6 AMAZING WAYS TO MAKE YOUR LIFE MORE LIKE A VACATION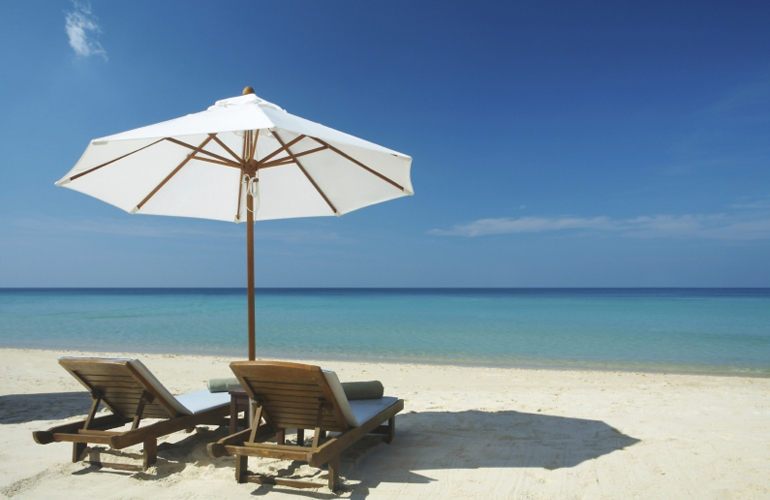 Does it always happen that even before a vacation is over, you dread the awful feeling of coming back? Happens with us all the time!
It is just the vacation time when you can really shun away from the usual routine and stress, and laugh a little harder! You can learn more, try delectable cuisines, feel like a different person, and indulge in things that genuinely make you happy. And once the vacation is over, you get into the same grind as you were before.
Well, you can break the monotony once in a while (as you can't stay on a vacation forever) and do things that can let you enjoy your life a little more.
PLAN BETTER HOLIDAYS
Remind yourself to take breaks often! A vacation doesn't have to revolve specifically around a particular destination – no fancy white sand beaches, no lavish hotels, and no big metro cities. You can take a short break in your own town on a peaceful, little hill top.
Taking breaks in idyllic natural, outdoor settings can be a life changer for you. So, look for "hilly mountains", beautiful parks, or beautiful art museums which can help you do away from the regular chores easily. You can trek in the woods or go for a drive to a quaint, charming town on the weekends. There's nothing as good as being a tourist in your own town.
A smart traveler knows he is not competing with anyone! He is searching for a peace of mind in order to rejuvenate his soul. More than that, he knows how to plan vacations well ahead of any important commitments or business meetings.
SAVOR GOOD FOOD
Dig into lip-smacking delicacies on vacations. Before heading to the holiday destination, everyone does a bit of research to know about the specialties and best food to relish.
Take a break from your routine life and cook some amazing meals to tantalize your taste buds. Who said that normal life means savoring bad-tasting food? Head to a local pizzeria and grab a nice meal. Food is as important for your body as breathing.
EMBRACE NOVELTY AND REMAIN MOTIVATED
The most obvious reason why people love to travel around is to explore new places, engage with new people, find some solitude, spend alone time, and most importantly, see something new.
The whole idea comes to the point that it is interesting to reach new places and meet new people. Novelty makes us happy and it does amazing things to our brain. Discovering new places make travel extremely exciting. From eating out at the new food joints to having fun at the cutesy new lanes, the new experiences can enrich you.
Save money and enjoy great benefits with IHG One Rewards. Join for FREE!
STEP OUT OF YOUR COMFORT ZONE
Accept new changes, new places, and new environment even if it is challenging. Just like heading to an event you wouldn't dare go to. The point here is – in order to embrace novelty you need to ditch your comfort zone. Your experience doesn't have to be comfortable.
Try something unusual – something you wouldn't even think about doing in your normal routine. Like sleeping under the stars, trying a new cuisine, and even peeing in squat toilets. To keep your life interesting, once in a while try something new, something different. Say yes to things that you wouldn't ever when not vacationing.
Important is – you get back to your comfort zone once you are done with your travel.
UNPLUG FROM THE VIRTUAL REALITY
Seems like even on a vacation, it is difficult from some people to cut away from their social media handles, so imagine about using them in a normal routine. The hack here is to step away from emails, Facebook, and Instagram when you are on vacation deals. Enjoy your moments and take home amazing memories.
Even back home, set some ground rules about using cell phones or laptops. Make it a rule to unplug after a set time period. This will be a refreshing change and you will be able to keep the environment at home as if you were on a vacation.
BE SPONTANEOUS AND LEARN TO SAY NO
Vacations are great because they don't come with any obligations. You are free! You can keep your mental pressures aside and truly marvel at the various places without any hesitation or fear. Instead of opting for travel packages, explore without any agenda or prior schedule. It is liberating.
Similarly in your daily life, try to break free and deal with responsibilities in a casual manner. Don't think about deadlines or societal norms. Yes, it is not possible to escape these responsibilities completely, but try to say 'No'. Saying No takes off  an unnecessary burden off your shoulders and lets you feel free, liberated – just as you feel on a vacation.