ARE YOU READY FOR DISNEYLAND PARIS 25TH ANNIVERSARY CELEBRATIONS?
"Happiness is the richest thing we will ever own." - Donald Duck.
And true to our friendly duck's wisdom, a visit to Disneyland comes just as close to sheer ecstasy as anything ever will! Almost cut off from the hubbub of the real world, Disneyland is a magical place, dream-like, and immersed in the depths of nostalgia.
Because who doesn't remember those days when Mickey and Minnie Mouse were relationship goals, all we wanted was a friendship like that of Winnie the Pooh and Piglet, and a castle like that of Rapunzel's to top it off?
The parade, theme parks, cartoon characters, castles, breathtaking rides, cute little children dressed as prince and princesses, caramel popcorns, cotton candies, photogenic views-and the list is endless!- are captured as vividly in our memory as when we first visited.
My obsession with the place is evident through my photo gallery, which is now a colourful folder inundated with photos from our visit, and my cherished red-sequined Minnie Mouse headbands.
The illuminations and the isle, the tour and the tableaux – everything is dazzling, so much so that I didn't lose my sight for a short span, but for the longest time ever! So, when we were invited to experience Disneyland Paris 25th anniversary celebrations, we were beyond excited.
Welcome to the dreamland – Disneyland Paris
Cheers! Because we both are big Disney fans
Here's why Disneyland should be your next go-to!
Dazzling Disney Illuminations Show

The new dazzling Disney illuminations show is to watch out for.
With some of the most adorable princesses, from Rapunzel to Snow white coming alive, to the dark side of this cultural extravaganza, in characters from The Pirates of the Caribbean spooking you out, this show's a nighttime spectacle not to be missed.
The show is basically projection mapping onto the castle of Disney Park with fireworks, waterworks, fire, searchlights, and special effects.
Remember to block your spot in advance to avoid a no-show especially because it remains full because of Disneyland Paris 25th anniversary celebrations.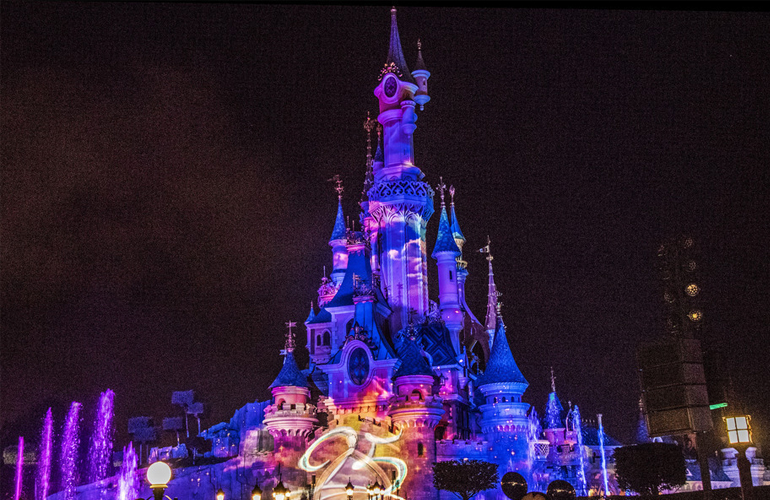 Magical time at Disneyland Paris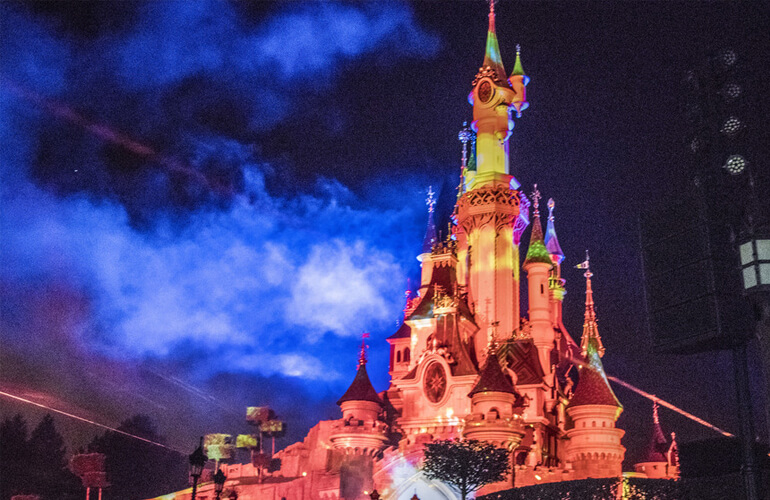 Disney Castle at its stunning best during the illumination show


We never wanted to leave Disneyland


Sparkling show put up at the Disneyland Paris on 25th Anniversary

New Disney Stars Are on Parade

Some brand new Disney stars are now being flaunted, and you have a chance to be part of this exciting parade. If you're a fan of Maleficent, you might want to bookmark this one!
P.S. Wear your funkiest best – yes, we're talking about those red dungarees with pinstripe T-shirts- and we bet you'll feel like a Disney character too!
Take Over Space Mountain
This one's especially for those Star Wars enthusiasts. No matter your age or gait, you cannot possibly miss this one.
A new installation at the park allows you to zip through TIE fighters at the Hyperspace Mountain. But that isn't all! You can also enlist in the Rebel Alliance and fight a menacing war against the Star Destroyer. Hey, who said Disneyland is just for kids?! But just in case you are planning with kids, here are some top tips to take them to Disney.


Skip the line by taking a fastpass at Disneyland

Big Thunder Mountain – not to be missed
 
Hyperspace Mountain – One hell of a scary ride

Waltz with Your Favourite Princess
Haven't we all dreamt of waltzing around with our favourite Disney princess? And let's not fool anyone here- we all had our favourites.
From Rapunzel's silky long tresses to Belle in that gorgeous yellow gown- let your fantasies come alive as you get to waltz with your favourite Disney princess at a majestic ball at the Royal Castle Stage!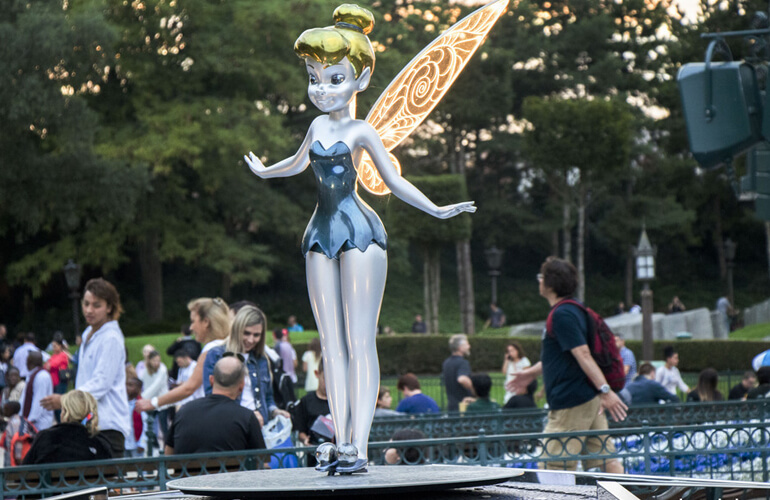 Disney princesses be so beautiful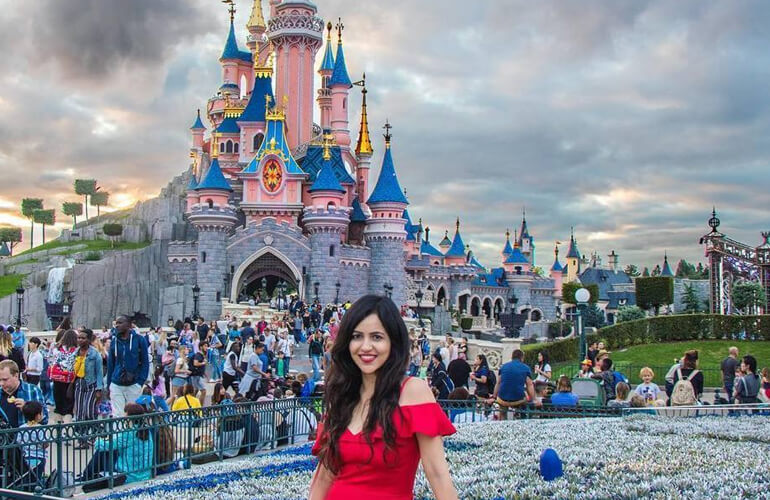 Disneyland Paris Offers to Perk Up Your Time!
Disneyland is also offering some amazing discounts and offers to those heading to the park. So gear up for a gala time as you head to Paris to be part of Disneyland's 25th anniversary celebrations. You can avail some real pocket-savers and get free meals just by being a part of the celebrations!
Now that you've got reasons to visit the land of ecstasy, what are you waiting for?! The best time to visit Disneyland is now – 25th anniversary!
HERE'S A COUPLE OF TIPS FOR YOUR NEXT VISIT:
1. Euro Disney is east to the center of Paris. The best way to commute locally is to use suburban trains called the RER. The journey will take about forty minutes, and will land you at the Marne-la-Valee station, next to the Disney park. You can also consider taking a taxi from your location, although private cabs can be a tad bit pricey!
2. Wear something loose, light and comfortable. Though the weather will be chilly, especially in the evenings, a sunny day, if you're lucky, can make you feel quite warm and cosy! Here's what we suggest- carry an overall or a big warm coat, but remember your sweater or sweatshirt is key!
3. Another pro tip would be to pre-book your Disneyland tickets and be there early in the morning. It could be tough for you to find a spot during the night time illumination show as they are usually packed. And who wants a no-show, especially when you've travelled all the way?! Make sure you get seated as soon as possible.
4. We'd also recommend you download the Disneyland Mobile App to help you navigate your way around the park. The inside of the park is not only huge- and sometimes quite crowded- but it can also be quite a task to look for venues when you're in a hurry!
Here's hoping these tips take you to the best time of your life, a la Disneyland!
P.S. – We would like to thank Disneyland Paris for inviting us to experience how magic unfurls during the 25th Anniversary Celebrations. 
Planning a trip to Paris? These 'things' should be on your list!