20 PHOTOS TO MAKE YOU FALL IN LOVE WITH BALI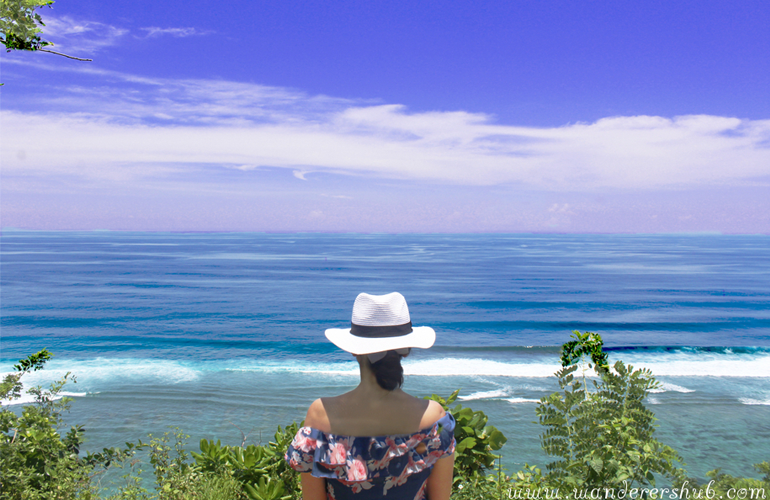 BALI IS THE PERFECT ESCAPE FOR THOSE WITH LANGUID EYES SEARCHING FRESHER LANDSCAPES FOR A VISUAL REGENERATION.
*****
Pristine beaches with turquoise waters and reefs that one can spend hours exploring are just a tiny part of what this beautiful island has to offer. Every small hamlet that inhabits both natives and a heterogeneous population is a beacon of cultures- reflected through food, music, decor, and customs.
BEAUTIFUL BALI NEEDS ONE TO STOP AND BREATHE DEEPLY- BREATHE IN NOT JUST THE FRESH AIR BUT THE GORGEOUS AMALGAMATION OF CULTURES HITHERTO UNSEEN. VISIT BALI AT THE RIGHT TIME, AND SOME EASY HACKS COULD MAKE IT A TRIP WORTH DOING AGAIN!
Here we have put together our favorite 20  photos of Bali attractions that literally made our eyes pop out in amazement.
Tegenungan Waterfall – A perfect holiday spot with vibrant sights and sounds – Tegenungan Waterfall needs to be on your list of must-visit places. There are over a dozen gorgeous waterfalls in Bali and this was one of our favorites.
 Start Planning your Trip to Bali with US
Rice paddies in Ubud– They make for a refreshing retreat and offer some amazing views. Hike through the terraces and click endless pictures!
Stunning Rice Terrace Cultivation
Be a Beach Baby–Go in any corner of Bali and you are sure to find a beach better than the other. You will be overwhelmed by the beach offerings of the island city as the beaches are beyond beautiful. And if you want more privacy, head for the secluded ones in Lovina or Uluwatu.
Wish to visit an abandoned paradise? You must visit the Green Bowl Beach that is difficult to find, for which you will have to descend hundreds of steep concrete steps. But it's totally worth it!
Another sparkly white beach – Pandawa is quite famous with the tourists and is located in the deep valley!
How about morning walks at the least famous Kuta Beach? You won't regret! Though not a favorite, but early morning yoga sessions and friendly beach talks with the locals would be perfect.
Mysterious Temples-Bali is peppered by a number of temples but nothing like a gigantic Goa Gajah temple carved into a rock face!
Tanah Lot is the prominent landmark of Bali that is a Hindu shrine perched on top of an outcrop. It is a rock formation off the Indonesian island of Bali.
Don't forget to catch Kecak Dance performance after the sunset.
Dine at High-End Fashionable Restaurants–You'll get a million places to dine at fashionable restaurants and cafes in Bali, especially Seminyak. The 'IT' place – La Laguna restaurant is set on the secluded, northernmost end of Seminyak that has a loyal following. It's the most Instagram-worthy and cutesy cafe in Bali for sure! You'll love Bali for sure!
Read details of our visit to La Laguna Bali
Coffee Plantation Programs Be So Pretty– Visit the coffee plantations selling the most expensive coffee Luwak, made from the poop of civet. Sample different kinds of coffee for free, barring Luwak that costs 50,000 IDR.
Discover the Magical Mangrove Forest in Lembongan–Stand up paddle board or go kayaking and discover the unique forest area while bird watching. You can invest in an inflatable kayak if you love beach destinations like us.
Read more about the gorgeous Lembongan Island, here. We bet, these Bali Indonesia pictures will leave you craving a vacation here
Panoramic View of Lembongan Island –A view more scenic? I don't think so!
Soothe Your Senses at the Karsa Spa–Ubud is best known for its luxurious spas and the striking plantations. But the Karsa Spa tops it all – peaceful yet so scenic.
Port Views of Lembongan–They are equally stunning and can easily melt your hearts!
Chasing Sunsets–At every nook and corner, you'll get to witness the most delicious sunsets ever! The golden sunsets will melt your heart! You can experience the best sunsets in Canggu, Bali.
Happy Faces –You'll be greeted with smiling faces and people ready to pose in Bali. Don't crack up when you meet a local Balinese mimicking Shahrukh Khan or Salman Khan there.
Need more reasons to love Bali? We are sure these 20 Bali Indonesia images will make you fall in love with the island destination; so plan your trip now!
START PINNING BALI INDONESIA IMAGES: