MEHER'S INEFFABLE AUSTRALIAN TRAVEL DIARIES
A ten-day vacation in Australia!! I was extremely excited for the adventure that waited in the land of amazing contrasts. The moment we landed in Australia, I understood why people say that some places grow on you. Here's my Australia itinerary 10 days:
DAY- 1 (SYDNEY HARBOUR)
We spent first three days of our trip in Sydney. Our accommodation was in the Novotel hotel – Sydney. After check in, we got ready within minutes for our fantastic cruise tour.
We reached the Sydney Harbour, and quite excitedly hopped onto our cruise. Nothing beats the experience of cruising on Sydney's spectacular harbor.
It's effortless to navigate the harbor since it's located in Circular Quay, just between Harbor Bridge and Opera House. If you're still not sure about which cruise line to take, don't hesitate to check Cruise Agency that offers various cruising options, from short cruise all the way to cruises to South Pacific Islands.
Night views of Harbour Bridge, Sydney Opera House and city skyline were gorgeous. Dinner was served on the cruise with some great performances showcasing different cultures from across the world. The highlight of the show was an Indian performance and being an Indian I couldn't control my feet from grooving on some tunes.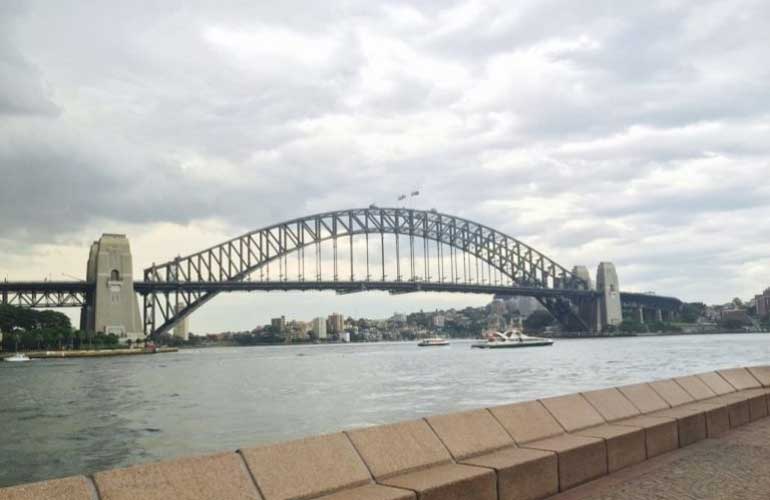 DAY– 2 (BLUE MOUNTAINS, NORTH SOUTH WALES)
If you are exploring Sydney, make sure you visit the Blue Mountains that are World Heritage-listed site. We had an idyllic time away from the ruckus of city life.
The gorgeous scenery of rugged mountains and towering eucalyptus forests charms one and all. With much curiosity to know about the Blue Mountains, we reached our destination.
Blue Mountains
Though the walk was 2-3kms long, but it was all worth it as we finally got to see the most famous mountains.
We had our lunch over there (everything already included in our package), and as soon as we were done with it, we took the cable car to witness the best of the mountains, including the scenic Three Sisters rock formation. The unbeatable views definitely left a lasting impression in my mind.
DAY– 3 (SYDNEY TOWER, OPERA HOUSE, AND MADAME TUSSAUDS)
The day started with visiting the Sky Tower that is the tallest building in Sydney. This highlight of Sydney skyline offers stunning views of the city and made for a perfect start to the day.
We got a chance to walk the Harbour Bridge and explore Opera House from inside. This multi-venue performing arts center is truly an iconic site with a white shell shaped sails perched on a red granite platform.
We also rubbed shoulders with the famous wax figures of Hollywood and Bollywood actors in themed galleries of Madame Tussauds. I walked down the red carpet and experienced the dazzling world of fame.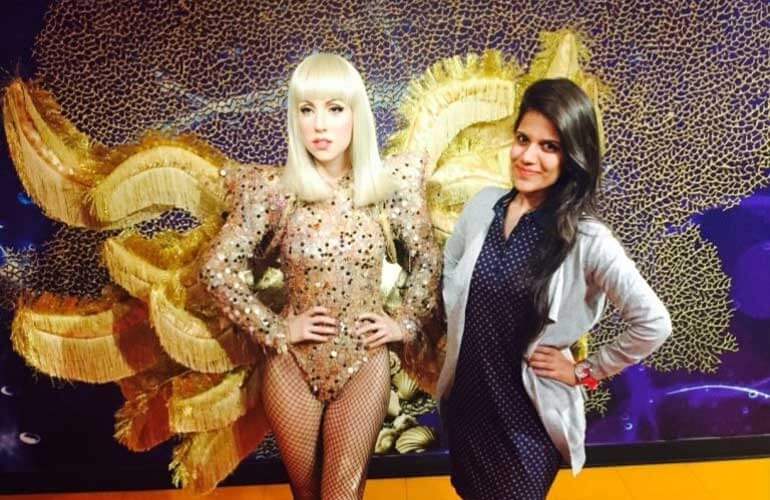 So, with this, our stay in Sydney came to an end and it was time for us to leave the city.
DAY– 4 (CAIRNS)
Our stay was in an upscale sea-view resort with outstanding outdoor pools and delectable dining experience – Rydges Esplanade Resort. It was a family-friendly hotel located just near the beach.
One can feel really close to nature in the city and I would recommend all nature loving travelers to include Cairns on their Australia itinerary 10 days.