3 Offbeat Places to Visit in Arunachal Pradesh
Have you ever wondered of a place that is beautiful yet simple, breathtaking yet unknown to many? 
Well, it is Arunachal, one of the culturally rich places with lush green forests, welcoming locals, picturesque views and scrumptious food. It is a hidden gem that needs to be unveiled to the world. 
A few days back we decided to unveil them ourselves and here we are with some of the most beautiful offbeat places to visit in Arunachal Pradesh.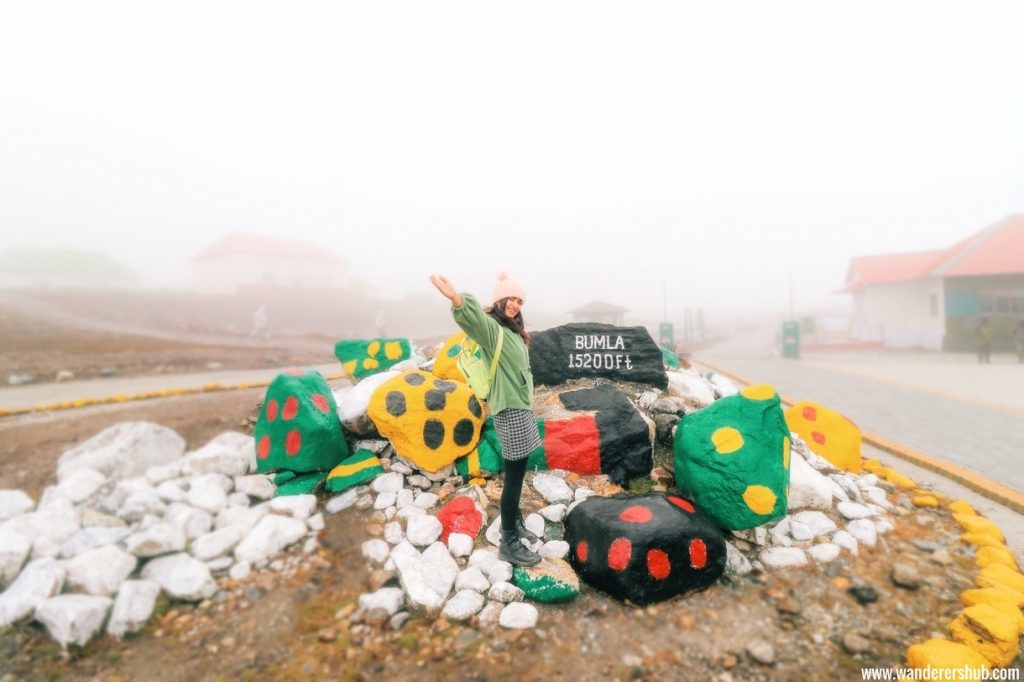 Sangati Valley – A Nature Lover's Heaven
This is one place that has minimal tourist footfall but is supremely blessed with majestic valley views, surreal forests & striking rivers. It is a real paradise for people who want to escape from the loud and crowd and want to sleep and rise to the sounds of the flowing river. 
Don't miss this one of the Offbeat Places to Visit in Arunachal Pradesh
What to Expect at Sangati Valley in Arunachal Pradesh?
Honestly, it was unbelievable to be in a place where the huge mountain range was on one side, village on the other, with a sparkling river flowing on one side and endless grasslands across my view. The view was totally worth it. 
Another special thing about this place is the simplicity of life of the locals that made me want to join the clan! Our interaction with the locals was pure and warm. 
During our conversations, I saw the sheer curiosity and enthusiasm in them to know how things work around in the urban areas. They asked all sorts of questions regarding our lifestyle, culture, food and much more. And then patiently answered the ones we did about theirs. 
They even offered me their local tea which was truly rich and authentic in taste.
Despite being one of the most offbeat places to visit in Arunachal Pradesh, it is easily approachable whilst on a road trip to Tawang. After reaching the Dirang Basti village, you just need to cross the Dirang Chu river to head to the road to the exquisite Sangati Valley. 
It is only 13 kms away from Dirang Valley and took us about 40 minutes and Voila! we were at the abode of peace and surreality, which we still can't get over with. You would need your own vehicle or shared taxis as there are no local buses to reach here.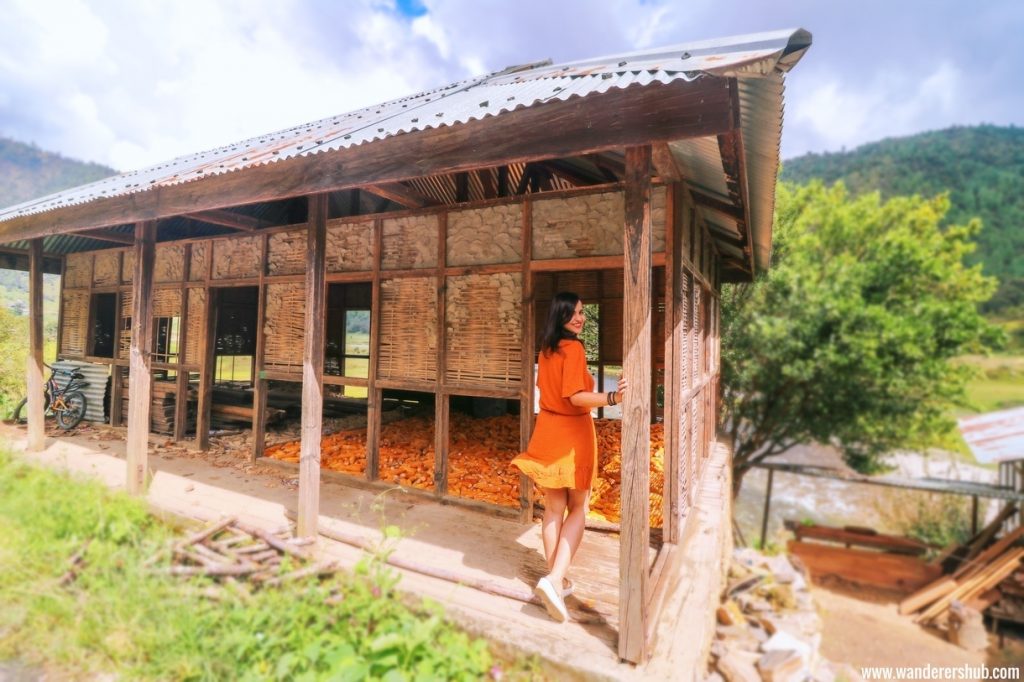 Chagzam Bridge – For those INSTAGRAM Pictures & Videos
Another offbeat place to visit in Arunachal Pradesh is this gorgeous iron bridge surrounded by the majestic peaks of Himalayas when you look above the bridge. And a river splashing water while hitting the rocks, below the bridge. 
It was a pretty bumpy ride to reach this bridge and a bit difficult to locate on maps. So, my suggestion would be to totally trust the locals and ask them for directions. That is how even we reached this bridge. I would also recommend only people with SUVs to visit this bridge. The patchy path is absolutely not meant for sedans.
It was worth coming to this offbeat place in Arunachal Pradesh ! What a beauty
What to Expect at Chagzam Bridge in Arunachal Pradesh?
There were pretty and colorful flags covering both the sides of the bridge, waving like small birds along with the pleasant wind. It is this stunning view that stopped me for a while to capture everything in my eyes. I really wondered, can something be this legit appealing?
As I started walking, the bridge started to shake a little. For a moment I got scared, but we were told that the bridge is reinforced in intervals to make sure it is safe to walk, so I continued to walk for the next 100 meters and take in and enjoy the tranquil view. 
There is another bridge that was recently made and is more stable than this one. So if you are worried about stepping onto the rickety bridge, this one's for you! The place is absolutely remote – yes! No basic tea and maggi shacks, nothing at all! But this made it even more special, far away from the crowd, into the serenity. 
Chagzam Bridge is in Tawang district and 25 kms away from Tawang city. Since the place is remote, there is no facility for hotels and stays. Also, this place is preferred to visit during the daylight. So if you are heading to Tawang, either via Guwahati, Dirang, or Bombdila, then make sure to take a stop at the bridge. Spend some time to add more to your memories and to make your trip worthwhile! 
View this post on Instagram
The Magical Lake Sangetsar Tso – Feels Heavenly
Arunachal is a home to many lakes, but Sangetsar Tso, also known as Madhuri Lake is the most magnificent lake among them. 
The view of huge rocky mountains over a splendid lake with upright tree trunks in the heart of the lake was so much for the eyes! The place is simply perfect to sit, relax and enjoy the picturesque view and that is exactly what we did for hours! 
One word that comes to my mind when I think of this place is 'unreal' ! Yes, a truly surreal experience to watch something so good to be true. While I constantly try to give words to the beauty, I know they can't do justice to this place I have actually been to. 
Be prepared to be enchanted by Madhuri Lake in Arunachal Pradesh
What to Expect at Sangetsar Tso Lake in Arunachal Pradesh?
There was a small canteen which was managed by the Indian army providing hot snacks, tea and coffee. It was too cold but thankfully I had my warm jacket and their hot eatables to save the day. The lake also has a hiking trail around it which made the experience even more fruitful for the adventurer in me.
Sangetsar Tso is on the way from Tawang to Bum La pass in Tawang district. It is 30 kms north-east of Tawang and a must go for anyone who plans to visit Arunachal. 
It took us 4.5 hours to reach the place due to bumpy roads and the changing nature of weather. However, once you reach the place, the scenic beauty will overcompensate for the roads you came through. 
While you can either come by air, rail or road, we would suggest hiring your own cab to take you to these places as traditional bus services are yet to be made available for the offbeat beauty. If you plan to visit Tawang, your trip would be incomplete if you miss out on such an amazing and spellbound experience.  Add these three offbeat places to visit in Arunachal Pradesh in your bucket list!