Holiday on Wheels – Now Road Trip Kerala with Caravan Kerala!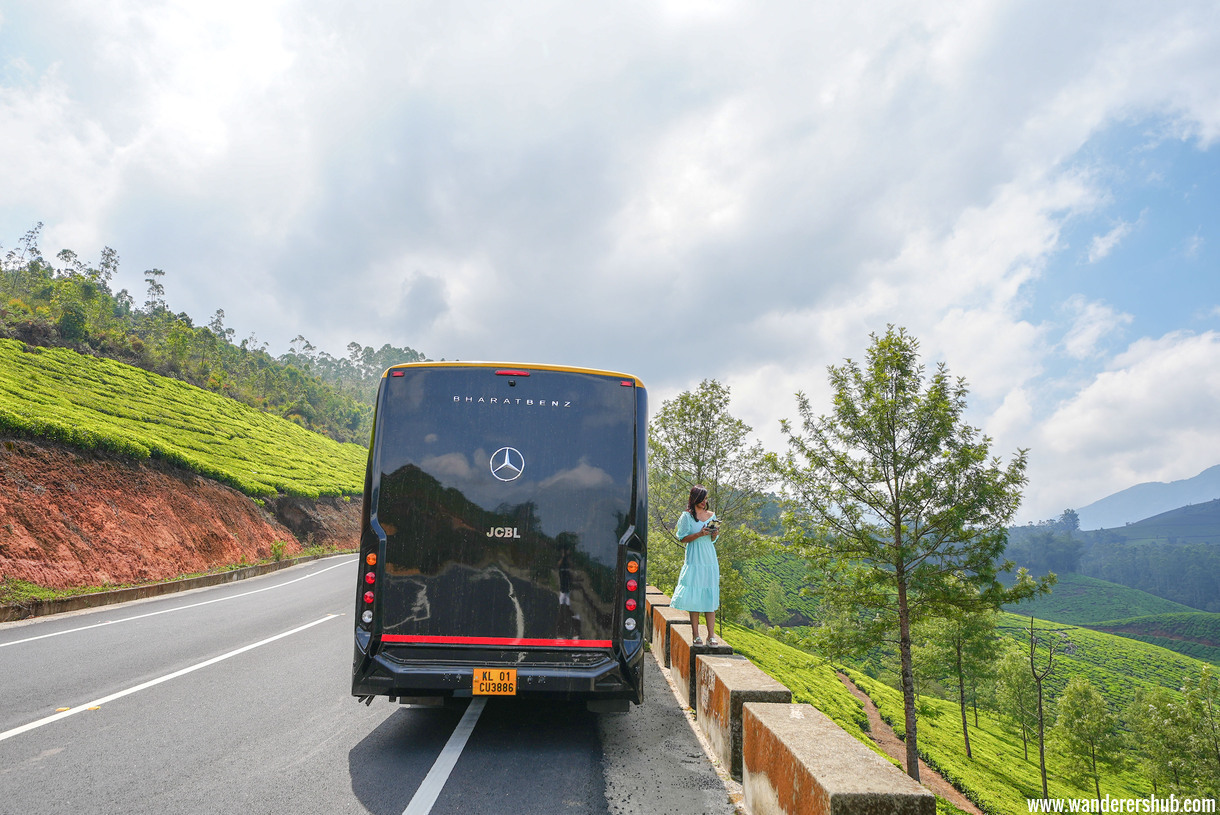 **The trend of caravanning in Kerala is here to stay**
Do you all not wonder about the old good days when you could travel around the world before the pandemic was at its peak? Yes I know you do, and you desperately wish to move freely, roam in the lanes, escape the city and run into tranquility. Well, we all are sailing in the same boat with nothing to do but go back in flashbacks. But as we all know that when one door closes, the other opens, tada! We got blessed with Tourist Caravans introduced by Kerala tourism.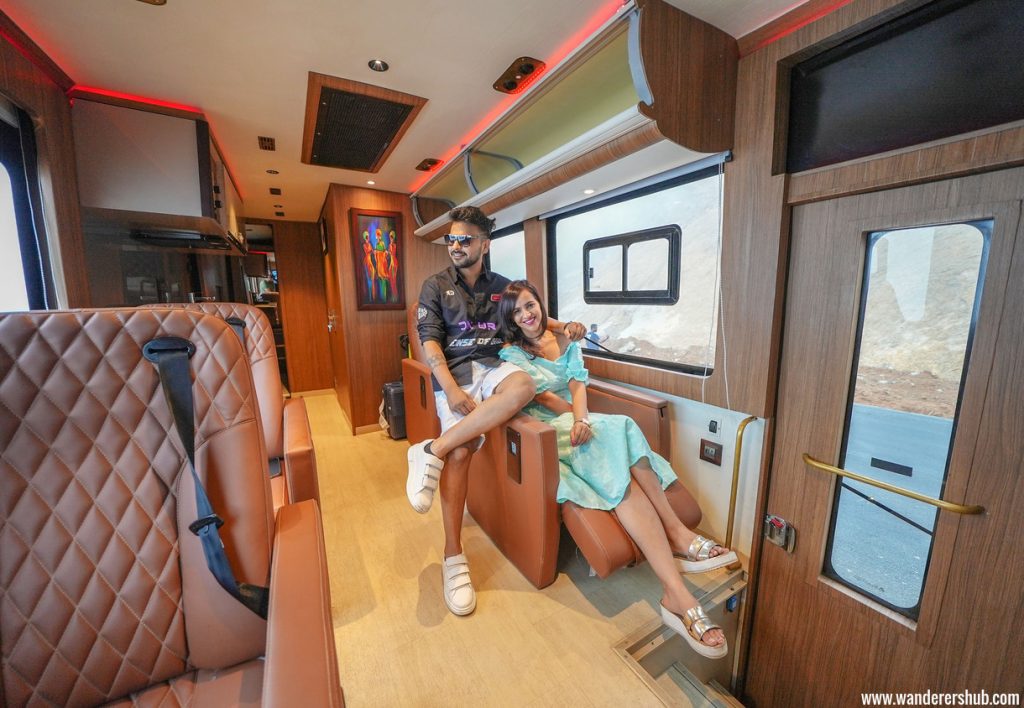 A smart travel experience with minimum human contact
Go Caravanning with Keravan Kerala
In the current times, when social distancing has become a matter of top concern, road trips and day trips have gained more popularity. Along with this, one has to stress about high cost of flights, sanitised accommodation, local commutation, and minimal human contact. 
Caravan Kerala came as a blessing in disguise that alleviates all your hassles. In such difficult times, it serves as a home on wheels which can take everything with you while you travel to different places. This way you save yourself from the struggle of shifting your luggage from one hotel to another, rather the caravan starts and you are ready to explore the newness!
This concept amazed us and we couldn't stop ourselves from hopping on this trend and tripping to Kerala in this 'Oh so cool' way!
Caravan Kerala offers you a flexible holiday with maximum ease
Every path will make you want to stop and stare.
Journey from Munnar to Vagamon
We heard about Vagamon, one of the offbeat places in Kerala and a hill station in Idukki. So we thought why not explore it on Caravan Kerala! We boarded the Caravan from Munnar and trust me, I was on a journey equally beautiful as the destination. 
Firstly, the Caravan was so luxurious that the long journey of 6 hours didn't feel like one. It was at that moment we felt that it was indeed a freeing experience. We had everything at our service along with the changing beautiful view where we could actually say that yes, 'we skipped to the good part'! 
When I looked out of the window, I felt the freshness of the place, so soothing and perhaps something we were looking forward to, for so long. The scenic beauty left us spellbound, eyes closed with a smile on our faces trying to absorb all the positivity we could. When we reached, we knew it is among those very few places on the whole planet that needs firsthand experience to know how the place actually is in real. 
There were grassy hills all around us with lawns so fresh and green like velvet. The place was in solitude and thus unspoiled from modern influences which made it even more special. The enchanting essence of the place was unparalleled. We really wondered, would there be any place that could even try to match the surreality that we found here!?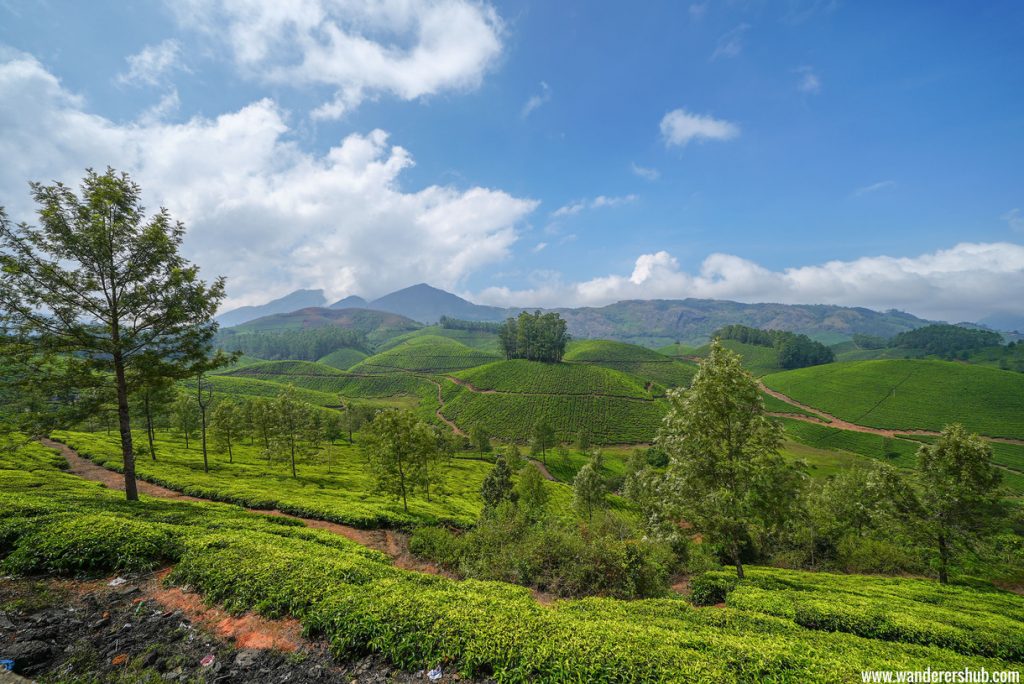 The beautiful journey from Munnar to Vagamon will enchant you
When we reached the place our Caravan was stationed at the Adrak Vagamon Adventure Park for the night.
The park is built in the natural surroundings with all the required safety, security and sanitation requirements. We were even provided with a Wi-Fi connection facility. We could see how small things were kept care of to make sure that we have a comfortable Caravan Kerala experience. Vagamon has made available several adventure activities for the visitors including paragliding, trekking, mountain climbing, etc. We planned to go paragliding later in the day, but the weather had some different plans. 
It started raining so we had to opt out of the plan and enjoy the rain with hot coffee and snacks in those beautiful valleys. In the night, a bonfire was arranged for us, which was really a cherry on the top. We gazed at the star studded sky, baked our hands in bonfire, talked about life and experienced bliss in solitude. The next day we were served with the amazing veg breakfast after which we went to the park for a little walk into the woods, under the blue skies, in the midst of the greens, that stood out like gold! 
Facilities & Amenities in Caravan Kerala
Caravan is designed keeping the comfort of passengers a priority, and a leisurely experience a mandatory. It included camping tents, camping chairs and stools in order to make the most of the mobility of the luxury. 
You can stop by a place you find beautiful, set up the camps and voila! You are onto the best adventure! To make it an experience to remember, it even has barbeque grills – isn't it so thoughtful? Adding to this, they have all the basic facilities such as drinking water sufficient for the whole trip, enough bedsheets, pillows, blankets and most importantly an inverter too for electricity backup.
There are two type of Caravans available: 5 person and 3 person Caravans
In a 5 person Caravan, there is a master bedroom, two sofa-cum-bed and two berths available for five people to spend their days. They have inbuilt LEDs on the ceiling that sets the perfect mood. These camper vans are made available with a washroom and a shower. 
The shower can even be installed outside the van for a bath under the skies. There is a modular kitchen with all appliances and 5 kg LPG cylinder enough to prepare meals on the trip. Besides this, there is enough storage capacity to accommodate all the belongings of 5 travelers. 
In a 3 person Caravan, there is a sofa-cum-bed and a foldable bunk bed covered on all sides. The washroom facilities are similar, with a portable shower facility. The modular kitchen has all the appliances along with a 2kg LPG cylinder sufficient to prepare meals for 3 travelers and enough storage space to accommodate the luggage.
All in all, our experience of traveling in a caravan in Kerala for the first time was exciting & rewarding. We throughly enjoyed our time & witnessed a different side of Kerala in an altogether different way!