10 Things you Must do in Germany: OUR FAVORITES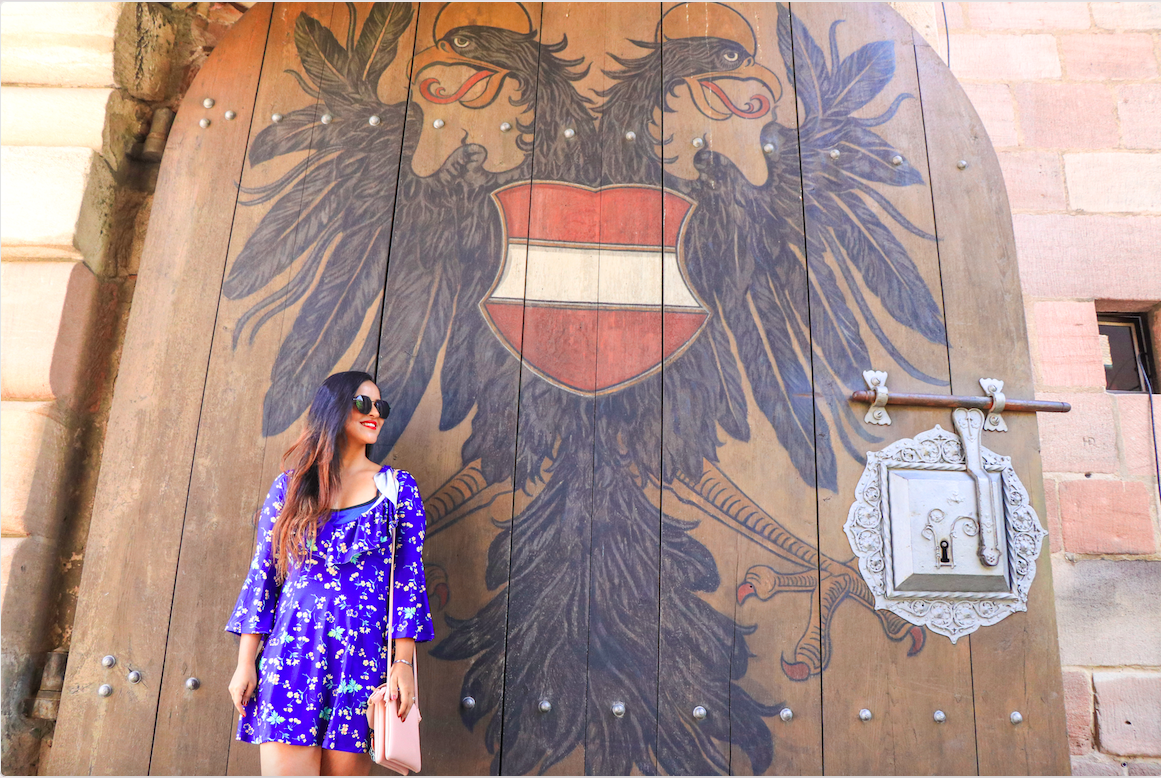 The ever so famous, simply homogenous yet full of rich history and what not, Germany makes one perfect vacation spot for people of every kind, as you'll find a bit of everything here!
Historically and culturally rich, Germany is also known for being one of the most influential nations! We loved our one-year stay in the country, and cannot wait to go back.
There's plenty to do when in Germany, sit in tight, and prepare for a roller-coaster ride of treats and feasts, Germany's soul-stirring sceneries, big-city beauties, half-timbered towns, soul-searching hikes, get high on history, and not to forget- Romantic places!
Germany has got it all, and more!
So put on your adventure caps and read our suggested 10 things that you must do, and places to visit in Germany!
1. Driving on the Autobahn
Looking for a fun and time-saving way to commute within Germany? We say, Autobahn! Autobahn is a great way to easily cover the distance in less time.
Autobahn has outdone the legendary German beer and achieved a worldwide name and status when it comes to the list of top things in Germany.
For those of you who are new to the Autobahn, Autobahn, officially known as the Bundesautobahn (federal motorway), is Germany's controlled-access highway system.
With one of the longest motorway networks in the world, the Autobahn stretches an approximate total length of 12.996 kilometres.
You must try it out, for a fun, easy and safe way to travel when in Germany.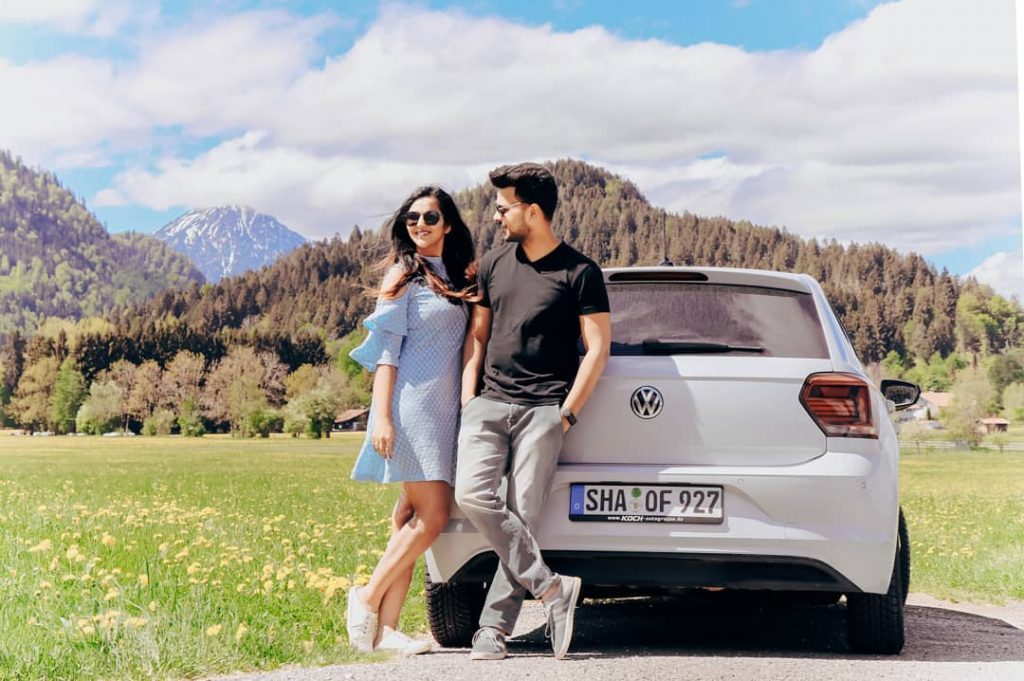 Driving in Germany is sure to give you an adrenaline rush
2. Visit a Palace
You're spoilt for choices in Germany when it comes to visiting the 'n' number of castles and palaces. With over 25,000 magnificent castles and palaces to choose from, Germany, sure, has a lot to offer. This is so due to the rich history of Germany.
During the Middle Ages, the country was divided into various small, competitive feudal states and principalities – all home to their own fortified castle.
From the ever so famous Sleeping Beauty castle- The Neuschwanstein Castle, Bavaria to Schwerin Palace, Mecklenburg-Vorpommern, Germany has got it all.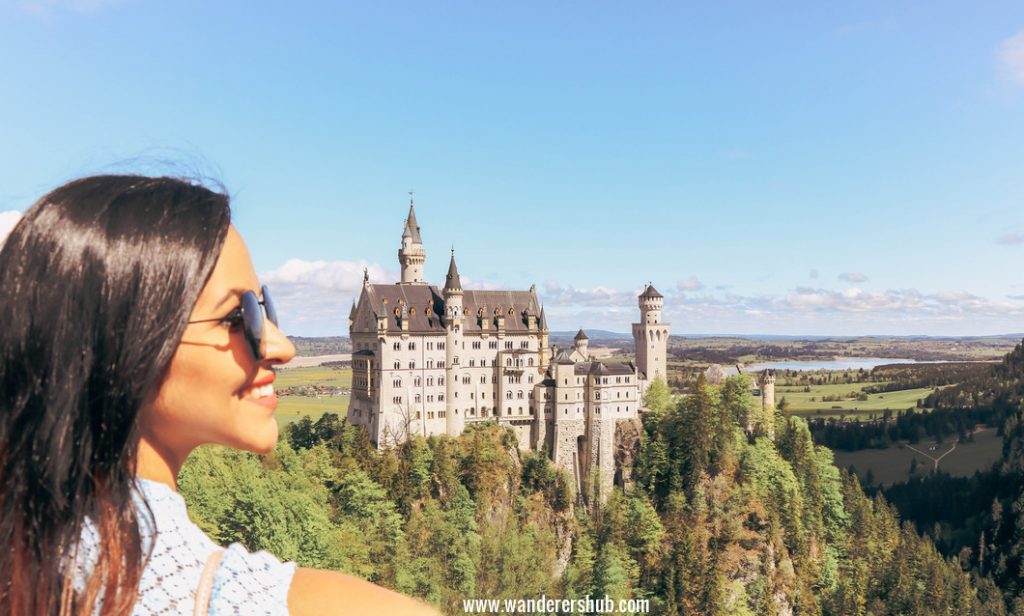 No one can resist the charm of Neuschwanstein Castle in Germany
3. Wine Tasting
Autumn spent poking around Germany's wine regions has rewards beyond your wildest imagination, especially for the white wine lovers!
Germany offers you a variety of spots for wine tasting, with the best wines for you to explore and enjoy! Relax and enjoy local food paired with amazing wines in quaint villages and little towns.
You can also indulge in wine tourism to add a touch of fun and adventure. Wine tourism in Germany combines different activities with wine tastings and vineyard tours.
They also offer hiking and cycling routes to explore the territories or even river kayaking.
Wine tasting in Germany is a must
4. Find Your Best Cycle Route
Looking for an inexpensive, healthy, and environmentally-friendly way to have fun? Peddle that cycle. Hop on a cycle and paddle your way in and around Germany!
From over 10 different routes offering different amazing scenic views, choose the one that suits you the best and ride that bike!
5. Eat Like a German
The German proverb: Iss dein Frühstück wie ein Kaiser, Mittagessen wie ein König und Abendessen wie ein Bettle, which means, eat your breakfast like an emperor, lunch like a king and dine like a pauper says it all. German meals are much more than just Sausage and Beer!
German recipes focus heavily on bread, potatoes, and meat, especially pork, as well as plenty of greens such as types of kale and cabbage. Beer, coffee, and cake are all highly popular elements of German cuisine too – which will be good news to cake lovers and coffee addicts.
One must not miss out on all the German recipes – Brot & Brötchen, Käsespätzle, Currywurst, Kartoffelpuffer & Bratkartoffeln, Rouladen and so many more!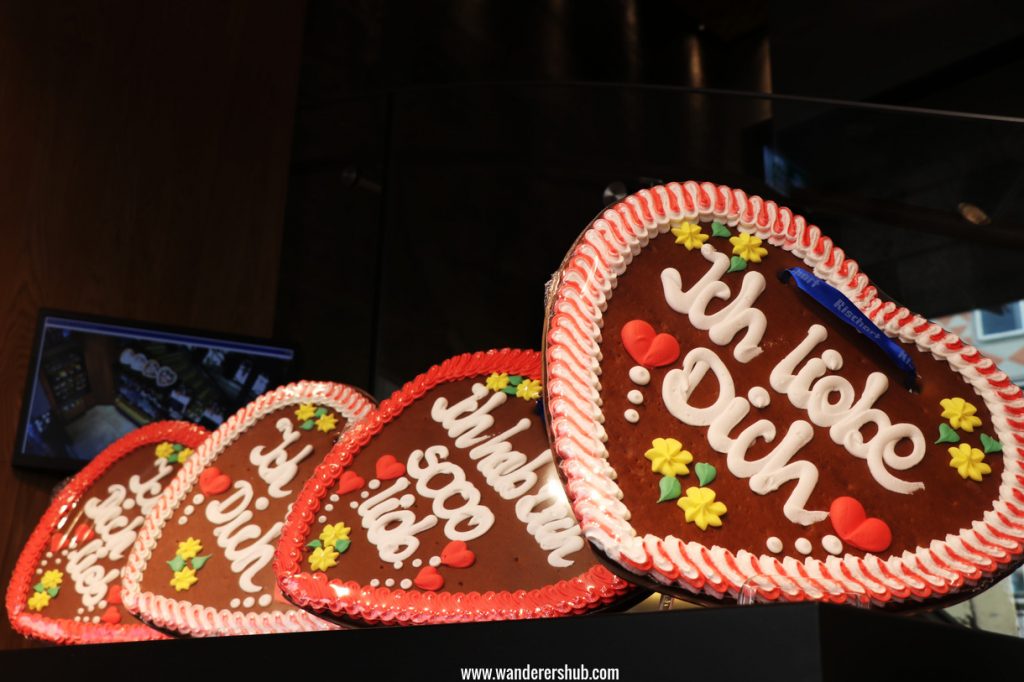 German chocolates and candies are just drool-worthy
6. Attend A German Christmas Market
It's Jingle all the way in Germany during Christmas! Almost every town and village will have its own Christmas market in Germany. Even the smallest of villages will typically have Weihnachtsmarkt, even if just for a short weekend.
The beautiful and sparkly streets are covered with Christmas lights and Christmas trees.
Plus with the joyous vibe spread all over, Christmas is undoubtedly the best time to be in Germany. Some cities like Berlin, Munich have markets spread throughout their entire town/ city, making for what feels like countless markets!
Pack your bags for Germany for a short yet grand Christmas break!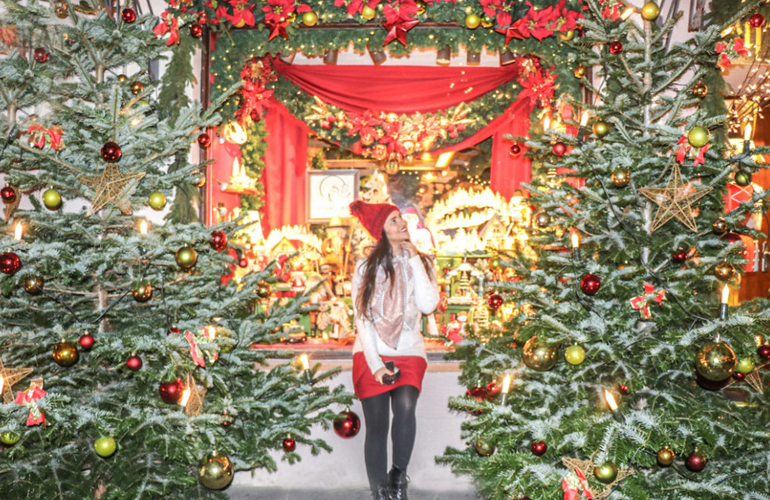 Germany looks magical during the CHRISTMAS time
7. Marienplatz: Explore the Historical Heart of Munich
There is no Munich without Marienplatz. The picturesque square known as Marienplatz has been at the heart and soul of Munich since the city's foundation, the year 1158. The city square is home to important buildings like the Old and New Town Halls.
Marienplatz has played host to important public events and festivities for as long as it has existed, and over the years it has managed to maintain its role as one of the most beloved areas of Munich by both tourists and locals.
Marienplatz today is surrounded by some of the city's most emblematic places of interest: Mariensäule, Neues Rathaus, Rathaus Glockenspiel, Altes Rathaus and Fischbrunnen that you mustn't miss!
A visit to Munich is all about roaming around the streets of Marienplatz
8. Visit Black Forest
Legend has it that the fairy tales written by Brothers Grimm were inspired by Germany's Black Forest (Schwarzwald) and that alone should be the reason for it to be on your Travel list, but we have more reasons for you!
The Black Forest is a magical land full of cultural tradition. There are many beautiful spots to hang out, like, Baden-Baden, Bad Wildbad, Calw, Baiersbronn, and others, the absolute best in your list of Germany tourist places.
Black Forest in Germany- Germany tourist places
9. The Berlin Wall – One of the Popular Germany Tourist Places
The Berlin Wall was originated in 1961 when East Germany sealed off half of the city to prevent citizens from fleeing to West Germany. By the time it was torn down in 1989, the four-meter-high wall extended 155 kilometers, dissected 55 streets, and possessed 293 observation towers and 57 bunkers.
Today, only small stretches of this graffiti-covered travesty remain, including a 1.4-kilometer stretch preserved as part of the Berlin Wall.
It stands as a chilling reminder of the animosity that once divided Europe. We highly recommend visiting the space to understand the thrilling yet interesting history of Germany and enjoy the aesthetics of the wall.
10. Live Your Fairytale in Rothenburg ob der Tauber
Historic, enchanting, and unchanged throughout the centuries! This is how we can best describe Rothenburg. Each moment spent in this fairytale town was so worth it.
Rothenburg is the most beautiful medieval town in Germany and it must be included in your "Must Visit Germany Tourist Places" list. You'll be charmed by this town so much that you'll wish to stay longer.
There are very few places in the world with such a wealth of original buildings dating from the Middle Ages as there are here.
You can't help but ask yourself whether time has stood still in Rothenburg ob der Tauber, as you amble through the Old Town with its secluded squares and tucked-away corners with towers, fountains, gates, and wine taverns.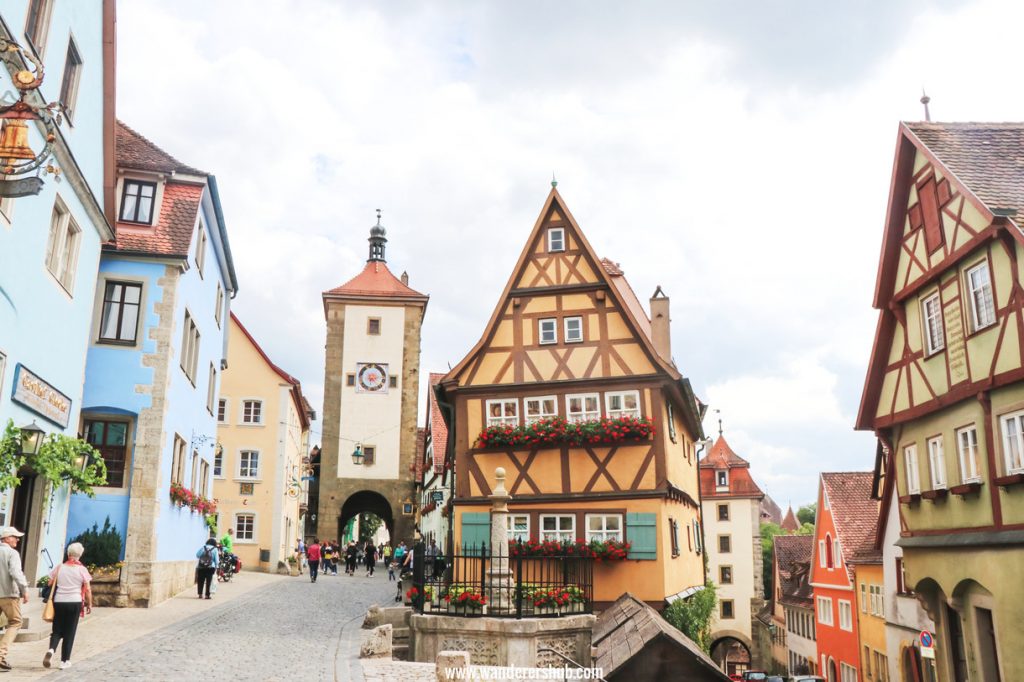 Rothenburg ob der Tauber is where fairies live
Plan a visit to the place and fall in love with those streets, picturesque views, and cozy weather!