The Ultimate Lakshadweep Itinerary: Planning & Costs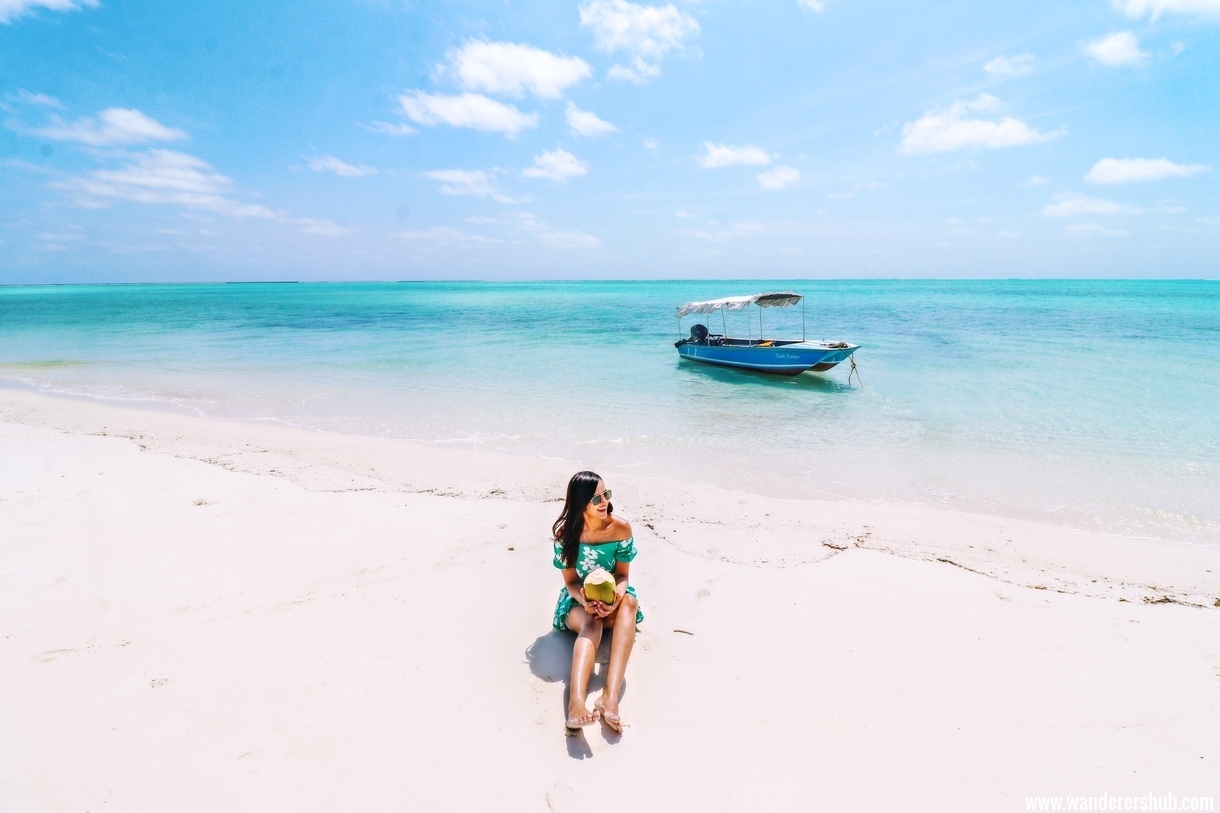 Our love for blue skies, emerald green water, white sandy beaches and stunning coral reefs took us to Lakshadweep this time. Lakshadweep, or we can say, One Lakh Islands, is a dream destination in India. It is certainly not a place for someone who is looking for partying, shopping, or 
Why Visit Lakshadweep?
Ultimate seclusion you find nowhere else in India

Striking beaches with crystal-clear waters 

Great diving opportunities as the coral life is simply amazing

Magical sunset views especially from the far-slung islands

Castaway adventure on a private sandbank with your partner or family

Fun water activities even for non-swimmers like diving, snorkelling, kayaking, etc. 

Relax and rejuvenate in the remotest corners of India without any worries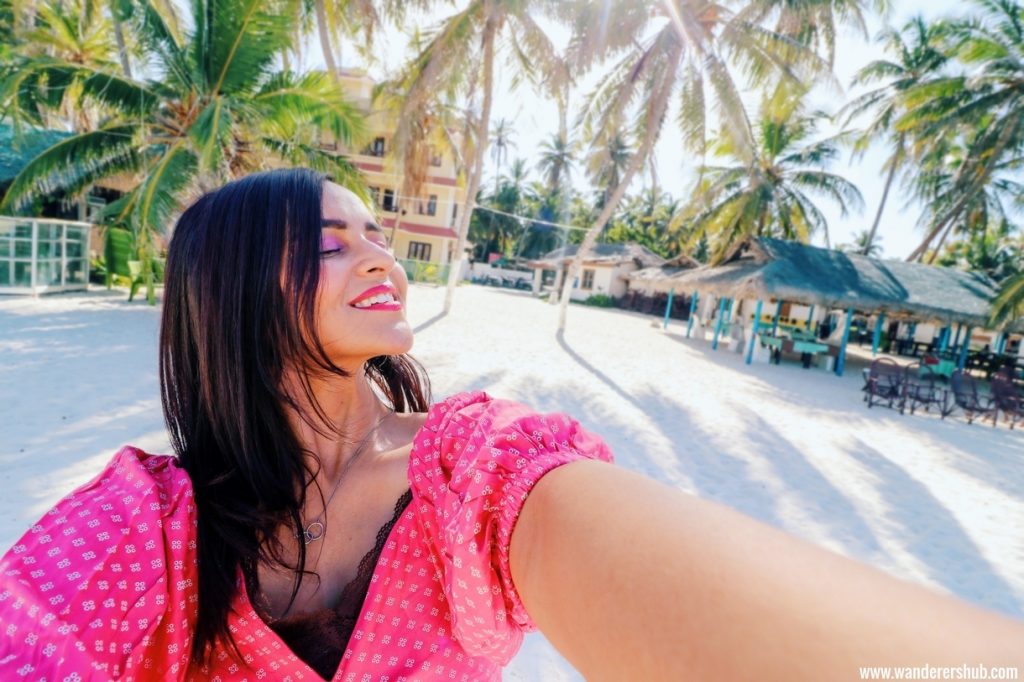 Planning a trip to Lakshadweep 
Deciding an itinerary for Lakshadweep is totally dependent on the time and month of when you're planning your visit. How long would you like to stay in the Lakshadweep Islands. We certainly wanted to stay for more than a week so our trip was 10 days long. But most of the travellers prefer anywhere from 5 days to a week in Lakshadweep, India. 
There are one lakh islands but only a handful are within your reach. Most of the islands are detached from tourism. Some of the island that could be visited are  Agatti, Bangaram Island, Minicoy Island, Thinnkarra Island, Kavaratti and Kaadmat island.
Most of the islands have limited connectivity; internet seems like a far-fetched dream here. So, take note of that before you plan your trip to Lakshadweep. 
You have two options these days for exploring Lakshadweep Islands – through cruise package or a customised itinerary. If you opt for the cruise package, you'll be on a cruise for the entire trip with the possibility of getting off on a select few places. You can also opt for some water activities on your cruise package.
You stay on the cruise. In a customised Lakshadweep itinerary, you'll have the ease to visit all the smaller and bigger islands and stay on the properties.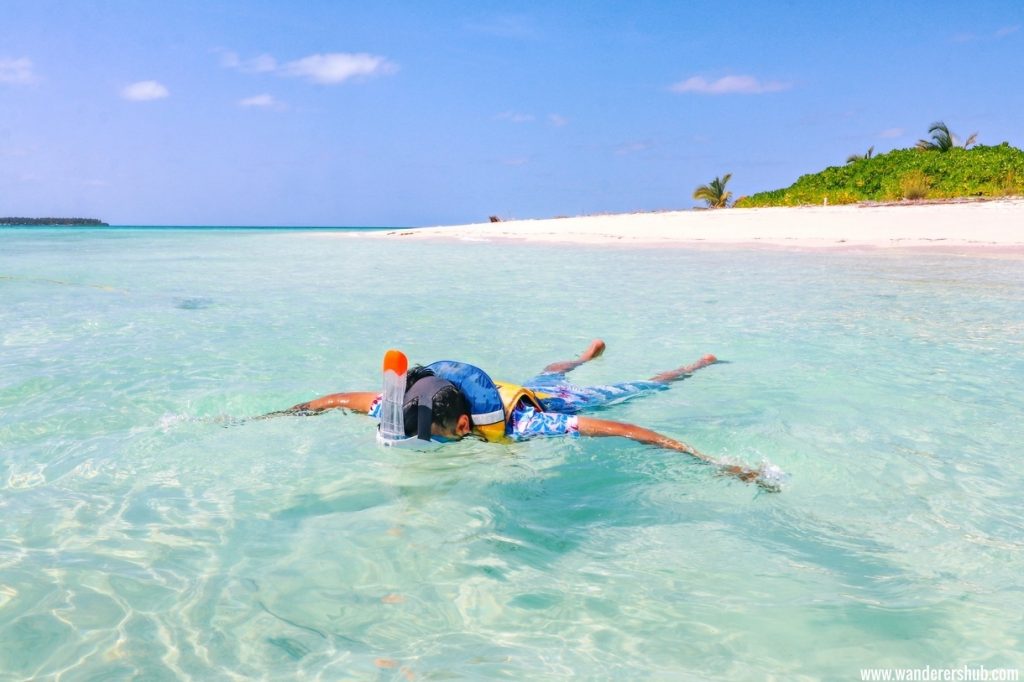 Booking your trip to Lakshadweep (Getting Permits)
It's important to book your trip to Lakshadweep much in advance as there are limited hotels in the island. You need a special permit to visit these islands and it is convenient to do it through an agency. We have found one of the most reliable /authorised agencies after our prior experience and that is Coastal.In. 
Note: You can book your flights only after your agents have confirmed your hotel reservations and then permits. 
The connectivity to different islands of Lakshadweep is limited so there will be limited flights operating weekly.
You can also opt for an alternative sea package offered by Cordelia Cruises if you do not want to get down on the islands. And your sole motive is to stay on a cruise and appreciate the beauty of these islands from the cruise itself. 
Also remember not all islands might be operational at the time of you planning your visit. Your agency can help you figure out better. Like we really wanted to visit the Minicoy Island on our visit but the island was shut at that time. 
4 days in Lakshadweep
If you have 4 days only to explore Lakshadweep then we'd suggest you to keep-
2 days in Bangaram
1 day in Kavaratti 
1 day in Agatti 
5 Days in Lakshadweep
If you have 5 days in Lakshadweep then we'd suggest you the following itinerary –
2 days in Bangaram 
2 days in Kavaratti (a day trip to Thinnakara) 
1 day in Agatti 
One Week in Lakshadweep 
1 day in Agatti 
2 days in Kavaratti 
4 days in Bangaram 

Lakshadweep Itinerary We Followed:
DAY 1 – Landing in Agatti 
We started our flight journey from Delhi early morning and by afternoon, we had touched Agatti Island via Kochi. Our eyes were glued onto the airplane's window as we witnessed the unmatched beauty of turquoise blue waters of the island. 
On our arrival, a pick-up car was waiting for us. Oh, fresh air! We both took a long, deep sigh of relief and couldn't stop appreciating the magnificent vistas of the island enough. We then sat in the pick-up car and were taken to a guest house for our lunch. The food served to us was fantastic and we couldn't wait to visit the other islands.
But we realised later that Agatti is really pristine and beautiful and we could have spent a night before moving to other islands. The water was great and this island is rightly the gateway to Lakshadweep. We took a two hour boat journey to get to our next destination – Kavaratti. Undoubtedly, it was a long day! 
But the moment we set our eyes on Kavaratti, we were impressed. We couldn't wait to check into our hotel and ultimately explore the island the next day!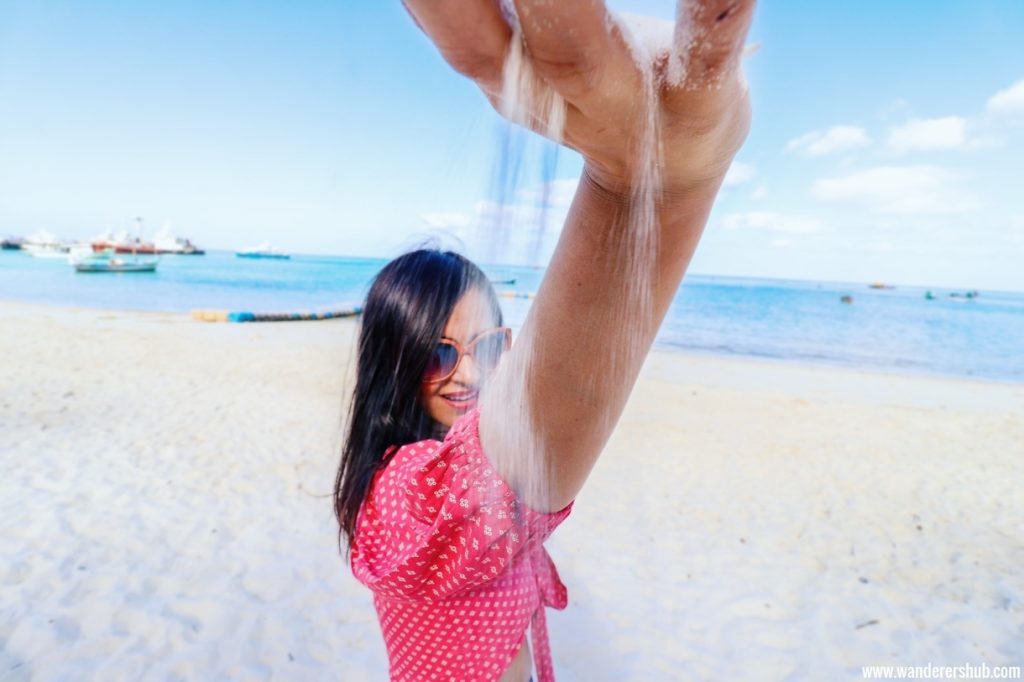 Day 2 – Exploring Kavaratti 
There is only one hotel in Kavaratti and that is the reason that due to limited availability of hotels, you need to make bookings much in advance. We stayed in Kavaratti Beach Resort and the rooms were pretty basic. But the views were to die for. We couldn't stop gawking at the precious sunrise in the morning followed by a scrumptious breakfast. 
The entire day was spent exploring the entire island on our rental scooty. You can rent a bike there only from the resort for around 300 INR. Please don't negotiate with them. 
We went around exploring the island and began with visiting the Broken Ship Point. It's in a little secluded place so better if you can ask locals for some guidance. This was an amazing attraction especially for taking nice drone shots. We sat there for some time and just gazed at the beauty in front of us. 
After some time we left to grab lunch at Reef Beach Cafe. You don't get many food options here but there are a lot of convenience stores around the island from where you can grab vegetarian food options.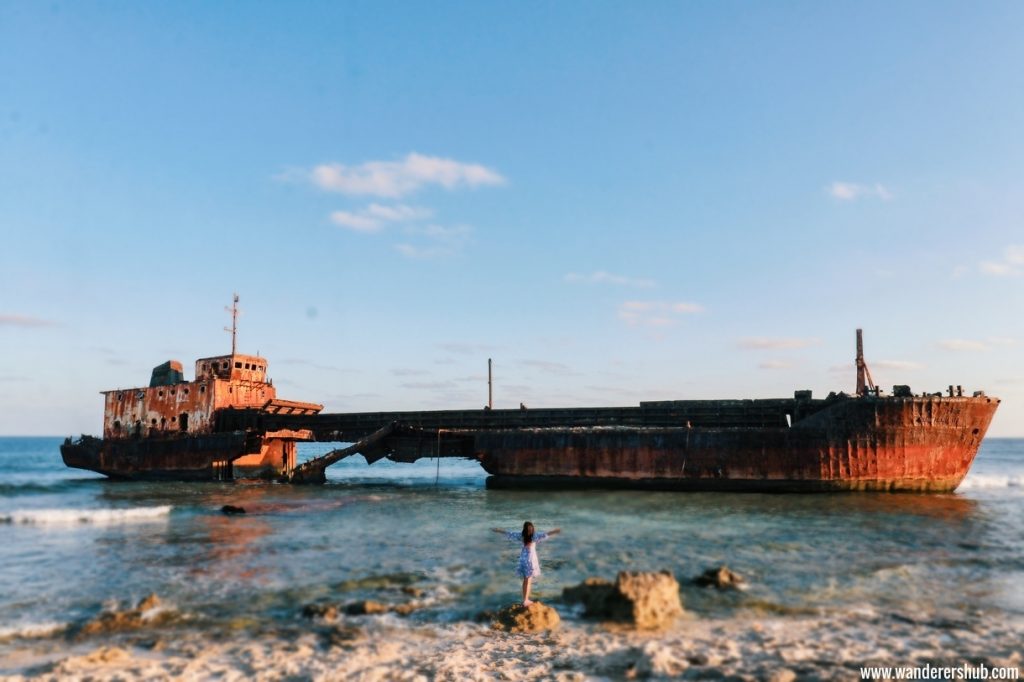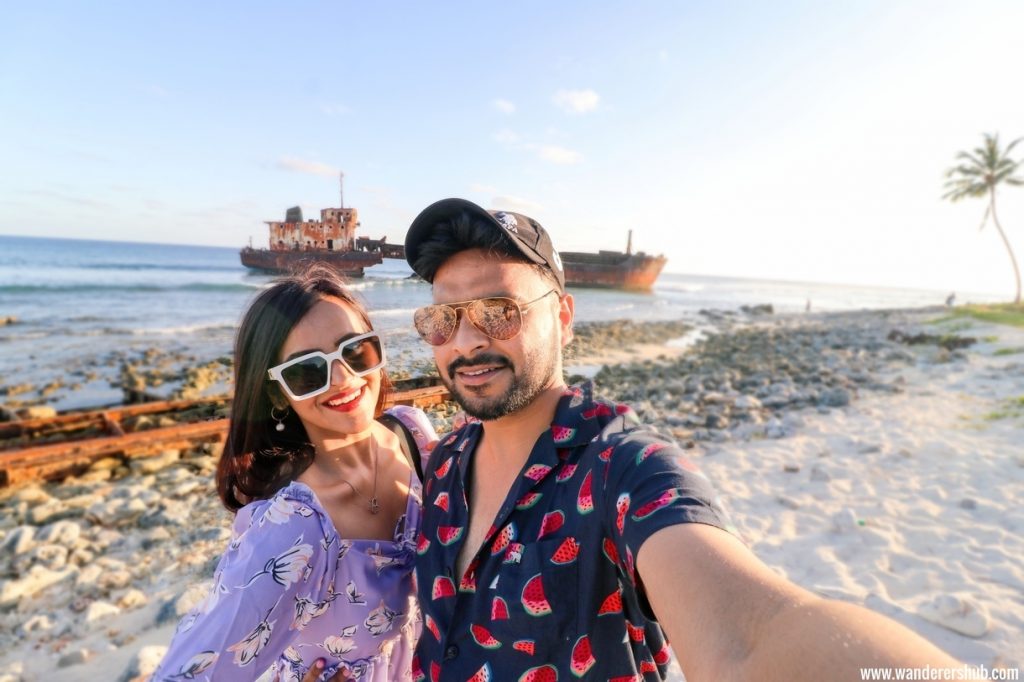 Day 3 – Get Stunned by Marine Life at Kavaratti 
This day was reserved for adrenaline pumping snow activities especially scuba diving. Having done scuba diving before in Andamans, we were quite excited to uncover the secrets that lay deep in the ocean.
We explored the striking sea bed and were left amazed every time the tiniest fishes and other magnificent sea creatures passed by. 
We came back and had some nice and refreshing coconut water & a hearty meal to finish of the day. Later in the evening, we sat by the beach side and simply gazed into the endlessness of the sea until the sun went down. 
Day 4 – Left for Bangaram Island 
It was time for us to set sailing on another ship to get to another island destination of Lakshadweep – Bangaram. We were thrilled to reach Bangaram as we had heard a lot about this teardrop shaped island. I absolutely loved this island for two reasons – one, the creamy sand and second, the sand banks. The cyan-blue pristine water was perfect for snorkelling, kayaking, and other water activities, which we did the next day. 
First day at Bangaram was spent chilling around the island and getting used to the vibe of it. There was no to little internet connection; not even good enough for surfing let alone downloading or uploading anything. 
Accommodation at Bangaram is just extremely limited; or let's say, there's just one resort for your stay and i.e. Bangaram Beach Resort. There are about 30 cottages and the prime ones are reserved for government officials all the time.
They do have a multi-cuisine restaurant where they serve amazing buffets all three times. So, you need not worry about food. But yeah, the options are limited!
Day- 5 Water Activities around Bangaram 
So, our day began with a hearty breakfast followed by our visit to the sandbank near the resort. As we had already done scuba diving in Kavaratti, we were not keen on doing that again. So, we booked other superb water activities for the day.
Bangaram Beach Resort has a full service diving and water activities centre so all the activities can be booked in-house. They charge reasonably as per the government norms.
After taking a few drone shots and spending some alone time at the sand bank, we made our way back to our room. Then we got all ready to head for some shipwreck snorkelling and kayaking adventure. 
A boat was waiting for us to take us to the snorkelling site. Harsh wasn't too pumped up about the adventure as he isn't a great swimmer and the tides were high. But the snorkelling team was amazing. They took care of everything and we loved exploring the shipwreck. 
Later in the evening, we went kayaking near the resort and though the tides were high, we had our share of fun. The day ended with us having candle-lit dinner on the beachside.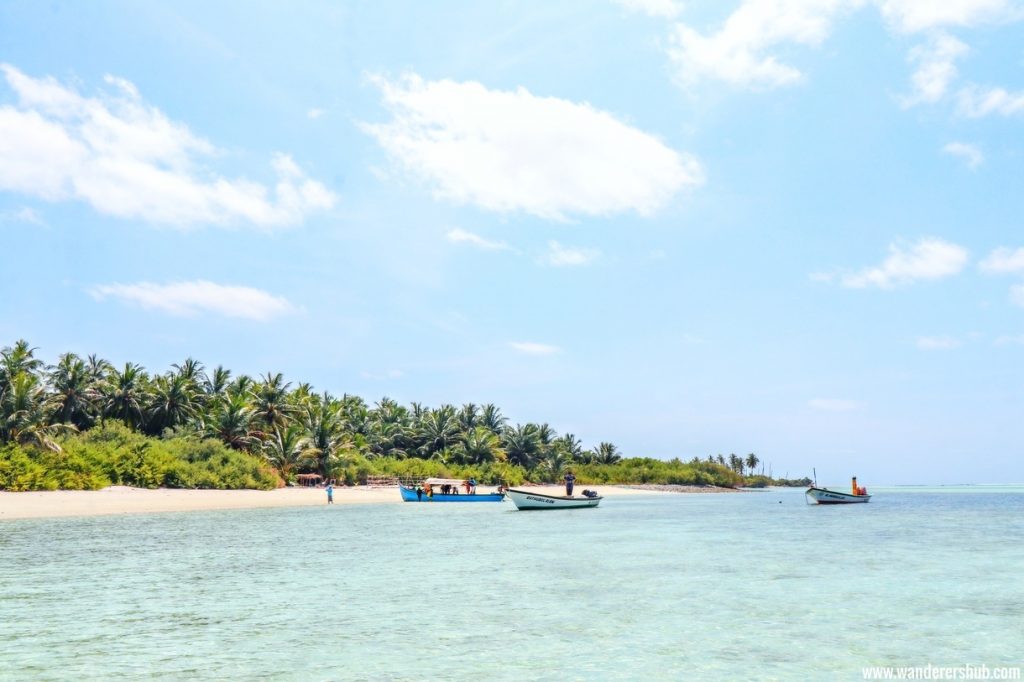 Day-6 Exploring nearby Islands like Thinnakara & Pralin 
We had the most fun on our last day of Lakshadweep itinerary as this day was all about visiting turtle colonies. It didn't take too long to locate these colonies. We sat on a glass bottom boat and started seeing turtles near Bangaram only. As we headed close to Thinnakara, turtles were all over the place. They were swimming and dancing all around us. In fact, at one point of time they were even competing with us. 
Our first two stops were Parali 1 and Parali 2 islands. They submerged into sea due to coastal erosion so there wasn't much to do there. We just took a few pictures and left for the next island – Thinnakara. Thinnakara was about 10 minutes boat ride from Parali Islands. 
The landscapes near Thinnakara were absolute dreamlike. We were enchanted by creamy white sands, swaying palm trees and turquoise blue waters.
There were not a lot of people around and it felt like the ideal romantic getaway with no one around. Not too long ago, there were hotels on this island as well but the island was completely destroyed. Nonetheless, we enjoyed snorkelling here. And our captain also got us some coconuts to savour after the swim. 
Our last evening was spent reminiscing the time we had spent in the Lakshadweep islands. We couldn't resist ourselves from comparing the Lakshadweep with Maldives and even Seychelles for that matter. 
Day-7
Time to get back to Agatti to get your flight back home.
You can spend a night in Agatti or just some time on this island before going back home.
Things you must absolutely remember when planning to visit Lakshadweep:
Carry enough cash if you wish to indulge in water activities as there are no ATM machines in Bangaram. 

Internet connectivity is limited/poor so making online payment is practically not possible. 

BSNL works and is suitable for limited calling. Forget 3G/4G. 

Package tours are your only way possible to reach these islands so opt for a reliable agency only. 

Book your flights only after your package has been booked.

Do as many water activities as possible in Lakshadweep especially diving and snorkelling.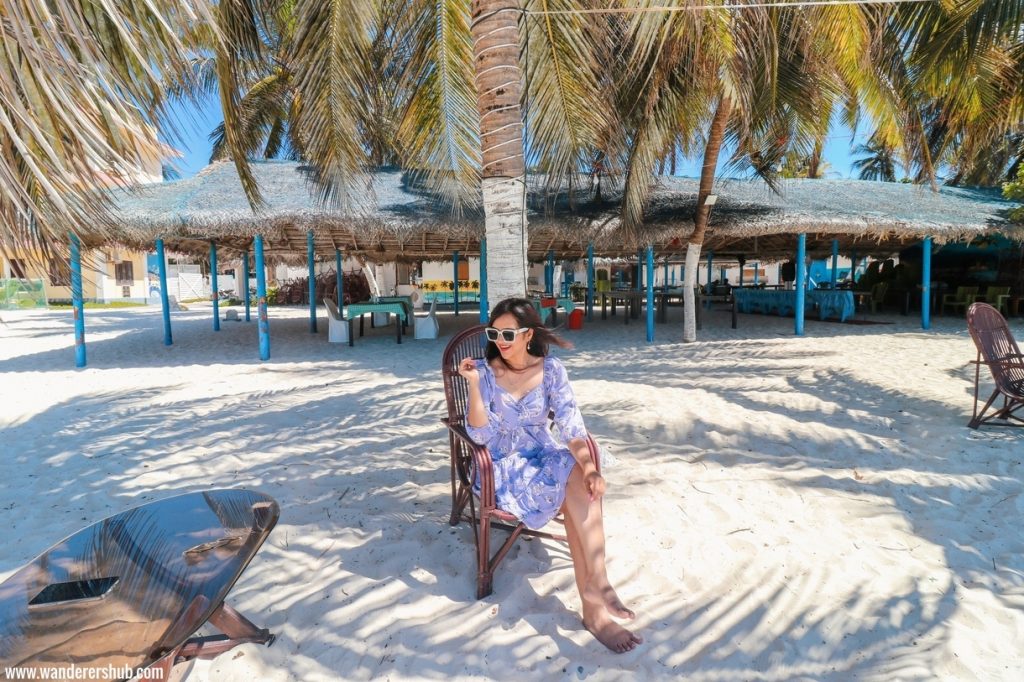 How much would a trip to Lakshadweep Cost?  
If you are looking to book an affordable trip to Lakshadweep, I'd suggest you to go for a cruise package. One side flight from Delhi to Kochi would cost you around 5K – 6K. 
Apart from that, you can expect to shell anywhere around 30K-35K for 7 nights in the islands per person. This will include cost for your permit and NOC. Plus, this will include your boat transfers from Agatti Island to Kavaratti, Kavaratti to Bangaram, and Bangaram to Agatti again. 
Other than that, you can expect to spend around 2.5K for diving excursion, and similar amount for other water activities. 
You can follow our itinerary and plan your trip to Lakshadweep accordingly. Hope you enjoy your trip.