TOP 10 THINGS TO DO IN PHUKET | EXPERIENCE THE BEST OF PHUKET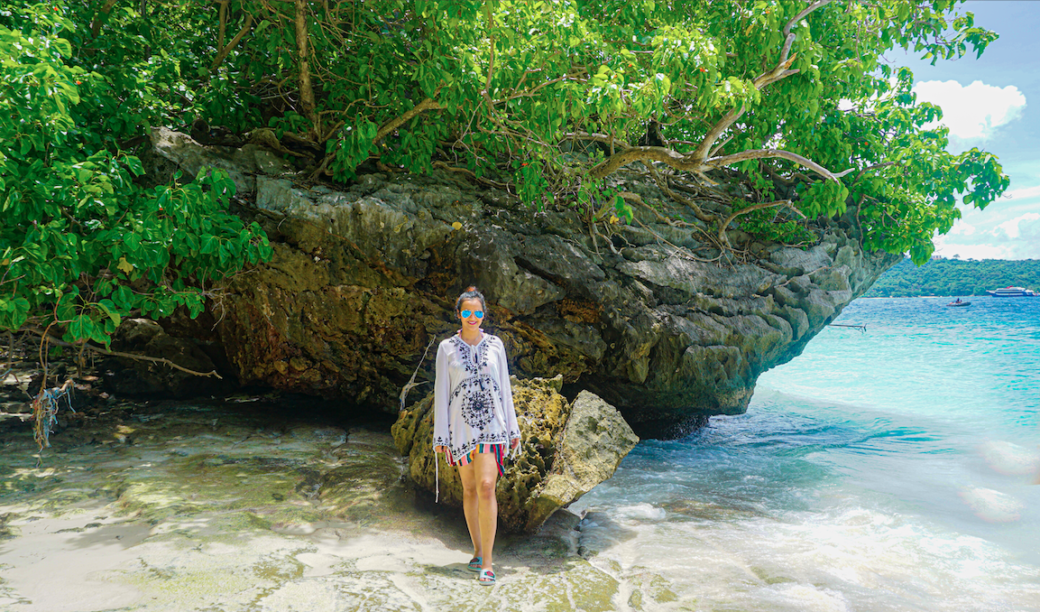 Home to some of the most Insta-worthy beaches in the world, Phuket sits surrounded by the pristine clean water of the Andamans. There is essentially a lot to do here but I'll be laying emphasis on the top things to do in Phuket. Among its smaller towns is Patong, the main tourist vacation spot, one filled with resorts, spas, and some of the finest seafood restaurants of Thailand. Apart from the gorgeous daytime sun, Phuket attracts tourists from all over the world to party at its best and brightest nightclubs and discos. Head to Phuket for a vacation that allows you to let your hair down and have a blast!
TOP THINGS TO DO IN PHUKET
On seeing this "Pearl of the Andaman", having an impeccable coastline with stretches of pristine sandy beaches fusing with surreal aqua waters extending to dramatic rock formations, I realized how all the fuss about Phuket actually holds some water.
Phuket offers an endless list of activities for travelers of different kinds. From snorkeling opportunities to crazy parties and relaxing spa culture – well, Phuket has a lot to offer!
Here is a guide for you to make your visit to Phuket an exuberant one – do not miss these things to do and places to visit that I am cataloging here for you. Create a fun itinerary for yourself by selecting best things wisely, & trust me, you'll be in for a treat.
1. ATTEND A NEW MOON OR FULL MOON PARTY
We didn't imagine we'd end up having so much fun in a secluded island location at 12 in the midnight attending a New Moon party in Phuket. Yes, we had heard a lot about the craziness that unfurls during these parties but the one we attended was so much fun and absolutely clean. What I would say is that those scary anecdotes about these parties are nothing but an alarming warning for you to be careful while partying. The fun fact is New Moon/Full Moon parties takes place on a deserted island and it can be difficult to find the party destination. But these are essentially those parties that shall be on Phuket must see list of every traveler. At least for the experience!
On our visit, the party was hosted at the Paradise Beach Phuket that is a small, remote yet extremely popular beach. Best is that there is free shuttle service that operates from Patong town to the party location. however, we decided to rent a scooty and reach the party ourselves and it turned out to be every bit of an adventure. The roads were empty and night was pitch black but it was safe, nonetheless. Surprisingly, the crowd was great, the music was fabulous, and we had a ball partying till the wee morning hours. A must recommended experience!
2. HEAD TO THE PATONG BEACH
I absolutely fell in love with Phuket for its beaches and nightlife. Patong beach is particularly one of those beaches you'll find yourself visiting at least once during your time in Phuket. It is the heart of Phuket and is most of the times buzzing with tourists. It is best for getting those beach massages or indulging in adventurous water activities like parasailing and jet skiing.
You can start your day by hitting the Patong Beach and spending rest of the day in the town. This area is most recommended if you are craving spectacular nightlife rendezvous, vibrant shopping places and promising vibes on your holiday. Just be aware that tourists and street vendors literally throng the beach area during the morning time. As we love a good empty beach over a packed one anytime, we actually enjoyed beach a walk to remember at Patong Beach during the sunset time. It was indeed the best time to head to Patong Beach.
Pro Tip: The Southern part of the beach is least crowded and even though you cannot swim there, it is best for spending some quiet time with your partner.
3. DANCE LIKE THERE'S NO TOMORROW AT ILLUZION NIGHTCLUB PHUKET
Nightlife in Phuket is nothing short of a wonderland. So, if nightlife enchants your inner party-animal, Illuzion Club & Discotheque is your ultimate destination! I was slightly overwhelmed by the massive crowd over there. But the first-rate music equipment and Las-Vegas style performances definitely had me grooving.
Illuzion is located on the impressive entertainment area of Phuket called the Bangla Road. Party-goers love the dance floor, vibrant lighting, and consistent bass pounding. All-in-all, they love it for the quality of entertainment that Illuzion provides. This jam packed venue surely presents the microcosmic view of nightlife in Phuket with all world-class features of a discotheque. Put hitting the dance floor in style at Iluzion high on your list of best things to do in Phuket.
4. GET A TASTE OF PHUKET'S NAUGHTY NIGHTLIFE AT BANGLA STREET
The real fun in Phuket begins after the sun sets especially at the happening Bangla Street. This incredibly busy walking street is decked in traditional neon lights and the highlights here are loud mixed beats and cheap beer. Bangla street has some very famous nightclubs including Seduction, Illuzion and Banana Beach. These nocturnal amusements pull humongous crowd every night.
BEWARE! It can be a bit tricky to get around sometime, speaking from my personal experience. Basic common sense can help you avoid incidents. Don't get too drunk if you want to have fun at Bangla Road. Stay away from dark, secluded areas and avoid encounters with aggressive ladyboys. It is safe till the point you are having fun and not grabbing unnecessary attention.
5. THE MANDATORY PHI-PHI ISLAND TOUR
Phi-Phi Island tour features high on every Phuket itinerary of travelers of almost all sorts. Do this tour for the emerald waters of the Andaman, exotic beauty, and some epic, picturesque views! This Island tour offers a wide range of activities to tourists. From beach hopping to activities like snorkeling, kayaking, etc., this tour is an ultimate option for tourists who love water activities.
Most likely, you'd be signing-up for the group speedboat tour. These fixed tours have fixed itineraries and they alter it depending on the weather conditions. It is indeed one of the top things to do in Phuket and you can read about it in detail on my Phi Phi Island tour blog. In any case, the tour would make you see/feel nature in its full glory.
6. FIND HAPPINESS ON TOP OF NAGAKERD MOUNTAIN – BIG BUDDHA
Undoubtedly, Big Buddha statue is a globally venerated landmark on the island. This magnificent Maravija Buddha statue sits atop Nakkerd hill and is visible from anywhere in the Southern Phuket. You can simply rent a motorbike (like we did) for 250 TBH from anywhere in Karon or Patong and do a half-day trip to the Big Buddha. It is also possible to hike up to the Buddha from Karon, though the path is treacherous and has a lot of twists and curves. Nonetheless, if you really wish to hike, carry a water bottle along with you. The view from the top is simply breathtaking, and you get striking glimpse of Kata Bay as well. It is also a well-known fact that the statue has been funded primarily with by devotees and some part of it is still under construction.
The gleaming 45-m tall statue is a must see in Phuket especially for those who believe in spirituality and love a good panoramic view from the hill top. Adventure lovers can also sign-up for ATV tours to ride to the top of Big Buddha Hill. It looked interesting to us but we preferred driving our own scooty to the mountain top.
Pro Tip: Dress appropriately and avoid wearing clothes that reveal a lot of flesh. It would take you about an hour to explore the whole Big Buddha site so if possible start early morning. This way you can avoid the heat and crowds.
7. SUNSET AT KARON BEACH
We ditched all the popular and overcrowded sunset viewing points to catch one of the best sunsets at the relatively remote Karon Beach. Glad our hotel Novotel Karon was just opposite the Karon Beach, and it was hardly a 5-minutes walk for us. But trust me, it was special to say the least.
Every evening we would rush to the beach to capture the spectacle being put on by Mother Nature for us. I, being a sucker for sunsets, always look forward to this free show of nature. Sit back, relax and let this rendezvous absorb into your soul – that's exactly what I did at Karon Beach. So, in order to experience a fantastic sunset, head towards Karon beach. And I promise, this view of sun merging with the earth will leave you spellbound.
8. EXPERIENCE REAL MUAY THAI BOXING IN PHUKET
Thai Boxing holds a special place in the variegated list of things to do in Phuket. This traditional Thai sport has gained a lot of prominence in the last few years and always manages pulls a lot of tourists towards it. I must say, martial art of Muay Thai is more exciting and thrilling if you watch it live.
I sat there with my heart in my mouth throughout the match. With its extensive drama and thrill you would not be able to leave the match in the middle; your excitement levels would seek a just closure. If you are a fan of watching martial arts especially for the furious punches and lethal kicks then you must watch at least one match of Thai Boxing at Patong Boxing Stadium.
9. UNFURL THE FUN AT WEEKEND NIGHT MARKETS
Night markets in Phuket are fun, colourful, lively, and sometimes messy & overwhelming. The many advantages of wizzing around these markets include no scorching heat, vibrant vibes with everyone around, sparkling lights, and a lot more. I loved wandering around these local markets of Phuket during the night time especially trying out the authentic Thai street food.
Some of the best markets for night fun are Malin Plaza Patong, Stop Patong Market, and Phuket Sunday Street Market. Buying souvenirs and keepsakes from these night markets might be the best option. Just be prepared to unleash your superb bargaining skills!
10. PAMPER YOURSELF WITH A LUXURY THAI SPA
No list of things to do in Phuket can be complete without the very mention of traditional Thai Spa and massage centres. A beach holiday stands incomplete if you haven't had an indulging massage in Phuket! I chose to go for a variety of traditional Thai massages all through my trip. I made sure to get appointments beforehand at InBalance Spa Centre Novotel and InBalance Spa Centre Swissotel. Both spa centres were amazing! The masseuse were efficient and experienced. We got drifted away in another world whilst surrendering ourselves in their deft hands. You can opt for a massage session as per your convenience and comfort. Don't forget to tell them how exactly would you like it. Aroma oils, light sensations, or deep tissue massage – inform your needs well in advance. Thai spa has a magic of soothing your senses and vanishing your tiredness.
THINGS TO AVOID IN PHUKET
After the list of top things to do in Phuket, I'd also like to add a few things that you must refrain from doing in the island destination.
Be a responsible traveler, indulge in eco-tourism activities like visit elephant sanctuaries if you want to interact with free roaming elephants. Please avoid taking jungle safaris or riding the chained elephants. It's just sad!
Also, do not take selfies with animals, protected wildlife, etc. in any case. Most of the animals on the streets including monkeys and lizards are drugged so tourists can take pictures with them. Do not promote that! Better, don't go to the zoo.
Don't get into unnecessary arguments with the tuk-tuk drivers. Always be polite and sweetly decline their offers to drive you to your hotel or attractions. Honestly, we never had any issues like that but most of the tourists surely complaint.
THE BOTTOMLINE IS, OUR BEACH VACATION CRAVINGS WERE, AT ONCE, SATISFIED AS WE VISITED PHUKET. IT IS PERFECT FOR ANYONE WANTING TO IMMERSE IN THE NATURAL SCENIC BEAUTY, BOASTING OF SEA LIFE AND MOUNTAINS, BOTH.