Is Oasia Resort Sentosa Singapore Overhyped? – An HONEST Review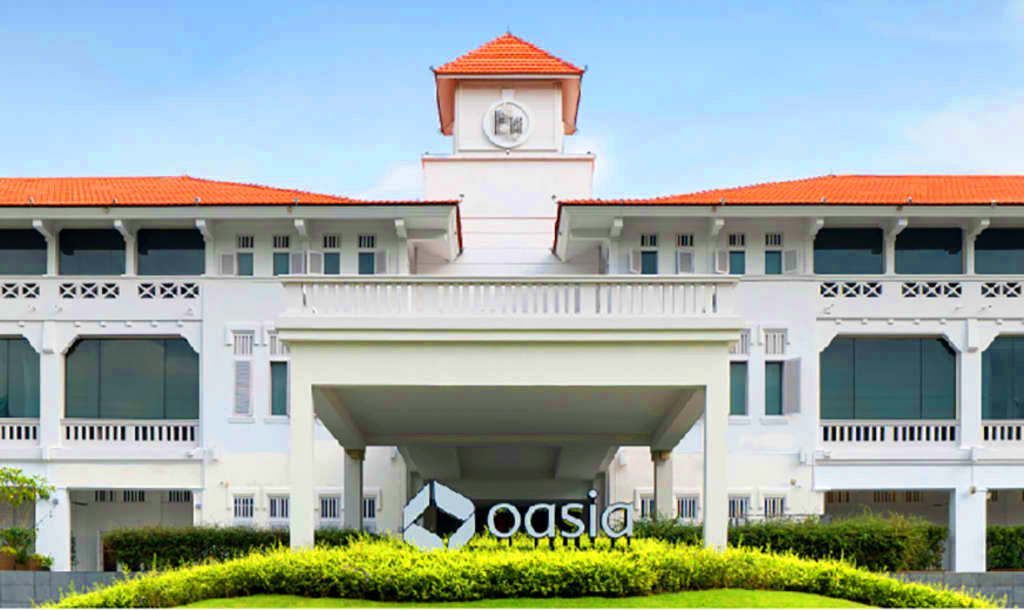 Have you ever looked forward to a luxurious stay, only to find it filled with disappointing experiences? That was our experience at Oasia Resort Sentosa Singapore, a deemed "5 Star" hotel. Being strategically located, with easy accessibility to various attractions like such as Universal Studios, S.E.A. Aquarium, and Adventure Cove Waterpark; our overall experience was just disappointing. Keep reading to find out, what we actually went through and if this is something you were looking to ever experience.
Experience of our STAY at Oasia Sentosa
To sum up our experience in a few words, "It was not good!"
Before you misjudge us, here's why we think so. We found the hospitality lacking and the staff's attitude left a lot to be desired. The rooms seemed largely average and these tired and unexciting rooms have seen better days. The amenities fall short to be a great living experience as operates a small gym that is in dire need of upgrades. The stay, while bearable, was marred by the unexpected and disappointing treatment we received.
Check-in Process at Oasia Sentosa Singapore
If you ever plan on exercising your patience, you must go through this check-in experience once. Despite the listed check-in time being 3:00 PM, there was no flexibility for pre-check-ins, even by a minute. Being rejected an entry at 2:59 PM too, we were fed up with their policies as we were with a baby and requested some consideration so that the baby isn't jittered.
The fact that the rooms were ready and the keys available earlier, yet denied to us, left us frustrated. Regardless of the check-in process being strict, there is no room for human consideration, something we expect the least.
Staff at Oasia Sentosa Singapore
We definitely hoped the hotel had a good staff, yet it all seemed robotic and dystopian. Sought out to get some help with the baby stroller or the baby in general, the staff blatantly avoided our requests and chose not to help us! Something unexpected from a so-called 5-star hotel.
Worst of all, we found ourselves locked out of our room just before check-out, with the key failing to open the door. As we were running late for our flight, we requested some help from the staff and that was denied too. Not to forget, we were asked to wait for an hour. Portraying the situation put forth, we were not helped but to our surprise, the door opened after multiple tries and we were able to exit the place 'somehow'.
Overall
In a general sense, the hotel's location is it's only grace. This is also because it allows you to cruise through Sentosa and explore various attraction points. The rooms and the hotel ambiance were decent with a well-equipped bathroom featuring double vanities. Other than that, an enclosed toilet, a rainfall shower area, and a deep-soaking bathtub, complete with amenities from the Australian skincare brand, Biology – a silver lining in our stay. As we chose to eat out, there were no comments on the food.
All in all, as we come back to the point of being deemed as a "5-star hotel", it definitely does not stand up to its reputation. There's a clear need for improvements in amenities, staff training, and overall guest experience. Had these changes been in place, we might recommend you, Oasia Sentosa. Unfortunately, we advise you against going through this yourself.
Good and bad experiences are a part of life. As fellow travelers, it is our duty to inform you guys about our good as well as bad experiences to help you plan a better trip.