20+ THINGS TO DO IN SRI LANKA BUCKET LIST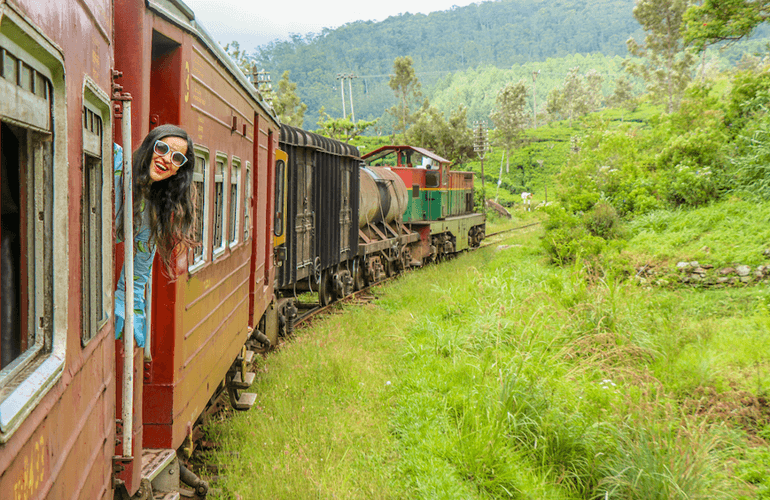 Voted Top Country to Visit in 2019 by none other than the leaders of the game, Lonely Planet, Sri Lanka has quite a few surprises up its sleeve! From serene monasteries to spectacular surfing beaches and from teeming wildlife to culinary delights, you'll find something to quench your every thirst (and at every budget!) In fact, the manner in which the luxury tourism scene in Sri Lanka is booming, I found it very difficult to imagine that just a decade ago this beautiful nation was battling a civil war.
This little pearl in the Indian Ocean demands more than just one visit to even begin to understand its rich culture and heritage (has as many as 8 UNESCO World Heritage Sites!). Of course, I plan to return soon. But that's not all Sri Lanka offers – it has loads to do and discover. Harness inner peace as you explore ancient pilgrimage sites like Anuradhapura or the Rock Fortress at Sigiriya or even the Cave Temples of Dambulla. Give in to your wild side as you dive with blue whales or watch the spinner dolphins leap and frolic in Kalpitiya.
Make a connection with gentle giants as you volunteer at any of the Elephant Sanctuaries. Be the perfect beach bum at Bentota or hang out with marine turtles when the mood takes over. Or simply lounge in a mountainside luxury resort – Living Heritage Koslanda. Pick up a new skill and an adrenaline rush to go with it – learn surfing at beaches like Weligama, Hikkuduwa, Mirissa, and more! With such an enormous list of things to do in Sri Lanka, you're bound to have a lot of fun. So, let's begin with these awesome recommendations from some of the most well-traveled bloggers.
[toc]
*****
EXPLORE COLOMBO
Recommended by Mar Pages of Once in a Lifetime Journey
Colombo, as the country's capital, tends to be an almost must-stop on any trip to Sri Lanka but the majority of the visitors do not spend much time there and try to head out as soon as they can.
But the capital also has a few interesting spots to visit which merit at least a couple of days. Start at Gangaramaya Temple with its massive bodhi tree, then head to the nearby lake and Seema Malakaya shrine followed by the impressive Red Mosque. After the mosque, wander the chaotic and fascinating streets of Pettah area where it is located, only to end at Galle Face Green, in the evening, for a stroll and a few snacks by the sea, this is the city's liveliest part.
If you want to learn more about the country's rich and long history, the National Museum is a treasure trove of artefacts, objects and remains gathered from all across the country from the many civilisations who inhabited the tear-shaped island. You can learn about Anuradharapura, Pollonaruwa and even about British colonial times.
Make sure not to leave Colombo without having some curry rice and tea, the country's most important export.
TEMPLE OF THE TOOTH, KANDY
Recommended by Heather Cole of Conversant Traveller 
Famously home to a sacred tooth relic reputedly belonging to the Buddha himself, the Temple of the Toothis the most revered sight in the country and thus one of the most iconic places for travellers to visit. The tooth is kept in a gold casket, which is of course heavily guarded, but it's still exciting to join pilgrims processing through the temple and past the tooth to pay their respects. Many worshippers stop at a table laden with colourful flowers to make offerings to the Buddha, and the air is filled with fragrance and prayer, so it's quite a spiritual experience even if you're not particularly religious.
There are also several museums dotted around the site, charting the history of the tooth relic, as well as temples and shrines to explore. You don't need a guide, as audio guides are available and there are quite a few signs around. All visitors need to keep their legs and shoulders covered whilst inside the temple complex, and have to remove their footwear at the entrance. The floor can get very hot in the sun so it's a good idea to have a pair of socks to wear.
If you happen to be in Kandy during July or August you might get to witness the Esala Perahera, which is a colorful 10 day Buddhist festival complete with fire-breathers, dancers, jugglers and ornately decorated elephants. It's quite a spectacle to see the tooth casket being carried around the streets, before finishing its journey back at the temple.
CHECKOUT THE LITTLE-VISITED CULTURAL SITE – YAPAHUWA
Recommended by Wendy Werneth of Nomadic Vegan
Yapahuwa is a rock fortress that rises up nearly 100 meters from the surrounding jungle-clad plain. It's built in a style that's similar to the more famous Sigiriya Rock Fortress, but it's on a smaller scale and more off the beaten track. If you make the journey here, you're likely to have the place mostly to yourself.
A Buddhist monastery was first built here in the 3rd century BC, but Yapahuwa's heyday came 1,000 years later in the 13th century, when King Bhuvanekabahu I made it his capital and brought the sacred Buddha tooth relic here. This is the same tooth that is now venerated in Kandy at the Temple of the Tooth.
The most impressive structure at the site is the fabulously decorated staircase, which seems to climb up to the heavens in a stunning jungle setting. It is even featured on the 10 rupee note. Chinese influence can be seen in the carvings of the stone lion sculptures that stand guard on either side of the staircase.
Once you reach the top of the staircase, it's possible to continue climbing up to the top of the rock, where you will find the remains of two stupas. The path starts on the left side of the doorway at the top of the staircase that once led into the Temple of the Tooth.
Basic Sri Lankan snack foods are available at a little shop at the site entrance, but for full meals and accommodation head to nearby Maho village.
WATCH ELEPHANTS AT UDAWALAWE NATIONAL PARK
Recommended by Jenny of Travelynn Family
Sri Lanka is one of the best destinations in the world to see elephants in the wild, and all at a fraction of what it would cost in Southern or East Africa. We loved our visit to Udawalawe National Park where you are pretty much guaranteed to see them.
We booked a three hour safari through our accommodation at Kottawatta Village, and managed to see so many elephants! Along the way, spotted crocodiles, monkeys, buffalo, plenty of colourful peacocks, but failed to spot the elusive leopard. We took the early morning safari (5:30am) to embrace the morning light and avoid the daytime heat. Our accommodation provided snacks of banana, biscuits and chocolate bar each.
Udawalawe is also a great option if you're looking to do a safari with young kids as it's very reasonable to hire your own jeep with driver, so you can explore on your own schedule. Udawalawe was the first safari we took our boys on, and they were only 1 and 3 years old at the time and absolutely loved it! They seemed to instinctively know to be quiet when we saw the elephants.
You can also take a safari to see Sri Lankan elephants at Minneriya National Park, Yala National Park, Kumana National Park and the lagoons around Pottuvil.
UDAWALAWE ELEPHANT TRANSIT HOME
Recommended by Alana Tagliabue of Family Bites Travel
A must visit location when traveling in Sri Lanka is the Udawalawe Elephant Transit Home. It is the only legitimate elephant orphanage in Sri Lanka. It is located a short drive from Udawalawe National Park.
The center is about conservation and rehabilitation through educating the public. As such, the focus is very much on the elephant's welfare. The observation of calf feeding occurs from afar on a specially designed platform.
The delightfully cute baby elephants come marching in for their feed in twice a day. It is sad to see the sheer number and the tiny size of the calves in their care. It is easy to avoid the hordes of people, if you wait even 10 minutes, you will have the entire place to yourself to watch the elephants play. There is a small museum on site, and it is well worth a visit.
The entrance fee was only a few dollars and helps support the purchasing of milk powder for the elephant calves. Without intervention, these calves would just starve. The state of elephant care in many Asian countries including Sri Lanka is in a state of disrepair. Other places that are offering ethical elephant experiences in Sri Lanka should be avoided due to cruel practices like permanent chaining and bullhook use.
The center is one of the few places on earth that has released elephants back into the wild successfully. Fortunately, you can visit Udawalawe Elephant Transit Home guilt-free knowing you are supporting these orphaned elephant calves.
TRY THE FAMOUS SWING ON DALAWELLA BEACH
Recommended by Prerna of Wanderers Hub
You must have seen those epic pictures of a makeshift swing tied to a palm tree on Instagram. Well, you can find that amazing Instagram-worthy spot at the Dalawella Beach, about 2 kms drive from Unawatuna Beach. If you are coming to Galle then anyway you will have a stop at Unawatuna or you can set your base there itself. And then you can easily explore nearby attractions and even set aside an evening for swinging and filming at this spot. The owner would charge you an amount of 400 – 500 INR | 4 USD for swinging as many times as you may want.
Early morning, you can also find a lot of stilt fishermen right in front of the beach doing their business. It is fun capturing those moments and certainly one of the best things to do in Sri Lanka. I'd recommend staying at Skinny Beach House which is 5 minutes walk from this point. So, you can wake up early morning or head that way late evening as per your wish.
DISCOVER GALLE FORT ON FOOT
Recommended by Christine of Don't Forget to Move
If you have at least two weeks in Sri Lanka, we recommend spending some time in the south and visiting Galle Fort. It may not be on the top of your bucket list, but this fortress and walled town is definitely worth the visit.
Galle Fort was originally constructed by the Portuguese in 1588 but was later taken over by the Dutch, which is where most of its European influence comes from. Walking through the cobblestone streets of the old town, you're transported back to 17th century Holland.
The whitewashed buildings are occupied by trendy hotels, boutiques, restaurants and ice cream shops. Admittedly the town is a bit touristy, but it's a fun spot to spend the afternoon and learn about Sri Lanka's colonial history. We recommend starting at the Galle Fort Clock Tower, then walking through the main gate and strolling through town.
If you keep walking south, you'll end up somewhere around the historic Galle Fort Lighthouse – a picturesque white tower against the blue sky. You can't go up into the lighthouse (it's still operational!) but it makes a great background for a photo. Finish up your day at Galle Fort with a stroll along the wall, overlooking the coast below. Grab a spot on the wall western side of the wall to catch an epic sunset over the Laccadive Sea. Even though Sri Lanka is a relatively small country, there is still so much to see on this beautiful island.
CLIMB THE SIGIRIYA ROCK
When traveling to Sri Lanka, one experience that should not be missed is climbing the ancient rock fortress, Sigiriya. Also known as the Lion Rock, Sigiriya is located in the central province of Sri Lanka, about a 4-hour drive from the capital Colombo.
The impressive rock rises 200 meters from the ground, with the archeologically significant site becoming a UNESCO World Heritage Site in 1982. The sprawling complex is home to many water gardens, boulder gardens, caves, and terraces. However, a climb up the face of rock is required to see many of the interesting remnants of past occupants.
The first part of the climb will bring you to beautifully painted frescoes that still adorn the walls today. Although there were thought to be over 500 frescoes originally, the remaining 20 or so depict the nude female form and are from the time of the royal residences.
Further along the climb is the so-called mirror wall, where the king had the rock surface treated and polished so that he could see his reflection. More interestingly, the area has been left with "graffiti" that has been scratched into the surface, with the oldest believed to be from the 8th century.
Continuing the climb, a large plateau is reached, where once an enormous lion stood guard over the fortress. These days, only the feet remain, but they are very impressive and show the scale of the original lion. One more steep climb is required to bring you to the top of the fortress, with sweeping and breathtaking views of the surrounding countryside.
DISCONNECT AND UNWIND AT LIVING HERITAGE KOSLANDA
Recommended by Prerna of Wanderers Hub
Living Heritage Koslanda is not just a boutique retreat in the Beragala hills of Sri Lanka. It is an absolute gem built with heart and soul with a commitment to sustainability. The hotel is 1 hour drive from Ella – the small laid-back town popular for its jaw-dropping beauty and tea estates. You get to enjoy the tranquil atmosphere without compromising on your creature comforts.
Set in the heart of Sri Lankan countryside, LHK welcomes guests to utmost serenity & it's stylishly designed bedrooms with an ensuite bathroom and jacuzzi pool. We not just enjoyed disconnecting from the world here but also participated in planting a few trees as a part of hotel's commitment to sustainability and love for environment. The hidden oasis might be hidden and a little difficult to find. But believe me, it would be worth the effort. Visit to experience the most stunning sunset of your life swimming in the hotel's infinity pool overlooking mountains.
CLIMB THE PIDURANGALA ROCK
Recommended by Jaillan Yehia of Savior There

If you're looking for things to do in Sri Lanka then chances are climbing the famous Sigiriya Rock is on your list. The ancient fortress is one of this island's biggest tourist attractions and the highlight of the Central Province, quite literally.
But the lesser-known Pidurangala Rock, sitting directly opposite, offers a unique viewpoint and is still one of Sri Lanka's best kept secrets. Pidurangala Rock is open for climbers at sunrise unlike its more famous counterpart, allowing you to observe the surrounding scenery, including an eerily quiet, tourist-free Sigiriya as darkness gives way to light revealing a majestic 360 degree landscape.
The climb up Pidurangala is a little more challenging but easy to do solo if you're fit – no walkways and bannisters here, just a steep walk and some last-minute scrambling to reach the top, where you'll meet a smattering of other tourists and a few of the resident dogs.
You'll also get a chance to see a 50ft reclining Buddha on the path to the summit. Entry to Pidurangala costs Rs. 500 (less than $3).
DIP TOES IN DIYALUMA FALLS
Recommended by Cat Smith of Walk My World
In a lot of places, just seeing one of the tallest waterfalls in the country is an amazing thing to do. But it's even better if you get to climb to the top and swim in it! At Diyaluma Falls, you have the opportunity not just to see but even hike up to the top. It is not only a unique thing to do in Sri Lanka but the whole of Asia. Don't forget to carry a nice travel sling bag to keep all essentials handy during the hike.
Just an hour outside of Ella, you'll reach Diyaluma Falls – a stunning waterfall that most people only take in from the bottom. If you find the right route though, you can hike all the way to the top of Diyaluma Falls without a guide. The hike is very pretty but it is also quite steep. All the tiredness is soon forgotten as and when you dip your toes in the cool water at the top.
What makes it even better is that not many people go to the top, so if you time it right you may have one of the best experiences in Sri Lanka all to yourself.
LEARN TO SURF IN WELIGAMA
Recommended by Lora Pope of Explore with Lora

Learn to surf in Weligama on the South Coast of Sri Lanka and you wouldn't be disappointed. The waves in Weligama Bay are perfect for beginners, but if you paddle further out there are some bigger waves for the more advanced surfers. Plus, there are over 30 surf schools within a 500m radius in Weligama. So there's no shortage of professional lessons for those wanting to learn.
I did a one-week surf camp at Elsewhere Surf & Yoga Camps which was a great experience. We had the chance to surf twice a day, participate in daily yoga classes, and party at night in Mirissa. It was a delight to enjoy beautiful sunsets every day right outside the surf school.
Weligama is positioned in a great location, in the middle of many of the main attractions of Sri Lanka. Popular Mirissa and Galle are only a half hour drive away, and Udawalawe National Park can be done as a day tour. It is possible to do daily excursions from Elsewhere surf camp to many of the nearby attractions in Sri Lanka.
If you need to re-fuel your appetite after surfing there are many yummy restaurants to go in Weligama. Check out Hangten Rooftop Restaurant across from Weligama Bay, where you can enjoy a delicious and healthy meal, and watch the surfers below. If you want to learn to surf and enjoy the beauty of Sri Lanka, Weligama is the perfect place to go.
BIRD WATCHING IN BUNDALA NATIONAL PARK
Recommended by Jing Calonge of Finding Jing
Bundala National Park in Hambantota district is a protected wetland and a hotspot for bird watching. Aside from the 197 species of resident and migratory birds that it nurtures, Bundala National Park is also a sanctuary for other animals such as buffaloes, spotted deer, elephants, grey langurs, pangolin and crocodiles.
Despite its small area of about 6,200 hectares relative to other national parks in Sri Lanka, this UNESCO Biosphere Reserve is richly diverse in species. Hence, you'll have a good chance of spotting many different species of birds and animals even on a short safari trip.
A visit to Bundala National Park will take you to varied landscapes such as expansive shallow lagoons, marshland, salt pans, sand dunes and scrub forest. There is also a section of the park along the coast facing the Indian Ocean where you can spot marine turtles laying their eggs along the coast, if you are lucky.
During our Bundala National Park Safari experience, we were fortunate to see various bird species such as peacocks, egrets, bee-eaters, lapwing, Ceylon woodshrike, crested hawk eagle and my favorite, the purple herons. Lucky bird watchers may also spot rare birds such as the black-necked stork and thick-knees. Between October and March are the best times to see flocks of migratory water birds foraging for food.
Bundala National Park is a protected peaceful area. Remember to always do a little research first and choose a responsible tour company who makes an effort to promote and practice ecotourism.
KOSGODA TURTLE CONSERVATION PROJECT
Recommended by Ellis Veen of Backpack Adventures
Sri Lanka is a great place to see wildlife, but while some animals are thriving others are having a more difficult time. Sri Lanka's turtles for example aren't doing so well. Turtles use Sri Lanka's beaches to lay their eggs, but before the turtles are even born they are faced by several danger. Eggs are eaten by both dogs and humans and even when they hatch the baby turtles are vulnerable to predators before they reach the sea.
The Kosgoda turtle conservation project tries to protect turtles by purchasing the eggs from people to prevent them from being eaten. The eggs are then put in a safe environment until they hatch and the baby turtles are strong enough to survive. Eventually the baby turtles are released into the ocean.
The Kosgoda turtle conservation center is welcoming visitors to their project. You can see the turtles develop from only a few days old to several weeks. Every evening they allow visitors to release turtles that are old enough back into the sea. Watching baby turtles make their first steps in the waves of the ocean while the sun is setting is pretty special.
Kosgoda lies south from Colombo and is easy to visit. The public bus that runs along the coast stops right in front of the conservation centre. Therefore it makes a great day trip from either Colombo or Hikkaduwa.
WHALE WATCHING IN MIRISSA
Recommended by Stefan and Sebastien of Nomadic Boys
One of our favorite things to do in Sri Lanka was signing-up for a whale watching safari in Mirissa – a small tourist town on Sri Lanka's south coast.
The waters around Mirissa are particularly rich in plankton, which the whales feed on. This is the reason why scientists believe there is a large population always present there. The best time to come and spot whales in Mirissa is usually between the months of November and April.
There are a large number of whale watching tour companies in Mirissa to choose from, all of them charge more or less the same price. We highly recommend choosing an ethical tour company, which makes a point about not getting too close to the whales to avoid frightening them.
Sadly, there are many tour companies that do not care about the safety of the whales and take their boats right up close to them. So, be a responsible tourist and only join a tour with the tour company that complies with the criteria set out by the WDCS (Whale and Dolphin Conservation Society). We went with Raja & the Whales who fulfilled all of these criteria.
The tour itself involved a 1 hour early morning boat ride starting at 6:30 A.M taking you far into the Indian Ocean. If you go during the whale watching season, your chances of seeing the whales are quite high (90-95%) and if not, most companies promise to re-book your tour (for free).
COOKING CLASS IN UNAWATUNA
Recommended by Kylie Gibbon of Our Overseas Adventures
Foodies traveling to Sri Lanka should not miss the opportunity to take part in a cooking class. It's a great way to learn about Sri Lankan cuisines. You learn all the tips and tricks to try some of these dishes when you return home. In Unawatuna, we did a fabulous cooking class called 'Cooking with Karena', a half-day class where we learnt to make a variety of different vegetarian and fish curries.
We firstly went to Galle Market in a tuk-tuk to buy all the fresh ingredients and spices to cook with. Karena gave us interesting explanations of how the fruit and vegetables were used in Sri Lankan cuisine. We were surprised to learn about some ingredients we'd never heard of before! We then headed to a fish market on the side of the road where we picked up some fresh tuna. Ingredients in tow, we went back to Karena's place where she taught us to make beetroot, bean, tuna, dhal (lentil), pumpkin and aubergine curries. We also learnt how to make coconut milk and cream from scratch.
The food was absolutely divine and we were surprised at how simple it actually was to make it. We loved learning what incredible flavors can come from a combination of vegetables, a few spices and coconut milk. The best part of all was sitting down afterwards to enjoy the delicious curry and rice meal. The biggest satisfaction being that we'd made it ourselves!
HIKE THE ELLA ROCK
Recommended by Warren Dobe of Sling Adventures
A hike up Ella Rock doesn't come without its challenges. First of all, there is no trail map, no official markings and no obvious way of actually knowing about the hike whatsoever. It's uncertain whether this secrecy is intentional to support local guides or to protect the trail from overuse. With Ella being one of the more popular town in Sri Lanka's & provided the recent tourism boom, it's surprising this hike is still on the down low.
The hike itself takes you through town, along the famed Kandy to Ella railway track, into a village, through a tea plantation and up a steep forest trail. The reward is a bird's eye view from an exposed rock peering down a deep ravine leading to the ocean. You will likely enjoy the view all to yourself. Ella is a sleepy town full of cafes with a laid-back vibe. The hike up Ella Rock makes for the perfect morning or afternoon exercise to get the blood pumping.
The challenge to navigate to Ella Rock is of course part of its appeal. You can chat with a local to get a roughly drawn map. Otherwise you can follow other tourists treading the trail and hope they know the way. Or last of all you can even pay a local tour guide to help you hike all the way up.
VISIT JAFFNA
Recommended by Hanna Sobczuk of Hanna Travels
Jaffna is one of the many places in Sri Lanka I have visited and covered on my blog Hanna travels during my many come-backs there. And I can also tell you it is one of my favorite attractions – the best aspect being that it is still quite off the beaten place to explore in Sri Lanka. It's just not usual for too many tourists to visit this Tamil site in the northern part of the country.
You may not find too many monuments in Jaffna as it was heavily damaged during the civil war. But you can see an old Dutch Fort and a Library. However, the most significant and worth seeing is Nallur Kandaswamy Kovil – the most important Hindu temple in Sri Lanka.
You can plan your visit to Jaffna in August or early September. During this time, the famous Nallur Festival is held in the temple which goes on for 25 days (check the exact dates online when planning). Particularly, the last three days are most important with processions and chariots carrying the representations of Hindu gods.
Just behind the Nallur Kovil is a small yet amazing restaurant called Mangos Indian Veg (recommended by locals!). Here you can have delicious dosa – a typical Tamil pancake served plain with tasty sauces on a side or with a vegetable filling.
TOUR THE POLONNARUWA ANCIENT CITY
Recommended by Sharon Gourlay of Dive Into Malaysia
One of the best things to do in Sri Lanka is definitely to visit the UNESCO listed Polonnaruwa Ancient City.
Located very centrally in the country in Polonnaruwa on the main train line between Colombo and the East Coast, it is easy to visit here and yet still off the main tourist radar. The ancient city is easily accessible from the town of Polonnaruwa.
800 years ago, Polonnaruwa was home to the capital of the central plains of Sri Lanka. This means it was home to many palaces, temples, statues and tombs and there are many you can visit today.
There is a lot here but it's quite a compact site so you can see a lot easily. The ruins are divided into five groups and the best option is to take a rickshaw around all of them or hire a bike. The distances are enough and, with the heat, I wouldn't recommend walking around them. Everything is well sign posted, but you'll want a book or a guide to get the most out of it. This is easy to arrange on site.
My favourite group was the Northern Group which has some amazing monuments and ruins including 54 metre high Rankoth Vehara dagoba. Our kids' favourite group was the Quadrangle. There are many important monuments here in a small space including the temples of the tooth of Buddha. Our least favourite was the Royal Palace so I would skip that if you are short on time.
If viewing some amazing ruins of Sri Lanka's past is on your to-do list for Sri Lanka. You should definitely visit this site.
ENJOY WILDLIFE SAFARI AT YALA NATIONAL PARK
Recommended by Inma Gregorio of A World to Travel
Located on the South East Coast of Sri Lanka, this Natural Reserve could seem a bit out of the way, when it is just a few hours away one of the most popular destinations in the country, Galle.
Yala is an all year round destination, and wildlife safaris run every day. Many tourists, when visiting the island, make a quick one or two nights stop at Yala National Park. However, I would recommend to spend at least three or four nights to absorb what the place has to offer.
Don't be surprised if whilst your stay in one of the resorts at Yala National Park, you are woken up at the sunrise by the sound of monkeys playing near your accommodation. It wouldn't be unusual to find a deer near the poolside drinking water during the daytime. Sure, you wouldn't be able to control your excitement on witnessing elephants have dinner meters away from your cabin at dusk.
I would highly recommend contacting the guys at Nature Trails for both wildlife safaris and other experiences in Yala. A team of naturalists and conservationists that have studied, researched, designed, developed and curated every activity minding the environment and local communities of the area. They do know what they are doing. And that will make your experience in Yala National Park an unforgettable one.
LEOPARD SPOTTING IN WILPATTU NATIONAL PARK
Recommended by Becky Pokora of Sight Doing
Wilpattu National Park is one of the few spots where you can reliably see leopards along with an incredible amount of other animals in Sri Lanka. Jeeps head out on dirt roads with experienced guides who can spot leopards far away. They then drive in as close as you can get without spooking them. Along the way, you'll also see elephants, sambar, water buffalo, wild boar, jackals, barking deer, spotted deer, crocodiles, Indian python, monitors, mongoose, and many varieties of birds — or maybe even a sloth bear, if you're particularly lucky.
Wilpattu National Park is large with a variety of environments from forests to plains and gets far fewer tourists than Yala, which means you'll feel like you're really in the midst of leopard territory instead of surrounded by more people than animals.  Full-day safaris are the best bet since you'll need to cover a lot of ground. Keep in mind that time flies by and you can even request a beach break partway through.  There are a few basic hotels right outside Wilpattu so finding accommodation wouldn't be a problem. Travelers can also day-trip from Anuradhapura (which is easier for anyone without a car).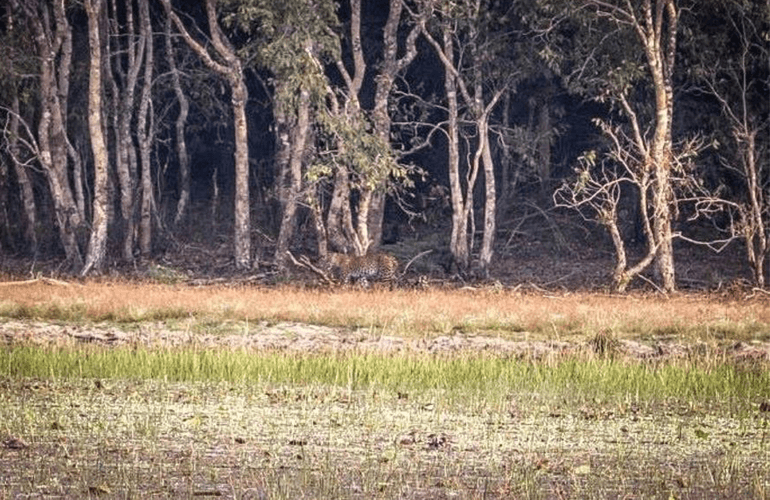 HIKE ADAM'S PEAK
Not everyone is a morning person. But it's worth waking up early to witness sunrise at the top of Adam's Peak in Sri Lanka! Adam's Peak, or Sri Pada has been a place of pilgrimage for more than 1,000 years. This, by legend, is the first place where Adam set foot on earth after being cast out of heaven. The Sri Pada, or sacred footprint, was left by the Buddha as he headed towards paradise.
It's tradition to set off on this hike in Sri Lanka in the dark. The climb takes around 3 hours. You need to leave enough time to have a cup of hot sweet tea just before the summit and then see the sunrise from the peak. Torches aren't needed as the way is well-lit. This will allow you to also see all the vendors along the route selling drinks, food and souvenirs. The trail is mainly steps so that's tough work.
At sunrise, if you are lucky enough, you may also be able to see the Adam's Peak shadow. That happens when the sun casts a perfect shadow of the peak onto the clouds near the coast. It is definitely a must experience phenomenon.
SURF AT ARUGAM BAY
Recommended by Bradley Williams of Dream Big, Travel Far
During our time backpacking through Sri Lanka, one of the most favorite experiences was surfing in Arugam Bay! This is the ideal place to learn and hone your surfing skills. Expect some of the best waves in Sri Lanka; the best part being all the surfing breaks are within 30 minutes of the town. And with our own tuk-tuk at tow, we had the complete flexibility over the surf spots to visit.
You'll find a number of companies renting out surf boards all along the main strip of Arugam Bay. You will also find lots of locals offering surfing lessons to the beginners. What's also nice is that most of the decent surf points have bars or restaurants located either on the beach or within close proximity. So you can head there, surf for a few hours and take regular breaks in between. My favorite point ended up being Peanut Farm. Other great spots nearby are Whiskey Point, Elephant Rock and Baby Point.
The ideal time to visit Arugam Bay for surfing would be between May and September.

Hope these awesome recommendations have tempted you enough to plan your trip!
Let us know in the comments about your favorite things to do in Sri Lanka. What you would love to do when there?
******