10 TIPS FOR BUILDING YOUR PERSONAL BRAND ON SOCIAL MEDIA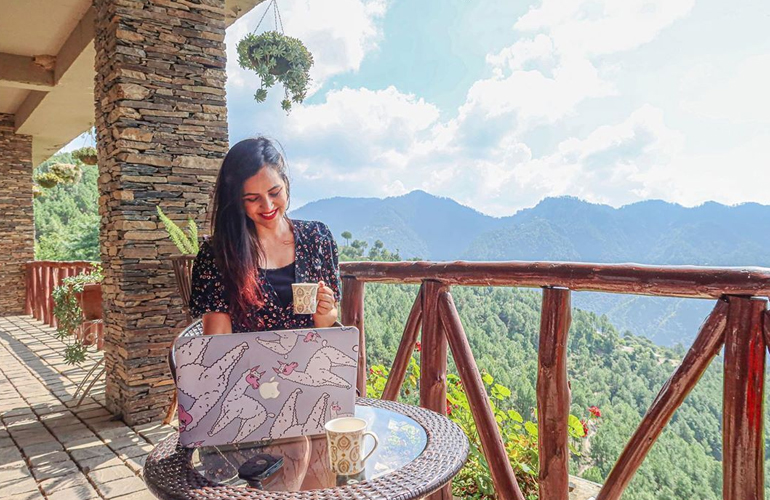 When it comes to using your online presence as a full-time job, or even as a successful side hustle, building your personal brand on social media is key so that your potential audience can easily recognize you. Especially for travel creators, the industry can seem saturated, so you want to set yourself apart from the crowd early on. By doing so, you'll not only engage a large community online with your content, but you'll also be able to score major brand deals with big brands for simply being yourself and branding your work. Don't know where to start? Don't worry. Here are all of the tips you need to learn about building your personal brand on social media and grow your follower base accordingly.
1. FIND YOUR MISSION
If you want to successfully leverage social media as a way to earn an income, you'll have to find out how to set yourself apart from the crowd. In other words, you should find what makes you different and run with it. You don't want to create a brand that's just like everyone else's. But instead, you should find a mission online that you're passionate about. To do so, you should narrow down what you're uniquely good at and use those talents to figure out a personal brand that will attract an audience. Ask yourself:
Do you want to document your travels to help others plan their trips?'
Is your plan to share travel diaries to inspire your followers to visit certain places?
Are you willing to foster a community?
Are you interested in teaching people about culture?
2. FIND YOUR VOICE
One of the easiest ways to set yourself apart from other travel creators online is to find your voice and stick to it. If you're not sure what a "voice" is, it's basically the writing style you have when you write blogs, captions on social media, or even when you reply to your audience on social media. When choosing your voice, consider what you want your tone to be. Conversational and funny? Educational and informative? It's up to your own discretion and what you think your audience will identify with. Overall, you should make sure that your voice reflects who you are and how you want to represent yourself on social media. This way, it will come out the same in everything you post.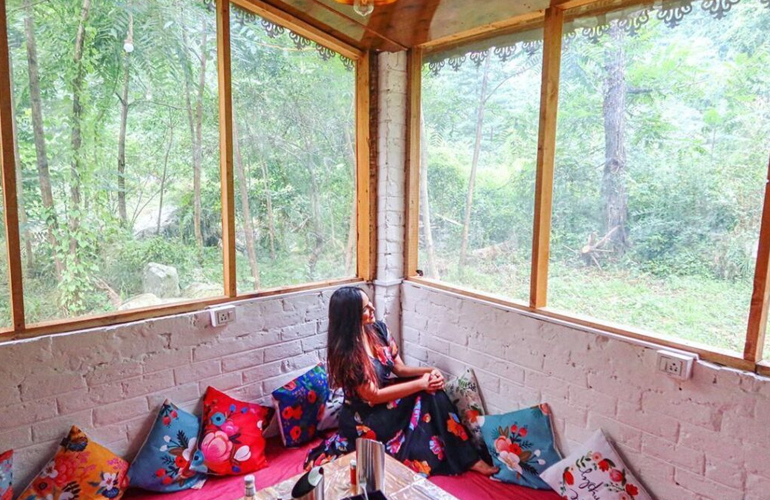 3. TREAT YOUR SOCIAL MEDIA/BLOG LIKE A BUSINESS
Being a travel creator means more than just sharing beautiful photos or writing travel diaries well. If you want to successfully make money as a travel influencer, you should treat your social media as if it was a business. Building your personal brand on social media actually involves a lot of strategy and back-end technical work. Above all, you shouldn't be afraid to learn new skills such as SEO optimization and digital marketing methods. The more you put into the process, the more you'll get out of it.
4. FOSTER A COMMUNITY
Another key part of building your personal brand on social media is defining your audience. By narrowing down your audience early, you can tailor your content to them specifically in order to provide the most value to them. The travel community is wide. So you should have no problem finding people who will enjoy what you have to share once you define your concrete mission. You can even use this to your advantage by getting insight from others in the travel community about the places you want to visit!
To show your followers that you appreciate their support, try to take as much time as you can to engage with them by answering their questions, emails, direct messages, and comments. The more you let them get to know you, the more authentic you'll make yourself seem. In the end, getting to know your community on a deeper level will help you create content going forward because you'll know what your audience likes to see and wants more of.
5. BUILD A RECOGNIZABLE BRAND
On social media, you want to get creative. However, your creativity should be cohesive. For example, if you create a fun logo, you'll want to make sure that you tie in the same colors and fonts into your social media posts or on your website. Plus, you should make sure you're present on more than one social media platform if you want to grow your online presence. Bonus tip: try to make sure your username on all platforms are the same so that people can easily find you and correlate your content across various channels.
6. KEEP IT REAL
To grow a large and loyal audience, you want to make sure that you show people what makes you you. Of course, you should be authentic – which means you should show both the good and the bad. Even though social media can often seem like a highlight reel, telling your audience what goes wrong as much as you tell them what goes right will build your credibility and create trust amongst your community. This will help separate you from the crowd and also translate into quality content that your audience will love and keep coming back for. Let's face it – people love to follow travel creators that they can relate to.
7. FORM A RELATIONSHIP WITH BRANDS
Just because you're focused on building your personal brand on social media doesn't mean you can't collaborate with major brands in the travel industry. If there are brands out there that you love, reach out to them and pitch the idea of working together. Audiences love influencers that promote brands they actually know, love, and use. So this is a great way to build authenticity. Not only that but working with brands is a fantastic tool for getting your name out there. And this can also help you in drawing more followers that will be interested in your content.
8. STAY CONSISTENT
When your parents told you, "consistency is key" all those years – they weren't lying. One of the most crucial parts of building a personal brand. Your followers should know what to expect from you so that they stay engaged and keep coming back to your social media channels. If you throw a curveball at them, they might be likely to unfollow you or question your credibility. Try to be consistent with not only your travel content but with the way you engage with your audience. As you put in a consistent effort, you will give your followers things to look forward to which will amount to a lot of growth over time.
9. CURATE YOUR CONTENT TO BE COHESIVE
Another easy way to show that you're dedicated to consistency is to curate your social media feed. Nowadays, there are apps that can help you plan out your feeds to see what will look best. Then, when potential new followers visit your account, you'll draw them in with your travel content and visuals before they even click on an individual post. Need a tip to help you make your content cohesive? Try using a similar editing technique on your photos.
10.  NETWORK WITH OTHERS
Just like working with brands, networking with other travel creators whose content you enjoy will also help you get your name out there to draw in followers that are already interested in travel content. Networking will help you get valuable advice. This can be valuable for your journey to boost your engagement and create a strong online identity.
There you have it! Those are the top tips you need to know in order to articulate your brand clearly and draw in followers that will buy into your personal brand. While navigating social platforms and algorithms can be hard, building your personal brand on social media will allow you to connect to your audience more than ever before.