10 Destinations For Your First Solo Trip!
If you've been bitten by the little bug called Wanderlust, having no partner to travel with shouldn't stop you from chasing your dreams. Traveling solo is the best way to explore a place on your terms, in your own time. It saves you to be enslaved by the fancies and whims of your fellow travelers and staying unmarred by group dynamics. And well, there are some things in life that you must do on your own, at least once, and traveling solo tops the list. 
The sense of independence and freedom you get from it, and the adventure and fun of the spontaneity it holds are all worth it. But as they say, for every yin there is a yang. Because let's face it, first-timers, you are stepping out of your comfort zone and it might get a little uncomfortable. Solo trips can turn out to be expensive and lonely; and personal safety can be a bit of concern. All you need is your confident self, to stay alert, and proper planning, and voila, your first solo trip won't be your last!
Here are our 10 suggestions of BEST SOLO Travel destinations:
1. Go INDONESIA !
Solo travelers wouldn't be able to resist the surreal charm of Indonesia. With the right preps and cautions, traveling alone to Indonesia can offer delightful and insightful experiences, with plenty to explore. Its natural beauty and the friendliness and warmth of locals are what make the country a must-visit. The cherry on the top is its one-of-a-kind culture and set of customs which you'll definitely have a fun time exploring. We mostly enjoyed exploring the strikingly pretty beaches and lovely temples of Bali.
Ubud, Indonesia is one place you just can't miss when traveling to Indonesia. Come here for relaxation, for rejuvenation, and to experience what may be the most magical holiday of your life. Just don't forget to carry your sunglasses, sunscreen, sun hat, and swimsuits, are you're good to go!
2. Sawasdee Ka THAILAND !
One of the most popular destinations in Southeast Asia, Thailand gives you way too many reasons to put it in your best solo travel destinations list. For starters, it's a budget-friendly destination. Thailand is relatively an inexpensive country to explore solo. Apart from it, you'll find the company of numerous other travelers with an excitement level that matches yours. 
Thailand also offers a wide variety of places to stay, from staycations to luxury hotels, amazing street food, plenty of convenient transportation options, attractions for all interests, various interesting activities such as diving, cooking, Thai massage, muay Thai camp, meditation classes, etc and friendly locals for you to feel at home. 
What are you waiting for, book your tickets to Thailand and spend a rejuvenating quality time with yourself!
3. Explore Diversity of INDIA
You can't miss out on India when it comes to traveling solo. India, with its rich culture and most fascinatingly, variety of food, makes one hell of a country to be explored. Especially Delhi and Kerela stand top on the list to take your heart away. 
The capital of India, Delhi has a lot to offer! From aesthetic streets in Lodhi Road and Champa Gali to Forts like Qutub Minar and India Gate to an amazing café culture with all kinds of vibes, in Khan Market or Connaught Place, Delhi, quite literally, has got it all. 
You can also go on a shopping spree in largely famous markets like Sarojini Nagar, Palika Bazaar, etc. While Kerela also makes one of the best solo travel destinations in India, as it offers a wide variety of surreal beaches and scenic beauties to its tourists. Apart from this, there are a lot of hippie places you can explore in India while traveling solo, such as Rishikesh, Kasol and Tosh, Pushkar and not to miss, Goa. India is one full package; all you need is to pack your bags!
4. Treat Yourself to Pizza in ITALY
Italy, the land where pasta is a wee bit tastier and the views, dreamier! This country sure is a bucket list destination for many wanderers. And with all that it has to offer, it's kind of hard to miss Italy when going on a solo travel spree! Want to hike? Head to the Dolomites without thinking twice! 
Are you a big foodie and want to treat yourself all week long? And to try the Food & Wine Tour is a must! Rome, Florence, Venice – You can hit all three places in one trip! Just shimmy and shake off those nervous nerves and book your tickets to the most magical places in the world. 
5. Road trip through Dreamy ICELAND
Set apart near the Arctic Circle, stunningly beautiful Iceland is a Nordic island known for its musical sounds and breath-taking sights. Iceland, with immense geological splendor, will give you all the feels of being transported to another world. It boasts of endless natural spectacles. 
Every place exudes a striking aura and is distinct from the other. The ever-so-beautiful hot springs, lava fields, volcanic mountains, and glacial lagoons provide for fresh, new visual sights. The Icelandic nature is indeed extraordinary, with a perfect blend of adventure and mystery. It will make you reconnect with the poet within yourself, and ofc, have a gala time with yourself.
6.  Savor Serenity in SWITZERLAND
A solo traveler's haven, with the sheer variety of things to see and do, Switzerland is a therapeutic place to spend your week solo, away from the deadlines. Switzerland is not just a place to stay, but to experience! With a variety of reasonably priced, clean, safe, centrally located hostels around the country with a choice of a single or double room and bunk beds with central kitchens, lobbies, or lounges. 
Switzerland will surely bring out the adrenaline junkie in you with its action-packed activities, whether you choose to dive from the sky into lush green valleys, jet ski over clear waters, or ski down the terrains of the snow-capped Alps. The best part you ask? These daring escapades aren't limited to just one season but all summer, winter, or autumn!
7. Discover Magnificent landscapes of NEW ZEALAND
We reckon New Zealand to be one of the best countries in the world for traveling solo. It ranks highly for safety making it one of the best solo female travel destinations and is an incredibly easy place to get around. The locals' friendly nature and open-mindedness can help you with directions or spot a few good restaurants. It also makes room to meet and know new people or make new friends. Enjoy getting to know yourself better, or just enjoy a gala time with yourself amidst beautiful landscapes and dreamlike views!
8. Hola SPAIN!
Spain offers plenty of unreal islands to explore, and not to forget the ever so famous Barcelona and Madrid. Apart from the big places, you should not miss out on the small things, the local markets. The beach lovers and foodies must visit Spain's city of gastronomy, San Sebastian. Also known as Donostia. Another hard pass spot is the vibrant and creative coastal city where you can find charming old streets alongside innovative futuristic architecture! Granada, known for its historic and cultural attractions also makes one of the best small cities for backpackers and solo travelers in Spain, and not to forget the mind-blowing nightlife of Ibiza which is synonymous with partying. Spain has got it all, and more!  
9. Head to Dreamy GREECE
There are plenty of reasons to visit Greece, its ancient history, the beautiful architecture, amazing beaches, friendly locals, mouth-watering food and the list goes on.  Whether you crave the slower pace of island life or the buzz of a big city, you can find it all in Greece! With reliable public transportation, warm and welcoming locals, walkable villages, and city centers make solo travel in Greece is a breeze during your free time. Book your tickets and get ready for an unforgettable vacation in this one of the best solo travel destinations.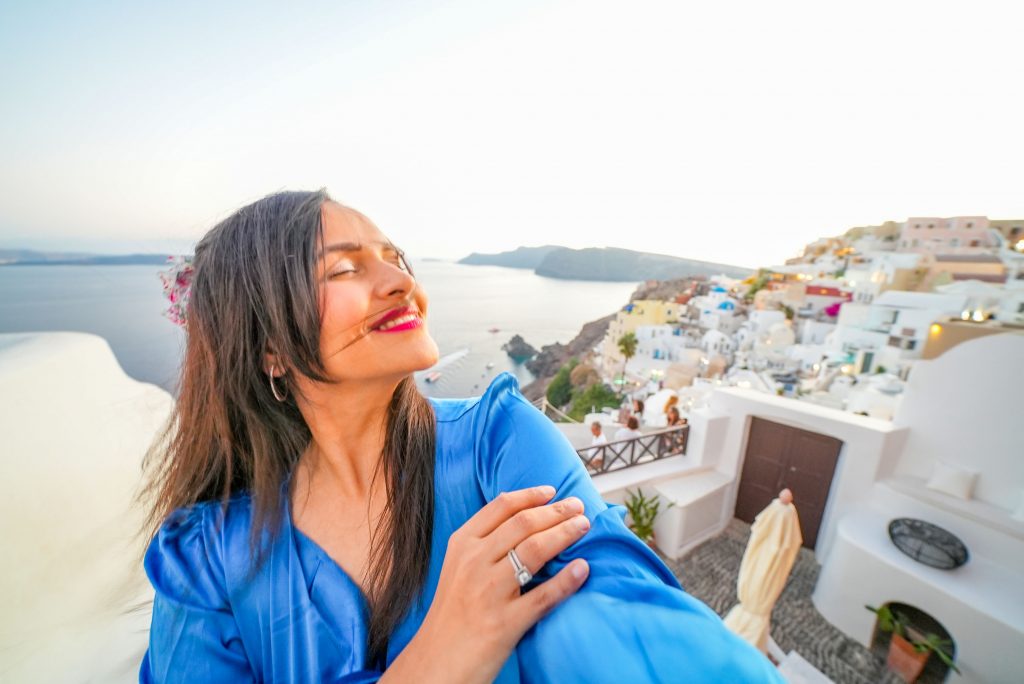 10. Konnichi wa JAPAN
Japan makes it a dream destination to travel solo. Thanks to the country's excellent transport links getting around is a hassle-free and convenient process. It's very safe to travel solo in Japan as the Japan National Tourism Organization operates a 24-hour English-speaking helpline that is particularly helpful for solo travelers. Language, too, is not a hassle as there are just enough English signs and announcements to help you get by. 
If you wish to explore a completely different yet rich and interesting culture, choose Japan! Lose yourself in deep traditions in Kyoto, as it's filled with temples, museums, and fun-filled annual festivals. Osaka, on the other hand, is an ideal city to explore by yourself, famous for its food and casual, fun atmosphere. Enjoy the art and history of a sophisticated city – Kanazawa, home to castles, gardens, and townscapes along with delicious seafood that you just can't miss out on!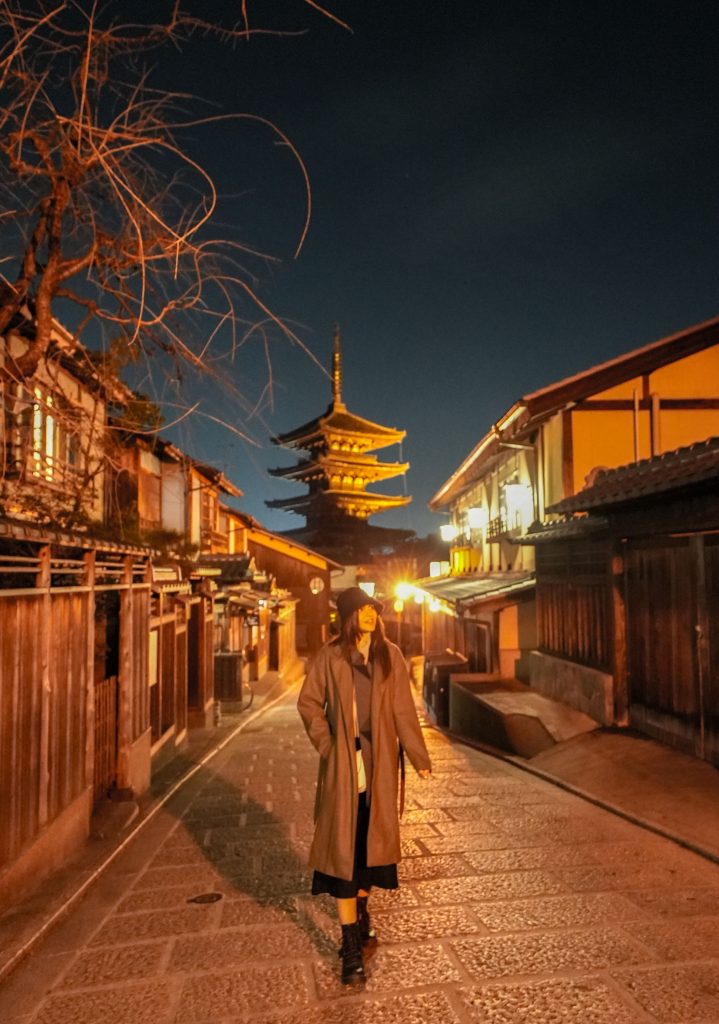 As all of you know, Prerna and I have been traveling hand in hand for so many years now but we have gone on our share of solo trips in the past. This list has been carefully designed taking into account a lot of factors like cost, safety, and places to visit for solo travellers. Hope it helps!