SYMPHONY PALMS BEACH RESORT ANDAMAN REVIEW: HAVELOCK'S GEM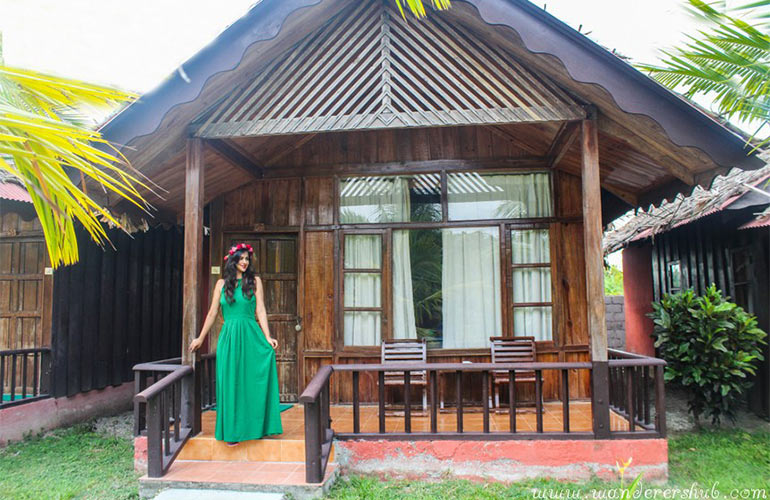 Finding accommodation in Havelock can be tricky because you cannot be sure if you are choosing the right one online. There are so many hotels and resorts in Havelock, Andaman, all promoting their private beaches that it gets difficult to make the right choice. You must know that the island caters to honeymooners as well as backpackers, so you can find a hotel in Havelock starting at around $50-$70 easily. If you've been reading Wanderers Hub for a while, you would know that Harsh and I love luxury and we won't mind shelling out a little extra for that gorgeous beachside property! So, we decided to stay at the Hotel Symphony Palms Havelock.
WHY STAY AT SYMPHONY PALMS HAVELOCK ANDAMAN?
Symphony Palms Beach Resort is extremely popular with honeymooners as well as families. You can spend hours indulging in the finer things in life at this gorgeous hotel without giving a heck about anything else in the world.
Situated at  Beach No. 5 referred as Govind Nagar Beach, Symphony is 10 minutes drive away from the Havelock Jetty! Yes, it's that close because the island itself isn't big!
AMENITIES AT SYMPHONY PALMS RESORT HAVELOCK
For those seeking a quiet escape and digital detoxification (cut off from mobile and internet) should consider staying in at Symphony Palms Beach Resort Havelock Andaman.Since we cannot stay away from internet for long (owing to our work commitments and sincere love for social media), we did find our way to good internet place. READ HERE.
Symphony Palms Beach Resort Andaman is an expansive hotel set on the most picturesque belt of the Havelock Island.
Andamanese-style cottages of Symphony lie amidst lush greenery and have a gorgeous balcony extending out.
The gorgeous interiors coupled with modern amenities and a dash of discrete luxury make this resort just the ideal pick for holidayers of all kinds. We were happy to have chosen this fancy property for our stay in Havelock, Andaman.
The intimate property offers lots of room options – Casa Air, Casa Earth and Lagoon Suite. It's best to choose sea facing cottages which are secluded and just perfect for beach bums!
BEACHFRONT BEAUTY!
Perhaps the highlight of staying at Symphony Palms Beach Resort Andaman has to be the private beach!
When the island reaches its peak stunning-ness during the sunset, the wooden swing at the beach is sorts of awesome! It was difficult for me to move from those beautiful swings. With the fiery sun setting, you'll feel on top of the world.
BOOKING HOTEL SYMPHONY PALMS HAVELOCK TIPS
Credit card payment isn't accepted at the hotel so make sure you carry enough cash for payments and other adventurous activities.
The Hotel Symphony Palms Havelock can make arrangements for water sports activities like snorkeling and scuba diving at good rates so don't have to go anywhere.
The bathrooms are pretty basic as is the room service. I wish that was a notch better.
You'll get restricted access to WiFi at one of the restaurants but trust me, it's just good to not even connect to it. It just wouldn't work!
The in-house restaurant, Charcoal serves delectable vegetarian cuisines but the menu is limited.
So now that you have a fair idea about Symphony Palms Beach Resort in Andaman, you can book your stay accordingly. It's way better than the other properties in the similar strip – value for money!
*****