EXPLORE THE FUN FILLED CHERRY FESTIVAL WITH FAMILY IN KASHMIR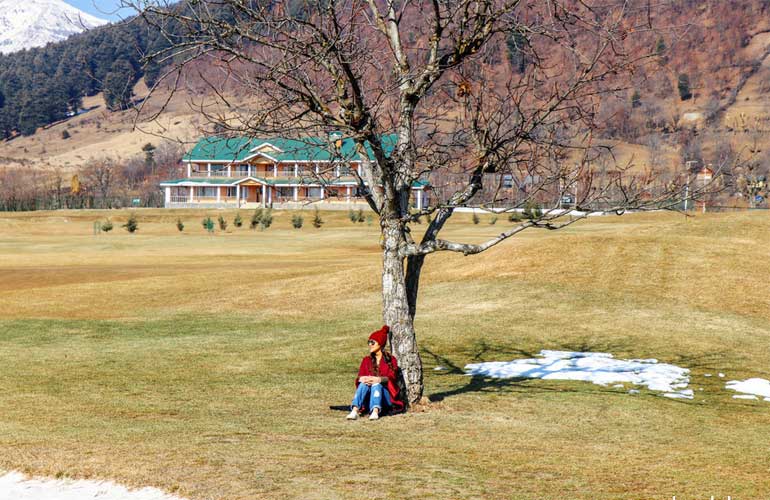 Music, dance and indulging in fresh flavoursome food is how Kashmiris celebrate seasons, life and culture in the beautiful valley all year round. The Snow Festival, Tulip Festival, Baisakhi, Kheer Bhawani Mela, Shikara Festival, etc. are few of the many Kashmir festivals that present the tourists a great opportunity to immerse themselves in the local culture. It is no surprise that most Indian families seek to escape the hot summers by visiting a place up north such as Jammu and Kashmir. Right in time for the Cherry Festival!
THE CHERRY FESTIVAL
Also known as the "fruit bowl of India", Kashmir is popular for its walnuts, almonds, apples, apricots, kiwis, plums, cherries, strawberries, olives, pears, and other fruits and blossoms that typically thrive in cold climate, in areas that are 2000-3000 metres above sea level. The Cherry Festival takes place during the harvest season of cherries between April-May, usually the second week of May. The boost in production, quality and exports in the recent years since 2014 is celebrated. The state has increased the land allocated to cherry production, making it one of the most cultivated fruits there.
THE SUMMER CAPITAL
Summer is a lovely time to tour Kashmir with your family as the whole nature comes alive with a splash of colours. Srinagar, the summer capital, one of the important places to visit in Jammu and Kashmir, makes for an ideal location to stay put while exploring the state's beauty.
It is also where a lot of cherry and apple cultivation takes place, in the outskirts of the city. Dhaara, Zakira, Harwan and Brein are few places where one can see hectares of cherry fields and fresh harvests piled up. The local markets or farmers' markets are great places to pick up fresh produce.
CHERRIES
There are hundreds of varieties in cherry, or "gilaas" as the Kashmiris call it, which are broadly – Bigarreau or Heart type. The first includes round cherries from light to dark red colours while the latter are heart shaped cherries with tender flesh. Of the many varieties, gilaas makhmali are medium sized sweet with slightly acidic taste while gilaas mishri are large sized sweet cherries with a longer shelf life.
Closely following the Cherry Festival is the Apple Festival whereby your family can stroll in the apple orchards along the road from Srinagar to Pahalgam, and buy cases of apples across varieties like the popular Ambri Kashmir, American Trel, Maharaji, Hazratbali, Red or Golden Delicious, between July to October.