What to Wear on a Hot Air Balloon Ride?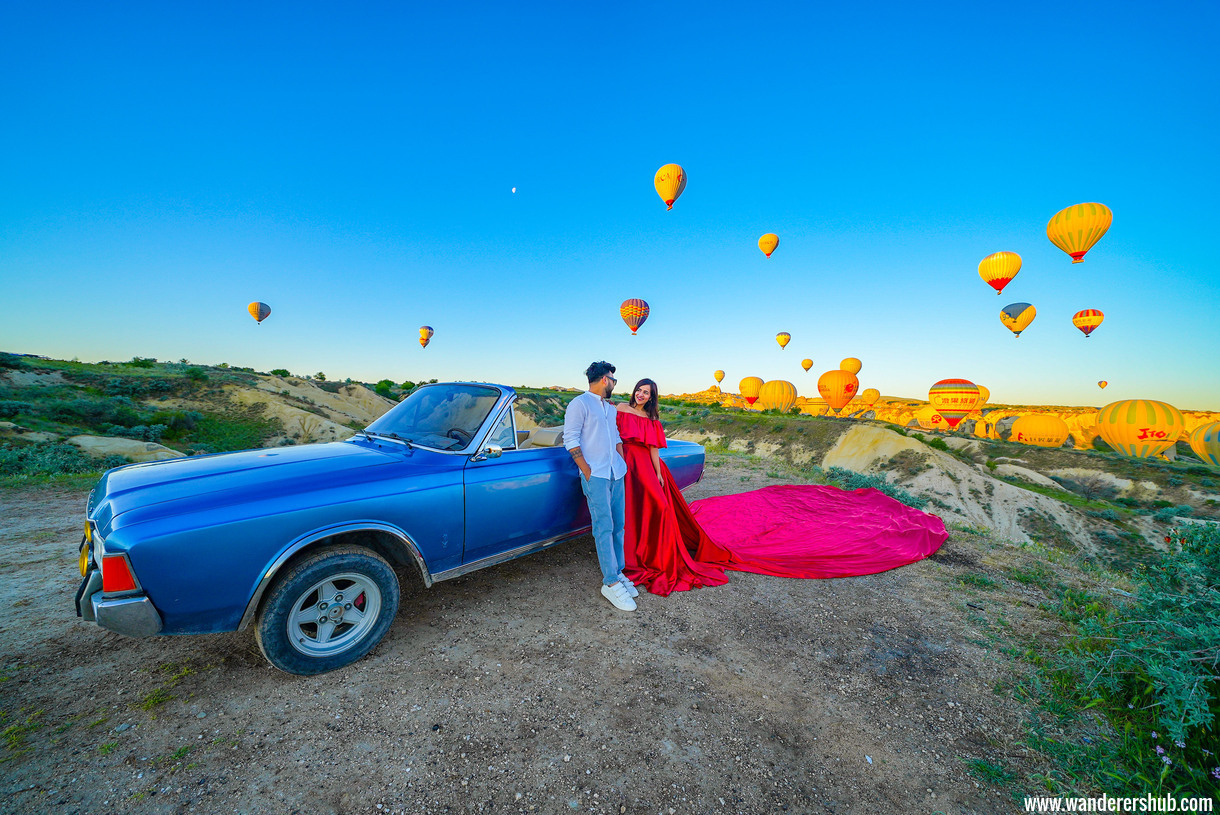 We recently went on a hot air ballooning trip in Istanbul and can guarantee that it was one of the most magical experiences of our lives. Flying through the moonscaped region of Turkey above the hundred fairy chimneys is just beautiful.
Are you also planning on taking a hot air balloon ride in Cappadocia or else where and are not sure what to wear and carry? Don't worry we'll make sure that you soar high in style with this complete guide on what to wear on a hot air balloon ride so that you don't make the mistakes we made! Here's what you'd need:
Trousers
Most hot air balloon rides happen early morning during sunrise or sunset, the weather during this time is mostly cool so trousers, jeans, or any kind of full pants are the best alternative.
Also, since you might be exposed to a rough landing where you would need to get out of your basket as quickly as possible you should always wear something that is comfortable and not tight.
So ladies can avoid wearing dresses, skirts, and shorts while men should avoid wearing tight pants.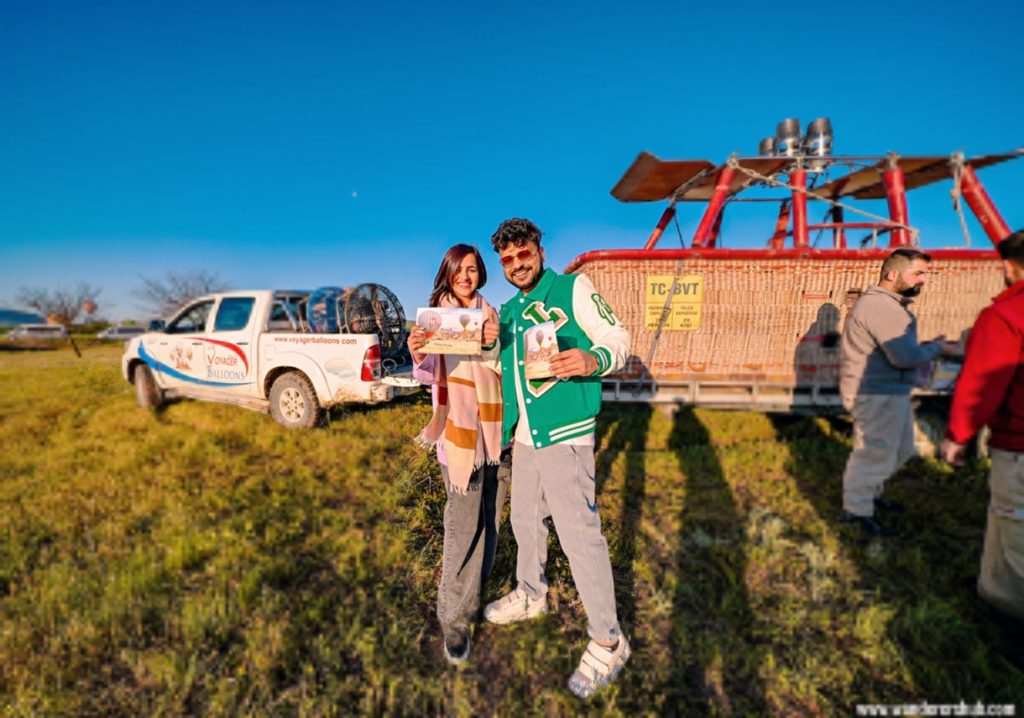 Comfortable Shoes
This goes without saying that you would need a comfortable pair of shoes for the ride. Most landing and pickup sites are in fields and you need a comfortable pair of shoes to walk around. So we would suggest all you ladies swap your designer heels for your comfiest pair of sneakers.
Headgear
This is something you would thank us later for. Although most balloons have heat shields to prevent passengers from feeling too hot it is advised that you carry along some sort of headgear to protect yourselves from the heat that comes from the burners above you. We would suggest you carry a beanie or any sort of cap.
Carry an Extra Layer
You never know how the weather can change and it's always better to be safe than sorry. It would be great if you carry an extra layer along with you just in case you might feel cold.
If you are going for hot air ballooning in winter then you would obviously need an extra layer over the already warm clothes that you are wearing, but you should carry an extra layer with you in summer as well.
Sunglasses
Sunglasses are a must if you want to enjoy the landscapes from up without having to squint. Sunglasses would help you have a more memorable sightseeing experience. The bright sunlight will not be the best catalyst for a great experience.
Accessories
Apart from these, there are several other accessories that you should know about for your hot air ballooning experience.
We would advise you to keep your precious jewelry like bracelets, earrings, watches, anklets, etc at home. The simple reason for the same is that you might lose them. Just for that chic look, I'd suggest girls to wear round hoops and a nice watch at best.
We talk about our hot air ballooning Istanbul experience a lot and cherish the photos and videos we took high above. Believe us it's an experience you would want to capture and look at later. So make sure you carry your camera.
This goes without saying that you must carry a bag with you. This would help you store your essentials, you could carry some food along and enjoy it on your ride. I ditched the bag because the ride was early morning and they served us tea and biscuits before the take-off.
If you are still reading this we know that you are really excited for your hot air balloon ride. You are going to have one of the best experiences of your life. Just remember that you focus on the functionality of the attire you choose and the things you carry.