12 THINGS TO KNOW BEFORE GOING TO BALI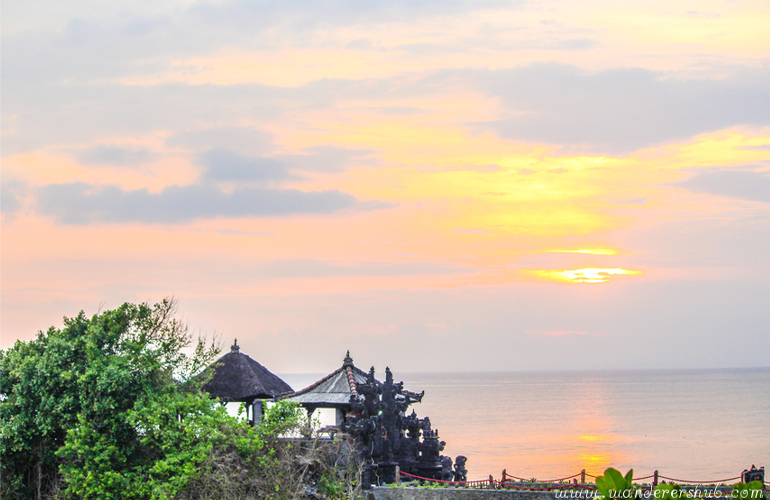 Bali is the land of beaches and the island of gods. It has a rich diversity and a very magnificent aura that leaves you stunned. It has been our favourite destination and we have had thoroughly enjoyed every moment there. (Cue: We have written so many articles on this island nation).
But it is said "Travelling is the best teacher!" Apart from relishing the beautiful moments, we also had unforgettable instances that taught us a lot of things about Bali. If you are planning a rendezvous with this spectacular island, here is your best Bali travel guide (penned down by us based on our real experiences and occurrences), to have great time at this paradise.
[toc]
1) BALINESE AND THEIR WARMTH
Bali is a touristy country that sees a lot of people all around the year and the Balinese are excellent hosts. They are so hospitable, welcoming that you feel like home! We have never ever had a bad experience with the local people of that country, like not even once!
They have quick services and the staff at the hotels, restaurants, cafes, bars, spas and pubs have always been kind and polite. Do not hesitate to take a favour from them if you ever feel strayed or disoriented.
Their graciousness always reminded us of a famous Indian belief – 'Atithi Devo Bhava' (Guests are like God)
2) RENTAL CAR VIZ. RENTAL SCOOTY
One can hire either a car or a scooty, both being cheap options for travel but Scooty is more feasible and highly suggested (Nothing better than breezy air on your face). Renting a bike features high on our Bali travel guide as it is only after bike rental that you can travel around freely.
If you run low at petrol, you can purchase it (given in vodka bottles) which is easily available at almost every shop on the roadside.
3) A GREAT PLACE FOR BIG-TIME FOODIES AND BEER-LOVERS
Bali is a hub of yummy food and fruits and you can get them all at a very affordable price! Some fancy places like Potato Head Bali or Ku De Ta charge a lot of money for the alcohol and the snacks but it is advisable to stick to the native food-spots.
Bintang beer is the most popular one there and is available for $1.50AU to $2AU at the local food and beverage houses and at the same place you get a sumptuous meal for two for $15AU to $20AU or less.
Have food to awesome views in Bali Foodies would love their time in Bali Indonesia
4) LEARN TO HAGGLE FOR ALMOST EVERYTHING
You will find that there are two prices for everything – one for the locals and one for the tourists. You must have excellent bargaining skills because there is a lot of room for negotiation. Even fixed prices of hotels and tours can be altered with a little smartness.
Dreamcatchers galore
5) THE BILLIONAIRE FEELS
Their currency makes you feel like a wealthy person. €1 equates to 14,886.34 Indonesian Rupiah – so you can estimate that how many times you would have been dealing with hundreds of thousands.
Note in your Bali travel guide – Never count cash in front of the person who is serving or selling you because it is considered unethical and rude there.
6) THINGS TO DO IN BALI
There are a number of places to visit and things to do in this beautiful Indonesian city. One should not miss out visiting Ubud and its sacred Monkey forest or jump into the Tegenungan waterfalls. Kuta, Seminyak, Uluwatu, Nusa Lemobongan are a few of the other famous places that one should have on their Bali Itinerary.
You can read about our visit to Nusa Lembogan in detail
7) RESPECT THE CULTURE
Despite the fact that Bali is a tourist-oriented island, the Balinese are very particular about their cultural beliefs. You'll find the famous 'Canang Sari' in every nook and corner because of its sacredness – a daily offering made by the natives.
Their cultural beliefs can really surprise Western visitors like they respect demons as much as they respect Gods. They also wear Frangipani flowers at the time of offering prayers.
8) BE AWARE OF THE TAX IN BARS/ RESTAURANT
As per the law, the bars and restaurants impose a mandatory 21% tax on the bill. While some of them add it in their menu price, others mention this in the unnoticeable corner of their menu card.
9) IT IS A BEACH LOVER'S DREAM COME TRUE
Bali is popular for its rugged coastlines and sandy beaches. A beach lover will find pure ecstasy and bliss here while basking under the sun and feeling the whiff of crisp air. It has picturesque backdrops, famous beach bars, a happening night-life. At the same time, there is enough peace and solace for beach lovers. Head to Green Bowl Beach or Pandawa Beach for the ultimate beach fun.
I'd recommend you to checkout Jungle Fish Ubud Bali for ultimate infinity pool fun.
10) SUNSCREEN AND UV-PROTECTION
It is very important to take sunscreens, hats and sunglasses along for your trip! We forgot our sunscreen and then the trouble began! Firstly, my skin was tanned and I had major sunburns. Secondly, the sun-blocking creams were so damn expensive. The damage was already done but an integral lesson also learnt! Pack sunscreen as soon as you finalise to visit Bali Indonesia.
11) MONEY EXCHANGE
It is easy to find money changers at the airport or the hotel or the resort but it is recommended that one opts for an authorised institution only for the same. There are kiosks which are indulged in unscrupulous practices so it is better be cautious.
12) BEAUTY TREATMENTS AND A LOT OF PAMPERING
There are a lot of places in Bali that offer cosmetic treatments and beauty services – it's kind of everywhere in Bali. But it is better not to compromise with the quality. There are a lot of spas that have an amazing ambience and provide with extra-ordinary services like Karsa and Temuk the two spas we went to!
The massage parlours are quite cheap wherein you can get a one-hour full body massage for Rp. 100,000 to 150,000 or better quote it like 'pampering for around £6.25 only!'
So you are sorted for your next trip with our best Bali travel guide. Know what to expect on your visit to Bali, see this video.
Or
read our detailed 2 weeks itinerary to Bali.