WHY SHOULD YOU TAKE THE RIVER RIDE BUDAPEST BUS TOUR?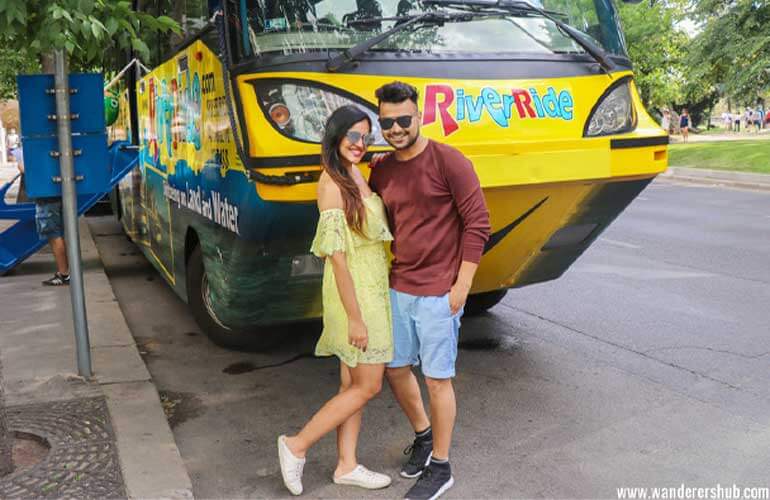 Budapest is a fascinating city that promises unique sightseeing experiences via landed exploration and water travel. We made a smart decision to sign up for the amphibious River Ride Budapest tour which combines the pleasure of knowing the city from varied lenses.
The tour typically begins at a central location in the city with a tour guide in-charge of the touristic experience. We mounted the coach as instructed while the guide regaled us with insights regarding the Budapest's history and culture. We passed several important landmarks during this land journey including the famed Parliament building and Hungarian Academy of Sciences during our Budapest bus tour.
Also Read: Budapest Travel Guide
That's the cute big River ride Budapest bus
The comfy and cute Riverride bus Budapest
Whiz past some Budapest attractions on land
THRILL BEGINS WHEN THE BUS FLOATS DOWN THE DANUBE RIVER…
But the more exciting part of the tour began when the coach descended into water and took us across the picturesque waters of the Danube River. The aquatic journey affords one breathtaking views of the cityscape.
We were particularly awestruck by view of the Buda Castle from out riverine vantage point. The majestic Chain Bridge we crossed under way also a lovely sight to behold, with the guide's informative monologue keeping us abreast of its historic significance.
Marvel at the various gorgeous sights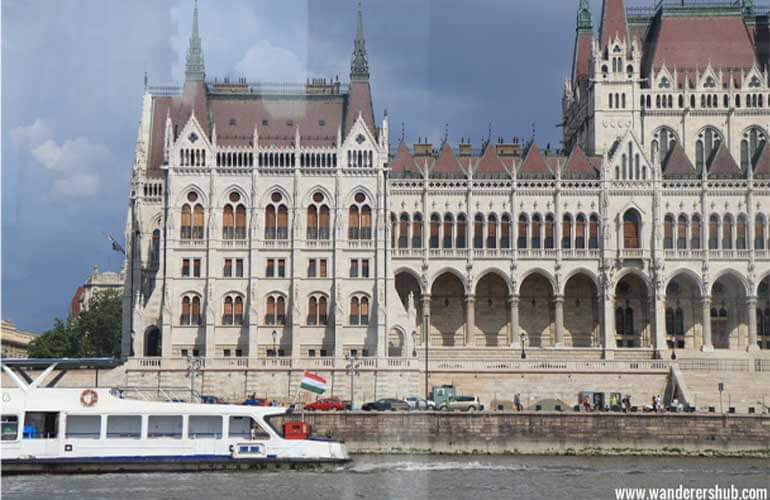 Best moment to see the Parliament House from the confines of the bus
Can you spot the water bus already?
Glorious city views like no other
The RiverRide Budapest bus tour lasted for almost two hours and concluded at the original starting point. We were then able to resume our in-land sightseeing with a new perspective on the city's cultural wealth. This amphibious tour (as it is popularly referred to), was unique, luxurious, and loads of fun.
The only thing to remember is that food, beverages, and smoking is not allowed on the coach. So, it is recommended that you board the coach when you're well-fed and suitably equipped for a long ride across the city.
And the Crew running the show so well!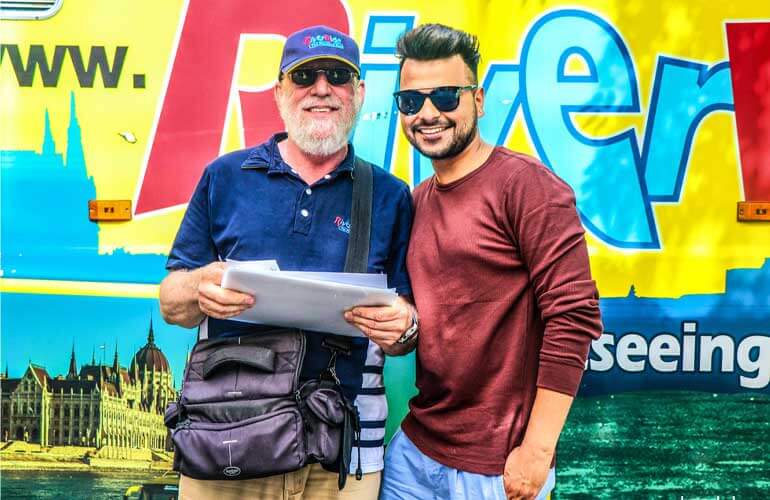 The best part of the River Ride bus tour is that it allows you to view the same city structures and sights from multiple perspectives. This amounts to a nuanced appreciation of Budapest's charming tourist sites. And that is achieved in the most fun-filled and innovative manner.
Well, to make a booking just click here.