VISIT TO MAGICAL BELA KRAJINA SLOVENIA WITH BIG BERRY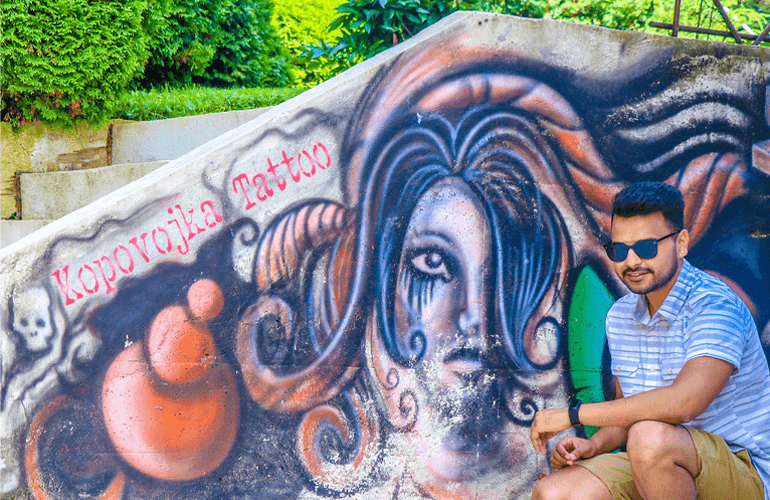 Slovenia is a land of many surprises and Bela Krajina is one of them. Located in the southeastern extreme of the country, this area is scattered with natural marvels of varied kind. From a tourist's gaze, Bela Krajina Slovenia falls short of the organized tourism of the Julian Alps or Soča Valley; this region is much less frequented and far more tranquil, which adds to its rustic charm.
It is interesting that the name Bela Krajina tells you so much about the region. Literally translated, Bela Krajina means "White March". The term "march" refers to its status as a border territory organized for military defense. It is "white" on account of the abundance of deciduous birch trees over the 600-sq-km region.
WHERE IS BELA KRAJINA SLOVENIA
If you're headed to Bela Krajina Slovenia, you should know that it is separated from Dolenjska by the majestic Gorjanci Mountains. It also bordered by the The Kočevski Rog and Kolpa River. Therefore, this serene haven of natural wonders could be a great base location from which you can explore other Slovenian sights. In fact you will get all those reasons to put Slovenia on your bucketlist if you start from Bela Krajina itself.
Beautiful Bela Krajina Slovenia
THINGS TO DO IN BELA KRAJINA SLOVENIA
We got to experience the virgin beauty of Bela Krajina with Big Berry Glamping retreat (which you must checkout for a wonderful stay in Slovenia) and here's a list of unique experiences Bela Krajina has to offer:
1. SPEND TIME AT THE ROMANTIC KRUPA RIVER
Hiking down the dense woods to the source of the Krupa River was my personal favorite. Aside from the stunning river views of sparkling emerald, the beautifully angled limestone cliffs above were a surreal sight. With dragonflies flying about and birds chirping intermittently, you feel like you're encapsulated in the lap of nature here, which is an extraordinary feeling. Make sure you pack for Slovenia trip properly and carry some nice, flowy dresses to take extraordinary pictures by the Krupa River.
Pretty views at Krupa River Bela Krajina Slovenia
Offbeat Slovenia – Spend some time at the Krupa River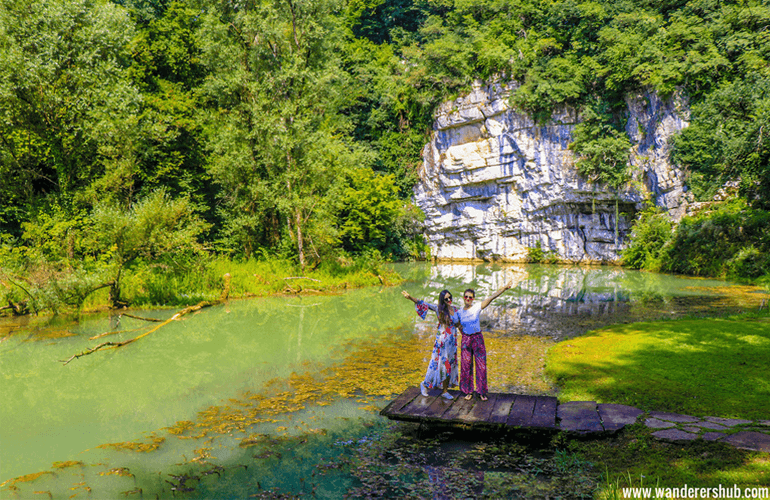 Spent some fun time with friends here
2. TRY THE HEALING RAKIJA AT DOMAČIJA KUZMA
The pebble beach near Domacija Kuzma is an exciting place to be. It is home to an family-run mill that has been running for over a century now! Glad we did ! The excitement began when Urska Kuzma, our friendly host, had us taste the famous home-made rakia drink, which is known to have great healing properties. We also learnt about the history of the mill and saw some mill stones being sharpened. Fascinating!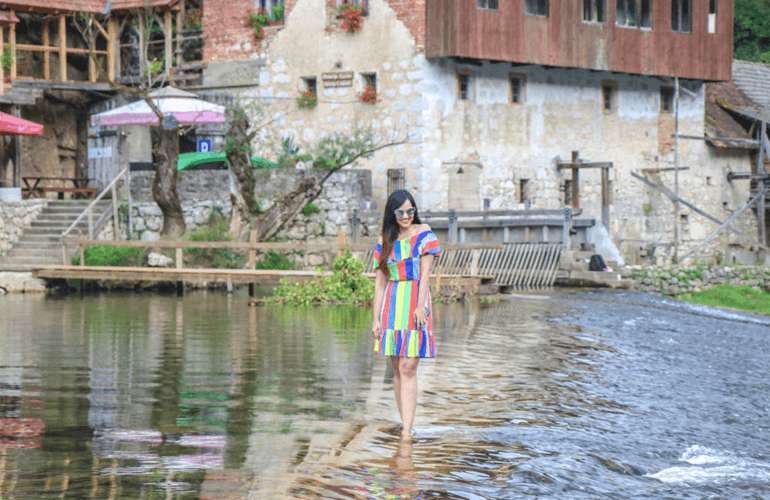 Chilling outside the flour mill Domacija Kuzma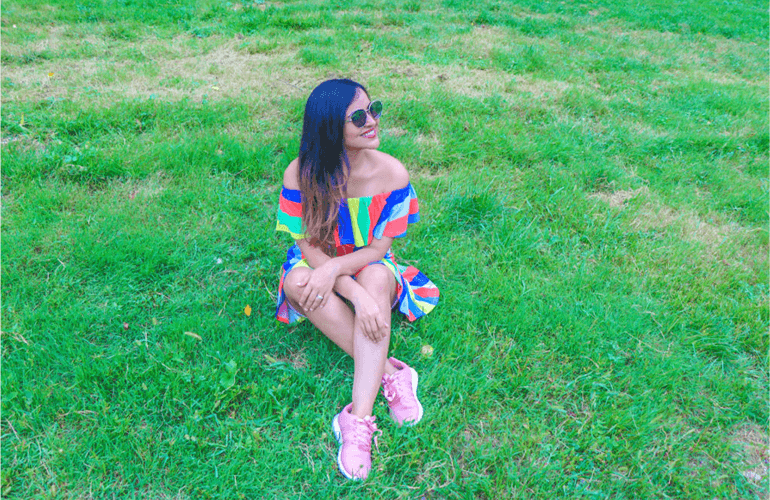 It was so green that it was tough to move from there
3. BERRYSHKA – LIQUEUR AND CHOCOLATE TASTING
Wine tasting is a popular activity in localized areas of Bela krajina Slovenia. We found ourselves rushing to Berryshka where home-made liqueurs, chocolates and wine sell like hotcakes. We tasted many in-house specialties and returned with a large stock of lavender chocolates and liqueur.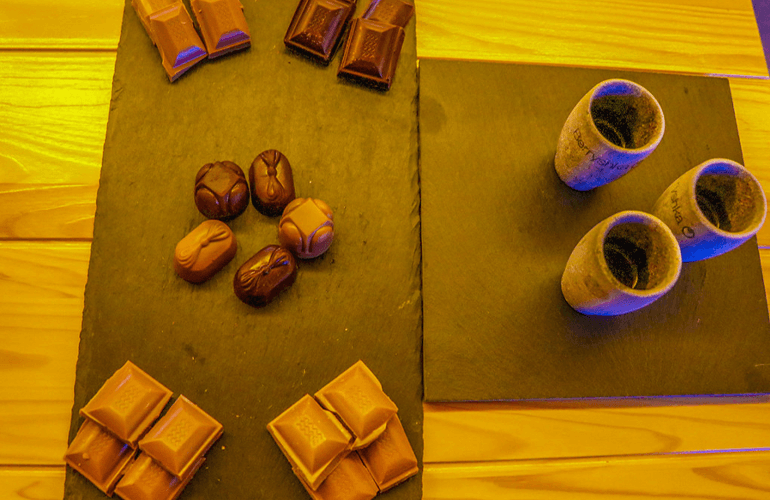 Chocolate tasting at Berryshka Slovenia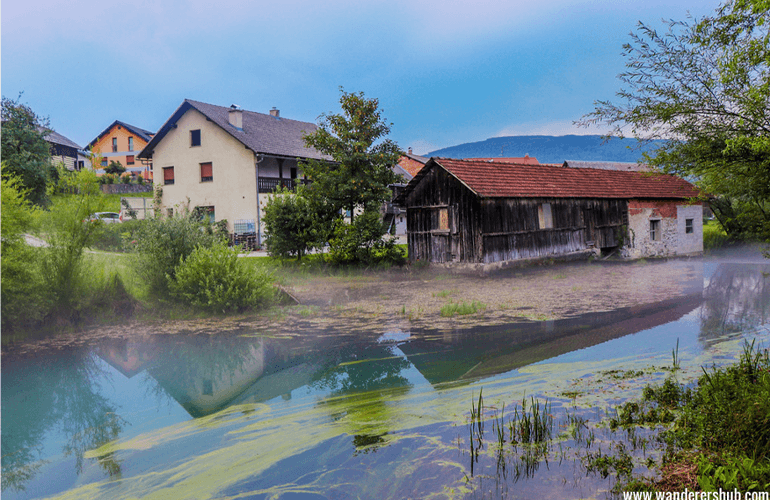 Strikingly gorgeous spring outside Berryshka
4. CANOE ON THE KOLPA RIVER – TOUCH CROATIA
One of the best memories from Slovenia is canoeing on the Kolpa River. We set out on a warm, sunny morning and canoed to the opposite bank which touches Croatian territory. Laughter, wine, and a few snacks, surrounded by gently lapping water – super romantic indeed!
5. ENJOY THE VIRGIN NATURAL BEAUTY
As adults, we sometimes forget to partake in the simple pleasures of life. But Bela Krajina's virgin natural beauty calls out to you. Forget your inhibitions; dance in the rain, play with the sunflowers, stop to admire the countryside as and when you like.
Bela Krajina Slovenia
Stop by at random spots and enjoy the stunning views
Green heaven in Slovenia – Bela Krajina
6. PICTURE WITH MILITARY PLANE DC-3
One of the unexpected gems of Bela Krajina is a military plane that stands in the middle of some fields somewhere. We were so surprised to chance upon this DC-3 plane. A picture with it is a must!
You gotta take a picture with this plane
7. CYCLE ALONG THE KRKA VALLEY
If you are sporty and adventures, or simply nostalgic of childhood pleasures, hike or bike along the river valley Krka. You're ensconced by the sights and sounds of forestry and framing all around – not something you get to experience everyday!
Cycle around Bela Krajina for a stress-free time
8. VISIT BELA KRAJINA WINE ROAD
Would you believe that there's a place in this world that has a wine tourist road? Well, say hello to Bela Krajina Slovenia! It has a road that combines three wine producing sub-districts, lined with wine shops, wineries, farms, and so on. Be sure to taste local specialties such as Belokranjec and Metliška Črnina. You can also try the famous Slovenian flat cake here.
Wine tasting at Semiska Penina Bela Krajina Slovenia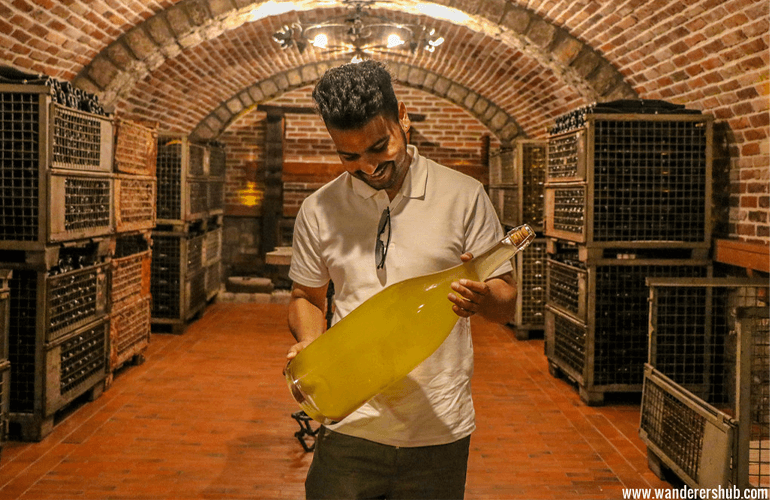 Simply in awe of this wine tasting session
9. TRY POGACHA
One local item that really caught my fancy was Pogacha; the traditional Slovenian bread. It is readily available at stories and bakeries here. I recommend sampling a freshly baked batch, and also learning the recipe if possible!
10. ICE CREAM AT TIK TAK
The Tik Tak Café is a major attraction of Bela Krajina and since it offers more than 50 flavours of homemade ice creams, you can imagine why. We experimented with a lot of peculiar flavours and what fun it was!
11. OF COURSE, STAY AT BIG BERRY
So, I've already written in depth about our stay at the amazing Big Berry Retreat during our maiden visit to Slovenia. If you want to experience local Slovenian culture in its purest form, book yourself at Big Berry in Bela Krajina, Slovenia. It'll be a unique staycation that you'll remember most fondly!
You can read about our stay and why it needs to be on your list of places to visit in Slovenia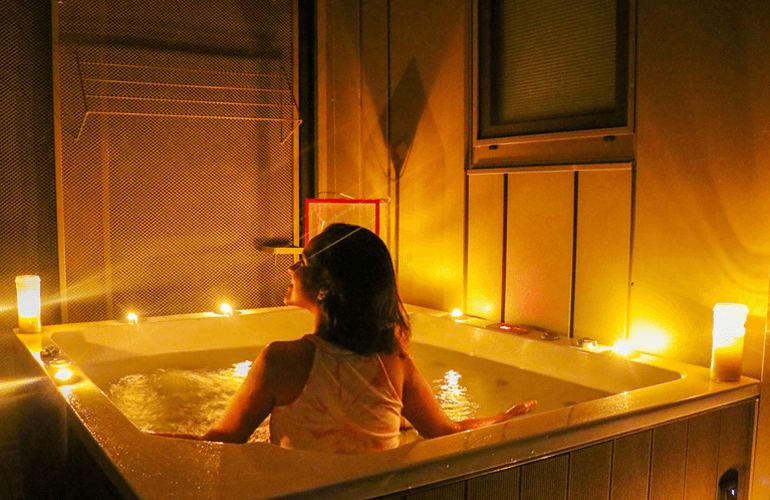 Have fun in the Jacuzzi at your own whim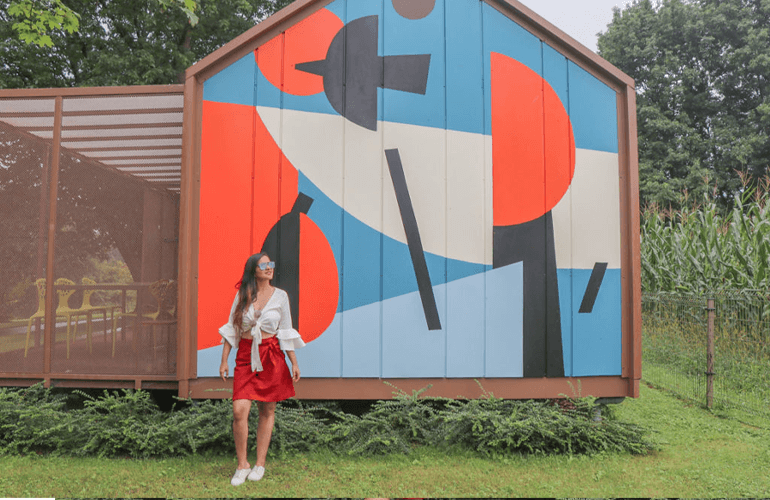 Mobile houses at Big Berry Slovenia
ENJOYED READING THIS POST? YOU'LL ALSO LIKE READING: