HOW TO SPEND 3 DAYS IN VARANASI INDIA
Varanasi might seem like a less than holy place to be at first, but it gets better. Swarms of devotees crowd the common streets, looking busy as they go temple hopping. It is no wonder this is regarded as the spiritual capital of India- the walkways are lined with almost two thousand temples! There were so many places to visit in Varanasi in 3 days.
While our first time wasn't all that packed with too many experiences, we loaded ourselves with a different outlook the second time around and chose walking tours to explore the city. So, we can now confidently say there will be a third time!
PLACES TO VISIT IN VARANASI IN 3 DAYS
DAY ONE
VISIT SARNATH, THAI TEMPLE AND LOCAL MONASTERIES
Day one of your visit, we believe, should have you immersed in the spiritualism that engulfs the aura of the city. Visit Sarnath temple, located at the confluence of the Ganges and Varuna rivers. This is where the Buddhist Sangha is imagined to have come into existence.
Touring the temples and monasteries by foot is a great idea. You might want to wear comfortable clothes and carry enough water for the walk!
Begin your day by visiting the Thai monasteries
A day trip to Sarnath in Varanasi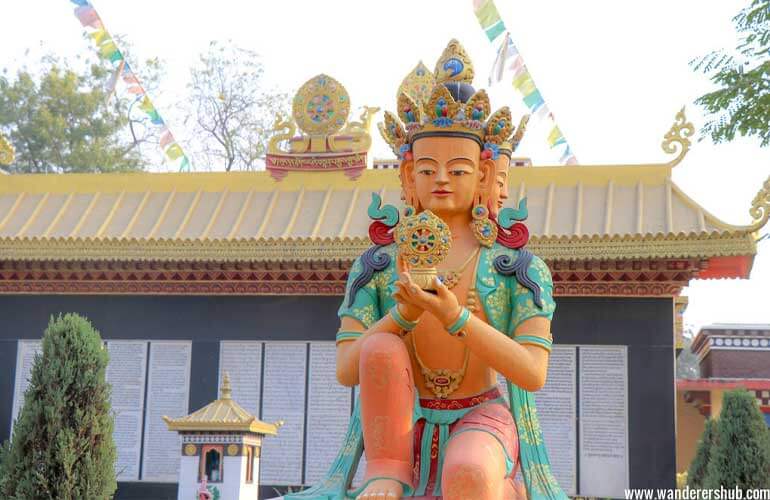 And you know what to do – explore impressive monasteries around Sarnath
DINE AT TREE OF LIFE
Tree of Life Resort and Spa was our go-to when it came to a lavish spread in the midst of lush foothills. Varanasi is certainly a devotee's paradise, and nobody made it more luxurious for us than Tree of Life. Our dinner here comprised of a perfectly balanced, yet mouthwatering array of dishes.
What's more, the service was fantastic and the view from the terrace seating was serene. Indeed, a lunch/dinner here is highly recommended for an after-walk refreshment!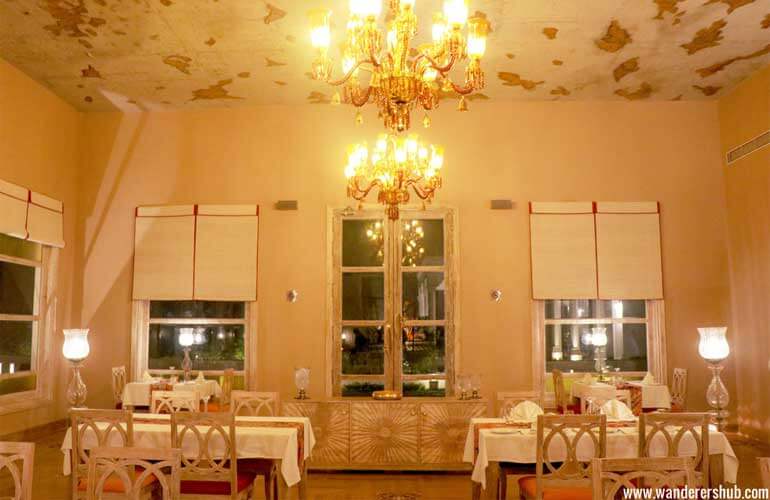 Fine dining at the Tree of Life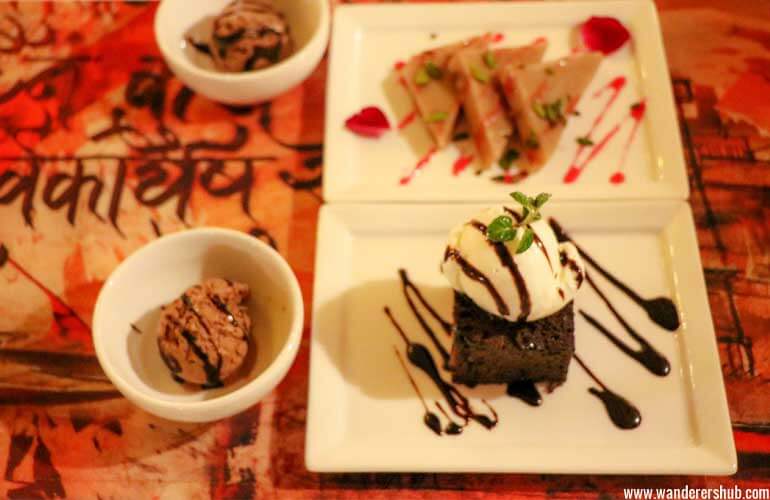 Tempting food and decor makes for a pleasant evening
DAY 2
MORNING AARTI
Wake up early at around 4 and head to Dashashwamedh Ghat. This is probably the most crowded and lively ghats in Varanasi, and you don't want to miss a glimpse of it in it's morning glory.
After you've spent time gazing at the morning sun, take a motor tour from Adi Keshav Ghat up until Assi Ghat. While there are other options to cruise the Ganges, such as a paddle boat, a motor boat will be your best bet for a quick yet comprehensive tour of all the ghats. At the Assi Ghat, where your tour will end, attend the subah-e-banaras, or the morning aarti and engulf yourself in an aura of grandiose.
Not so lively ghats because it's early morning in Varanasi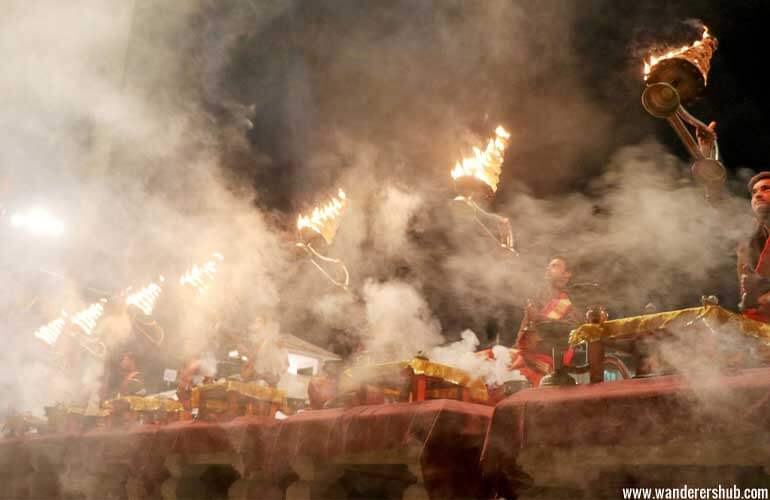 And the mood lightens up as the morning aarti begins
Peaceful morning at the Varanasi ghat
VISIT AN AKHADA
After the aartis are done with, take a tour of the city via a tuk tuk exploring a different side to it- the historical heritage sites, which are aplenty.
Visit an akhada, which is a traditional wrestling ring, and watch some bulky pahalwans fight it out to emerge the winners of this competitive wrestling tradition.
WEAVING VILLAGE TOUR
Towards evening, visit a weaving village and witness the intricacies of handwoven Benarasi sarees. Explore some more temples nearby as the day nears it's end, and gear up for another eventful day tomorrow!
Watch the traditional wrestling match

Yes, it's a real man to man thing !

Make sure you do the village tour

Talk to the weavers and learn about their daily lives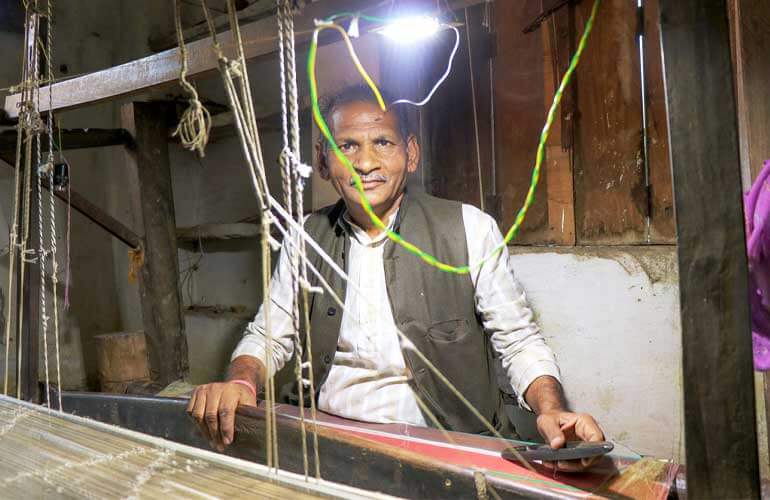 Their job is so tedious ! Hats off
DAY 3
LASSI TIME
Visit the Blue Lassi Wala near Bangali Tola and treat yourself to a wide range of chaat, apart from the iconic lassi! Thick, creamy, and to die for, you might want to give yourself adequate time to enjoy this gastronomical delight.
EXPLORE THE GHATS
After your food escapades are done with, explore the Varanasi Ghats. Head there via a tuk tuk or walk if you feel like burning off those calories from breakfast! One of the places to visit in Varanasi irrespective of the time of the day or night is the ghats.
There's life in even the simplest of things in this city – from the local sweet vendor to the sadhus strolling casually across the city, Varanasi is sure to delight your eyes with a thousand stunning scenes.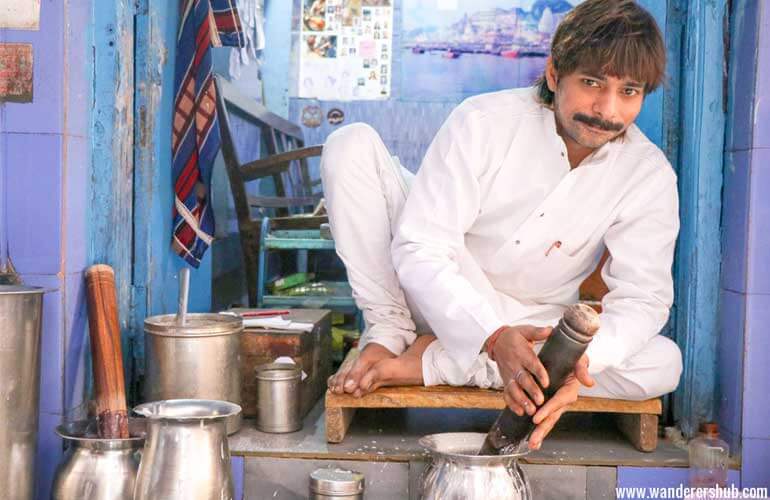 He is the star of Varanasi. Trust us!
Why you  Must Visit 'Blue Lassi Wala' in Varanasi?
Explore the ghat life! Just walk around and keep your eyes open!
GO FOR THE BOAT RIDE
Once you're at the ghats, take a boat and explore the ghats at your own pace. At a number of ghats along the way, you would get to feed some migratory seagulls- don't miss out on this opportunity!
TASTE STREET FOOD
Spend the rest of your evening eating at restaurants overlooking the ghats – you'd get some scrumptious pizza and apple pie, unimaginable at a place like this. You could visit the Kaashi Chaat Bhandar if you prefer going homely in a place like Varanasi- they have some of the best chaat in the city.
CULTURAL IMMERSION
Walk around the city by foot, talk to some of the sadhus and attend the evening aarti for a serene end to a culturally overwhelming day in Varanasi.
When in Varanasi, you must do the boat ride
Rowing the boat got to be easy, right?
Experience the food tour with 'Experience Varanasi'
Delicious! Just delicious!
Go ahead and talk to them! Yes, they are so cool!
That's all for places to visit in Varanasi in 3 days.
We experienced different walking tours during our visit to Varanasi.