AN OFFBEAT TRIP TO DUBAI: TOP EXPERIENCES
Dubai is a city of glorious structures and shimmering lights! We made it to the glamorous city of sheiks – an emirate that boasts of ultra modern architecture, swanky cars, busy souks, luxury shopping, and fine mosques.
We were surely awestruck by the juxtaposition of old and new in the city. Contrary to the popular conception that Dubai is all about hopping from one shopping center to another, we tried to pack in a lot more activities and fun. Take a look at things to do in Dubai and experiences that'll leave you craving for more!
#An Incredible Aerial View Of Dubai From Aircraft
Your fun starts right from the time you are flying over Dubai preparing for the landing time.
Benefits of sitting on the window seat.
Such a well-managed city
#'LIVIN' IN THE DOWNTOWN
Watching the nightfall from a hotel room on the 18th floor (Damac Maison in Downtown) was totally gratifying: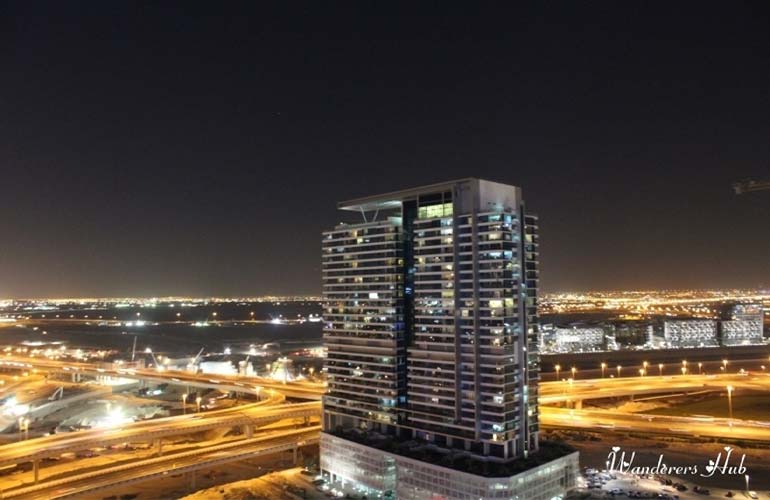 The city of shimmering lights
The frontal view from our hotel gave us a pretty good glimpse of the Burj Khalifa:
The mighty Burj Khalifa skyscraper in Dubai
# Spend a Day at the Gold Souk
Though we did Deira side of the creek on the last day, it was definitely amusing to wander aimlessly and people watch.
A leisurely walk chasing pleasant aroma of spices – you can meander the alleyways of the hard to miss spice souk and find everything from chili, saffron, cloves to ginger and turmeric. We picked up some chocolates and a box of local dates to take back home.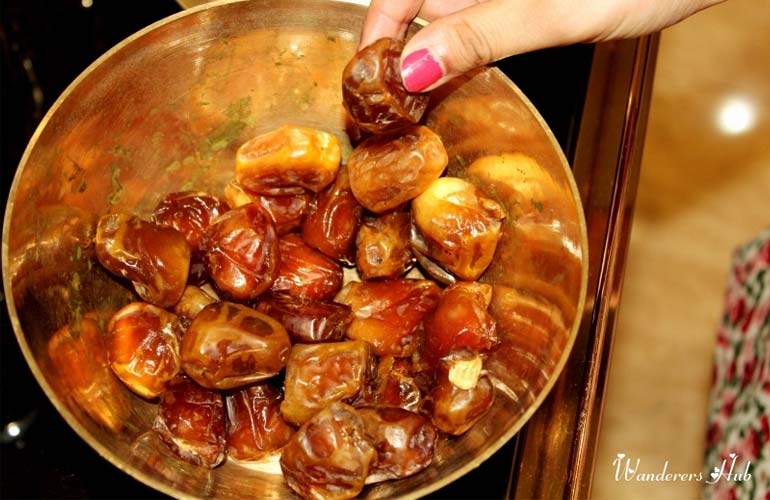 Sample the best quality Dates
A hub of spices, dry fruits, and chocolates
Strolling in the spice souks, we landed in the wider pathways of Gold Souk. I am not a big fan of gold jewelry, but it was good fun checking out all the garish necklaces in show windows. Who wears them and where?
An unseen range of gold jewelry
Suggested Read: Dubai to Muscat Road Trip
All those who go shopping for gold in the souks should not go with a mindset of 'bargaining' as you'd be disappointed in that case. As the price of gold is figured by its weight, the retailer just negotiates a bit of the 'make-price', and that is it.
Dainty jewels like no other
Even though the souks are a bit noisy, they are permeated with a sense of serenity. They are chaotic but still quite colorful. Most of the streets look like this:
Deira and Bur Dubai streets look like this
Suggested Read: A Shopper's Guide To Dubai
#Explore The Shopping Malls And Modern Souks
If just like me, you figured out that souks are not your cup of tea, you can get a sense of Arabian culture at the relatively modern souks. Add picking up some cute souvenir items from these souks on your list of things to do in Dubai.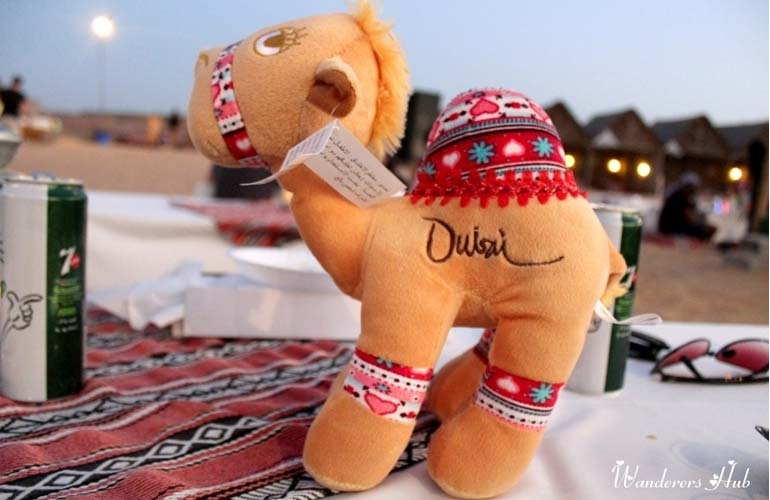 Take home some souvenirs
I loved exploring the Madinat Jumeirah souk, which was near the Burj al Arab – an amazing Dubai attraction.
Not just a stunning hotel, the grandest one too – Burj Al Arab
#For The Love Of Sheesha (Hubbly Bubbly)
Harsh and I, both are extremely fond of sheesha and the best thing about Dubai is that its markets are jam-packed with sheesha bars. You may take home some sheeshas, for you wouldn't get such great pieces anywhere else in the world.
A treat for the shisha lovers
#First Attempt At Arabic Tea
I loved the beautifully adorned teapots and their delicate cups – it made my first attempt at Arabic tea, enjoyable.
Arabic tea tastes good
#A FUN EVENING ON DHOW CRUISE
An evening onboard Dhow Cruise in Dubai Marina makes for a romantic experience.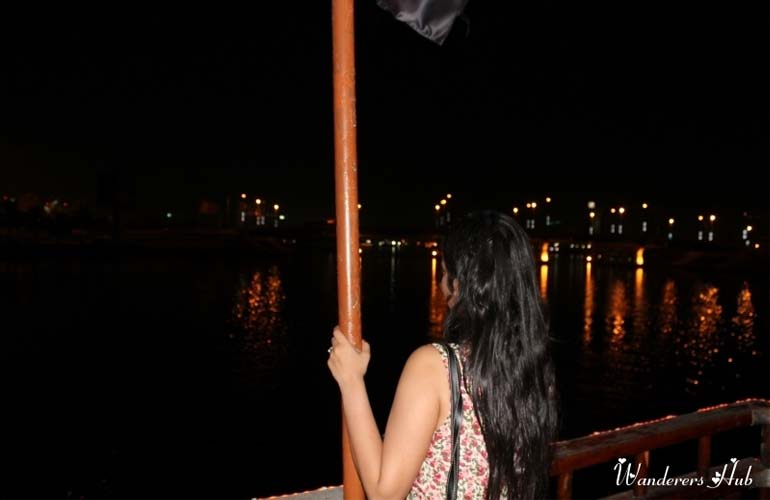 Gazing at the starlit sky in Dhow Cruise
A well-lit Dhow Cruise sailing on the blue waves of Dubai Marina
#The Thrill Of Sand Dune Bashing
The magnificent landscape of the inviting sands down the dunes of Arabia is spellbinding. I was least prepared for what sand dune bashing in Dubai had in store for me and the experience was just enthralling (Oasis Palm Tourism made all the arrangements).
The adrenaline rush through the challenging dunes as you trapeze up and down in your Toyota Land Cruisers can be felt all the time. It is certainly not for the squeamish at heart.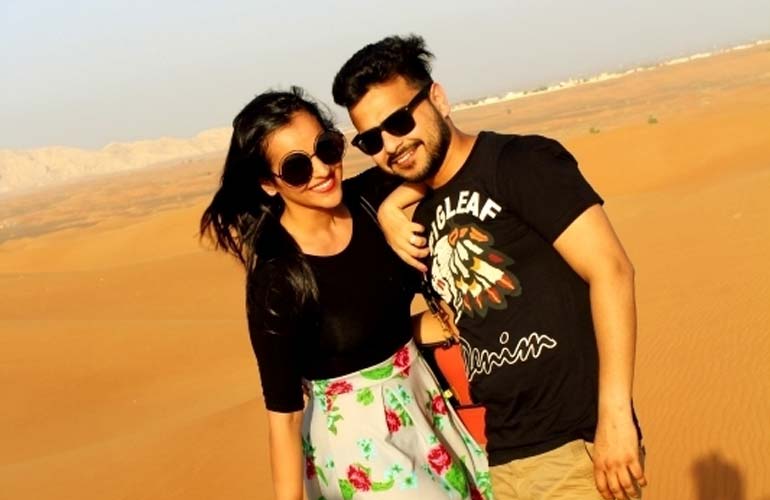 A quick picture after dune bashing
And one more in the sand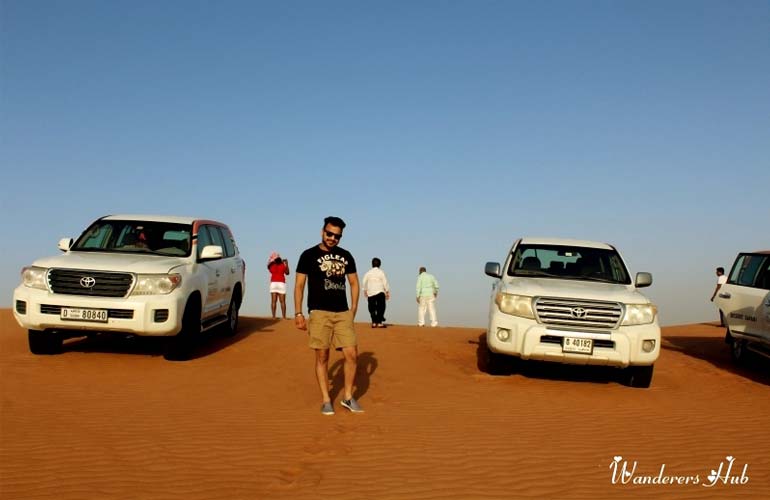 Harsh and his fetish for swanky cars
After dune bashing, we experienced the most amazing golden sunset on the camp. We dressed ourselves in  Arabic dresses and relished a delicious barbecue dinner under the starlit sky along with colorful Tanoura Dance – another one that must do in your list of things to do in Dubai.
The best sunset in the camp site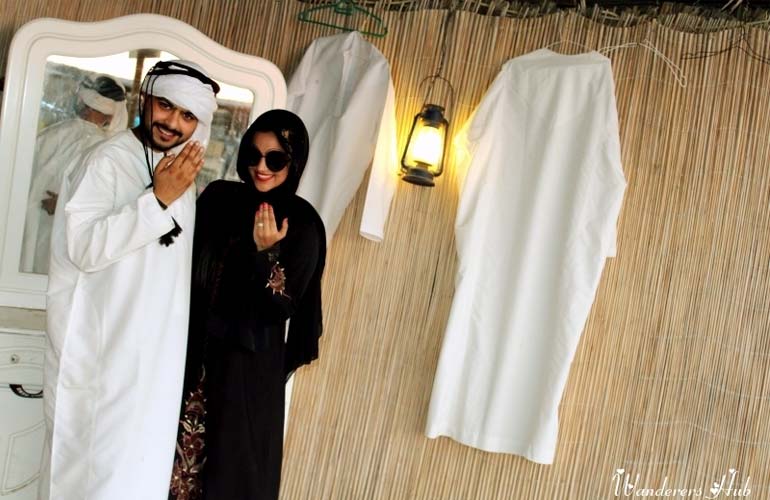 Tried the traditional Arabian costume for the first time
#Catch The Sun's Warmth At The Stretch Of Jumeirah Beach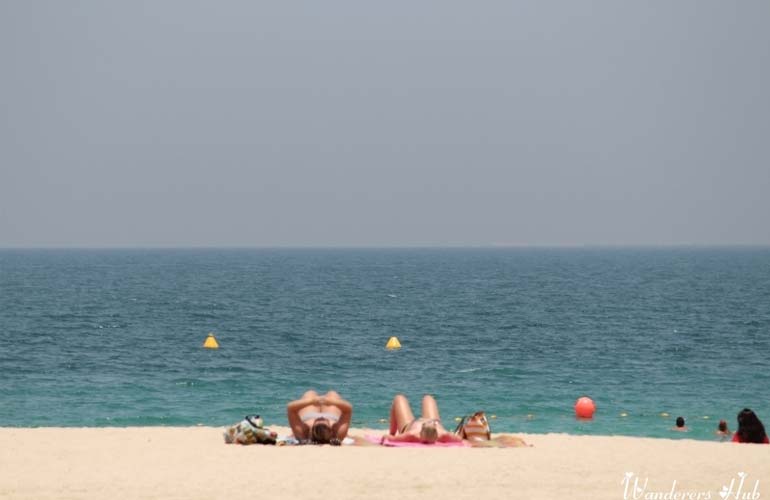 The tranquil stretch of Jumeirah Beach
Jumeirah Beach is almost always buzzing with activity – you need to see it to believe it. Head to the Jumeirah Beach and try to find yourself a quiet spot to relax and spend a lazy evening. Add this to your list of things to do in Dubai for you'll always remember that sunset!
*****