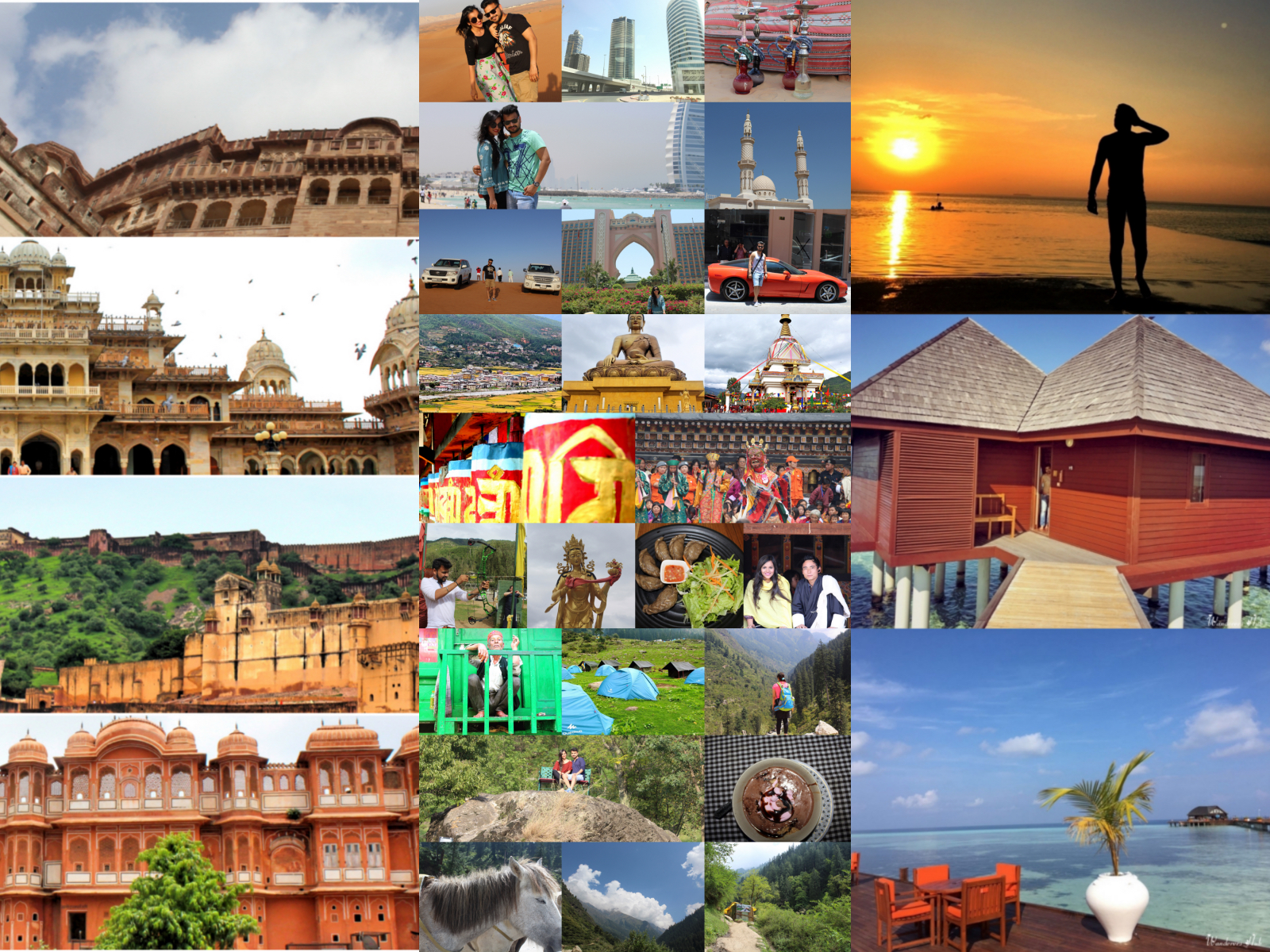 2016 Travel Year in a Review
Au Revoir 2016! You have been a really good year for us! We feel very blessed that we were able to finally do what we wanted to, from such a long time i.e. launching our travel blog – Wanderers Hub. Whilst we did try to strike a balance between our travels and Harsh's full-time job, we still feel we could have travelled more. It's almost 8 months since we posted the first blog and what an amazing journey it has been. When we started this blog, we didn't know what to expect but went ahead with it anyway. But at the end, we are happy!
With a lot of cities and places explored during 2016, it is just the perfect time to reflect upon our travel year and look over accomplishments along the way.
Here are tidbits of interesting stuff that happened in 2016:
On the beginning of this blog, I tried to share some amazing ways to make your life more like a vacation, how travel gives a purpose to my life, and how couples who travel together stick together. With these posts, I also understood that to each one, travel has a new meaning. No two people have the same definition of travel – it is something that is extremely personal and unique.
To me and Harsh, travel has been about a lot of different things: an opportunity to explore places we wanted to see, getting a sense of accomplishment on reaching new places and discovering them, a chance to find out about a new culture, and a sense of immense pleasure of finding about new cities – some familiar and some unfamiliar. Through these experiences, we tried to open up ourselves to a world unknown and experience stuff we loved. 
A Dreamy Trip To Maldives
We marked the start of our travel journeys with a first trip to Maldives, which was also taken to celebrate our first anniversary.
Of all the breathtaking views we enjoyed in 2016, nothing came close to the unrivalled white-sand beaches of this tropical nation in the Indian Ocean. Everything around was scenic and utterly gorgeous. It was worth it!
We still dream about those sunny days in the stunning overwater villas. And the hospitality? Stupendous.
Though Four Seasons Resort Maldives may still remain #1 resort on our bucket list, but if that can't fit in your budget, go for Olhuveli Beach Resort & Spa, which is also fantastic. I promise you will have the time of your life.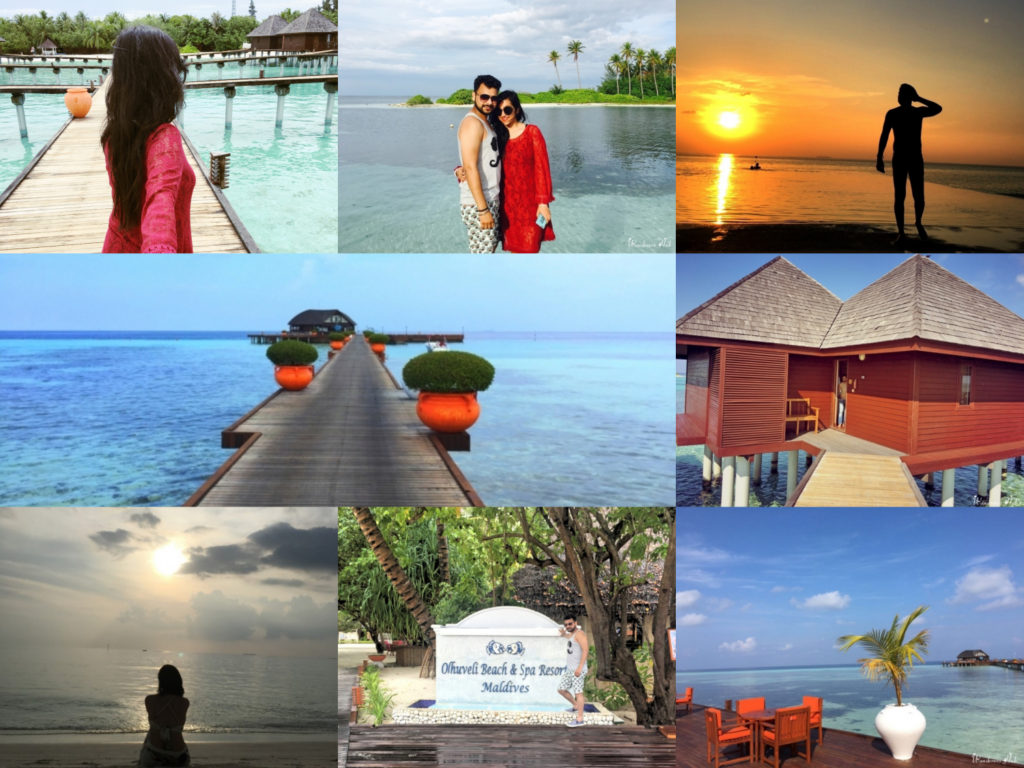 First Trekking Experience followed by a Short Visit to Kasol
It sure wasn't the most pleasurable journey we undertook in 2016 but it was one of the best things we did in India. We loved everything, right from trekking Himalayas to exploring cutesy markets of Kasol to chilling by the riverside. And trying our first Hello to the Queen dessert, of course.
We still miss those picturesque views of the rolling hills at Kheerganga, tender chirping of the birds, and dip in the hot, holywater spring that relaxed us in moments.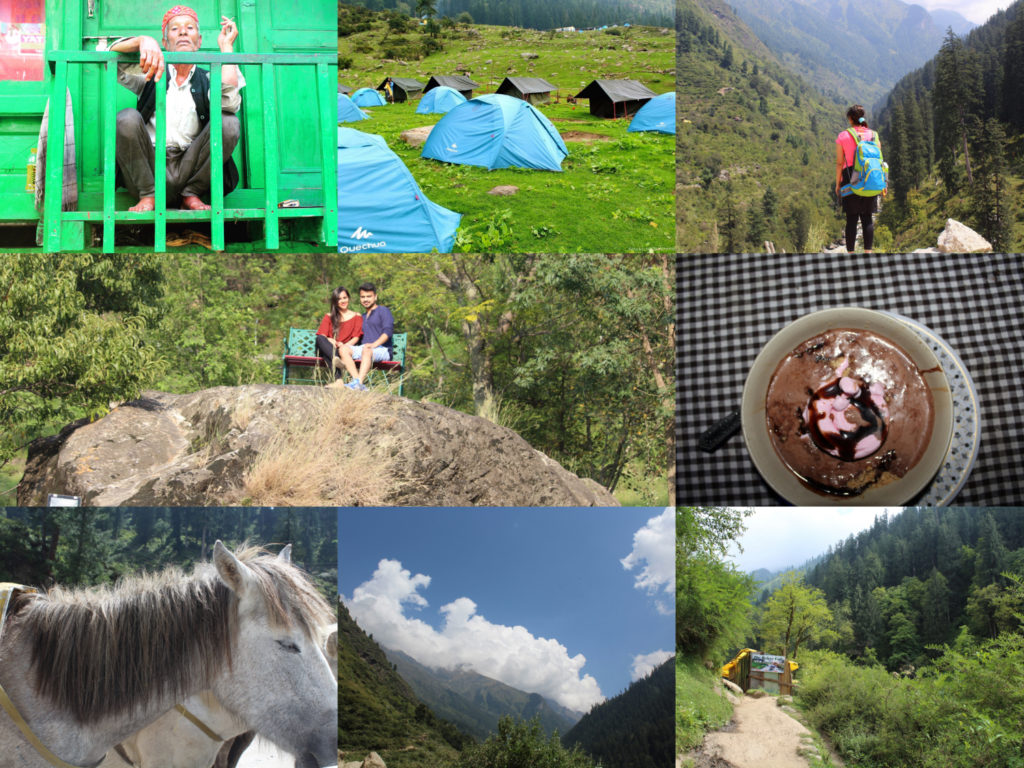 Tiger's Nest Trek in Bhutan- The Land of Happy People
Experiences are way more better when you know people who know a lot. In our case, our tour guide in Bhutan, Thinley was a regular at these cafes in Paro. That got us some help – and a few delightful experiences as well. We were going for momos for our breakfast.
Momos are one of our favourites, especially ones from My Kind of Place. To me, it was a lovely momos experience.
We ate almost six momos each on three good days for our breakfast, and I thought to myself, God, we must get such tasty momos in every part of the world.
Other than momos, we kind of fell in love with the pace of life in Bhutan. People are so content with themselves that they need no materialistic stuff to be happy. They are happy for what they got in life. A visit to this gorgeous land of dragons, especially the Tiger's Nest can be life-altering experience for some! That indeed was the high point of our travels 2016.
Desert Safari in Dubai
It was even better than we could have ever imagined – but at first when the dune bashing started we got really terrified. Minutes slipped away on the desert of Dubai and I frenzied, thinking what if i wouldn't be able to take enough selfies while sand dune bashing.
But then our safari took at halt amidst the striking landscape of the unique sands of Arabia. We jumped onto the opportunity and clicked numerous selfies. That was one off-roading experience we'll never forget. Once the evening passed by, we were taken to the gorgeous camping setup in the desert where we were elated by the amazing dose of traditional Arabic culture and wonderful Tanoura Dance.
Sand dune bashing in Dubai was thrilling and all that we had dreamed of!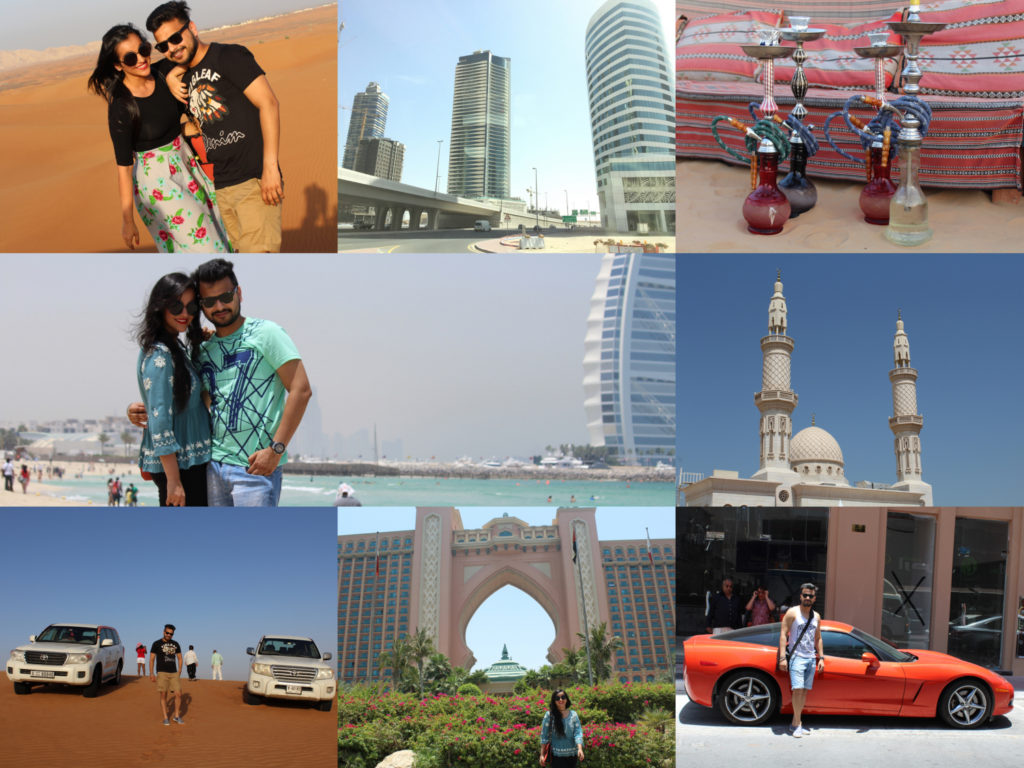 A Date with History in Rajasthan
Jaipur, Ajmer and Jodhpur are the three cities we covered in 2016 and the vibrancy of the state took us back to the era of grand palaces, striking architecture and beautiful forts.
Our first stop was Jaipur – a city bustling with royalty and passion. Visit to the Amber Fort and sampling the local delicacies of the city got to be the highlights from this tour.
As for Ajmer, we were blown over by the power of godliness. There was something so divine about the Dargah that it entices people from all around.
Our last stop was to the lovely Jodhpur – hot desert land of Rajasthan – where everyone dresses up like a rainbow! So beautiful!
From all these travel experiences, all I can say is, travel opens all senses in truest sense, fill your life with joy and makes your life a little more liveable. It gives us all a chance to trust a little more, love harder, and believe that beautiful things happen to those who choose to travel. 🙂
Pin me:
What were your favorite travel moments of 2016? Share with us!